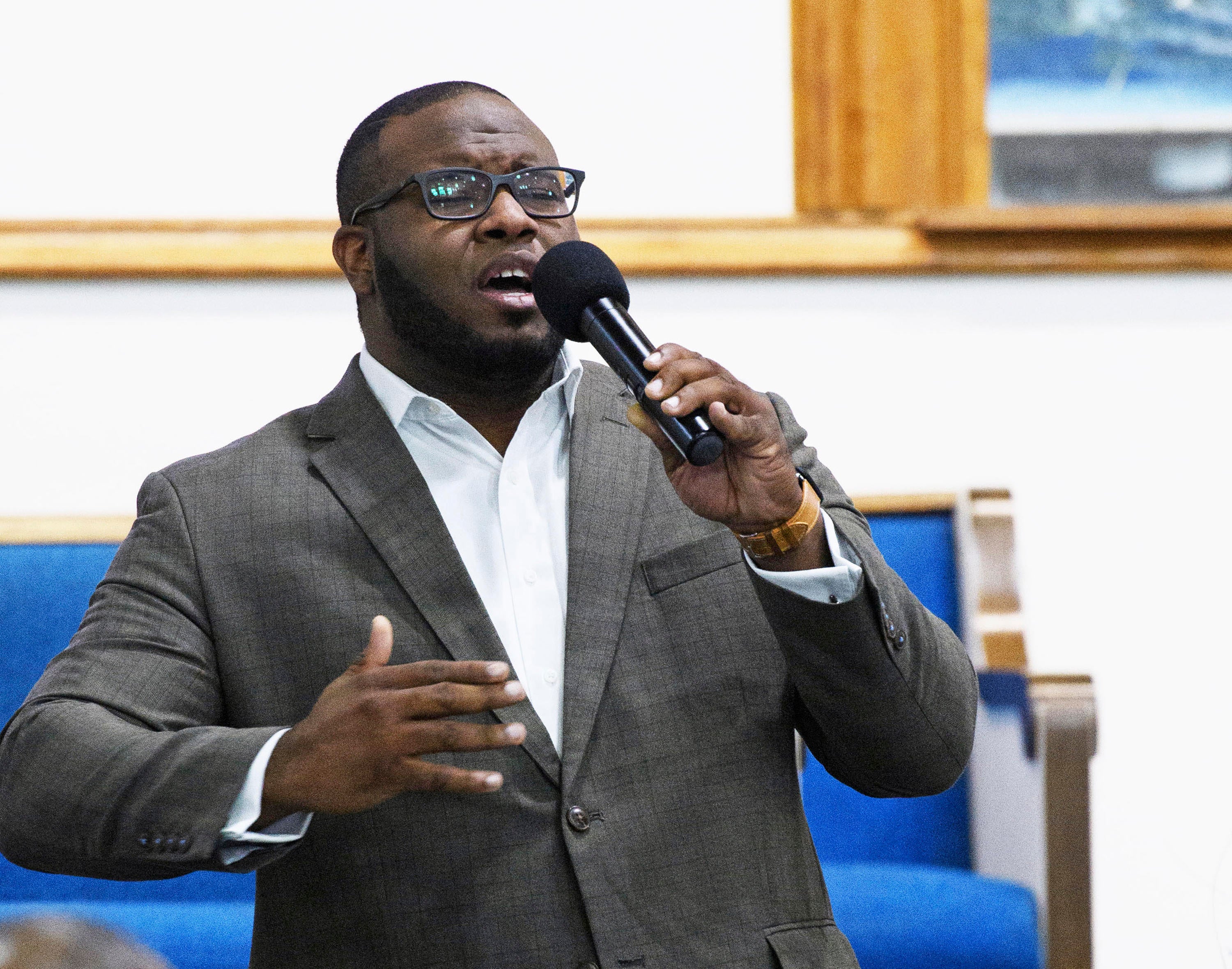 Mother wonders if race was a factor in son's shooting death in Dallas
DALLAS — The mother of a black man who was gunned down at his home by a white Dallas police officer who said she mistook his apartment for her own suggested that her son might still be alive if he were white.
Allison Jean, the mother of 26-year-old Botham Jean, wondered whether race was a factor when the officer shot and killed her son after she returned home in uniform from her shift on Thursday night.
"I didn't know she was white until now. If it was a white man would it have been different? Would she have reacted differently?" Jean said Friday in footage broadcast by KXAS.
Authorities have said the officer is white, but haven't released her name or other details about her.
Dallas' police chief, U. Renee Hall, said Friday that the officer would be charged with manslaughter. But she said Saturday during a criminal justice panel livestreamed on Facebook by television station WFAA that the warrant hadn't been issued because the Texas Rangers, who are conducting an independent investigation, asked her department to hold off because they needed more time to look into the shooting.
"The ball is in their court," Hall said. She acknowledged that many questions remain about the shooting and asked the public to give investigators enough time to get to the answers.
Two women who live on the second floor near where the shooting happened said they heard a lot of noise late Thursday. "It was, like, police talk: 'Open up! Open up!'" 20-year-old Caitlin Simpson told The Dallas Morning News.
Yazmine Hernandez, 20, was studying with Simpson when they heard the commotion. "We heard cops yelling, but otherwise had no idea what was going on," Hernandez said.
The Department of Public Safety, which oversees the Texas Rangers, didn't immediately reply to a Saturday phone message seeking comment. Hall said Friday that the officer's blood was drawn to be tested for drugs and alcohol and she acknowledged that there were still many questions about the events that led to Jean's death.
Allison Jean, who has held government posts in St. Lucia, where she lives and where her son grew up, said her son's death "just feels like a nightmare."
The island country's government issued a statement Friday expressing "shock" at the killing and extending condolences to the Jean family. It said officials at its embassy in the U.S. would provide assistance to the family.
Botham Jean attended Harding University in Arkansas and, after graduating in 2016, he had been living and working in Dallas at accounting and consulting firm PwC. The private school said Friday that he often led campus worship services while he was a student.
Thanks for reading CBS NEWS.
Create your free account or log in
for more features.