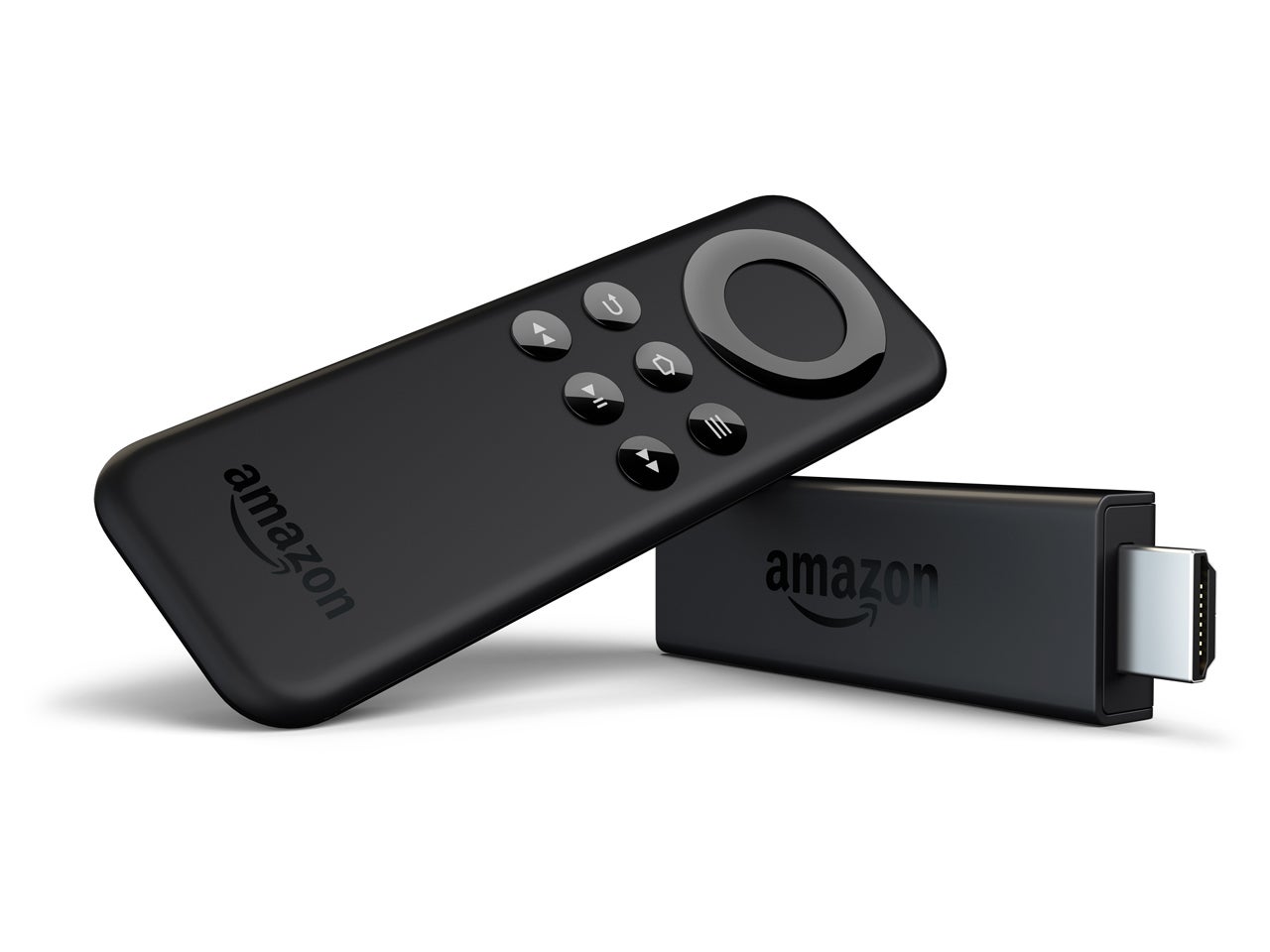 Will Fire TV Stick give Amazon a lift?
Amazon (AMZN) once again announced a new product without the traditional media launch event. In this case, it is the Fire TV Stick, a $39 streaming media stick meant as a competitor to the likes of Google (GOOG) Chromecast. Consumers can plug the unit into a television set's HDMI port and stream video from a Wi-Fi home network with the same services offered by Amazon's Fire TV set-top box or play content from a phone or tablet.
Amazon has positioned the device as being more powerful than Chromecast, which costs $35. But after last week's debacle of an earnings announcement, with a massive write-down on the company's smartphone product, the question is whether adding more products is a way to bring innovation to the company's future or a further way to overextend and stay in the red. With shares already down 0.5 percent this morning, the market might be saying the answer is the latter.
In its earnings announcement on Oct. 23, Amazon reported a wider-than-expected loss of $437 million, or 95 cents a share, even with revenue up 20 percent year over year to $20.58 billion. Analysts had expected a 74 cent-per-share hit.
A significant portion of that loss, $170 million, came from a write-down on the smartphone Amazon introduced in July. It's unclear how well other Amazon consumer electronics products have done in absolute terms; Amazon doesn't release unit or dollar sales. Occasionally it will state that a particular product, like Fire TV, is the best-selling one in its category on Amazon, but that doesn't reveal much. The category itself might be a small one for the retailer or it might be that multiple products are in close contention.
Hardware isn't the only spot where Amazon's expansive ambitions are taking a toll. The company's AWS web services also require significant investment. There Amazon faces Google and Microsoft (MSFT), among others, as competitors. The latter two have cash reserves dwarfing Amazon's.
Jeff Bezos has never disguised the fact that he's interested in long-term strategy and not short-term stock prices. Unlike a number of high tech entrepreneurs, however, he doesn't have a controlling share of stock, meaning that enough disgruntled large investors could have him replaced.
As Amazon, now 20 years old, manages to lose money even when its revenue tops $20 billion in a single quarter, those investors may be wondering when, exactly, the company will grow up and consider their needs.
Thanks for reading CBS NEWS.
Create your free account or log in
for more features.