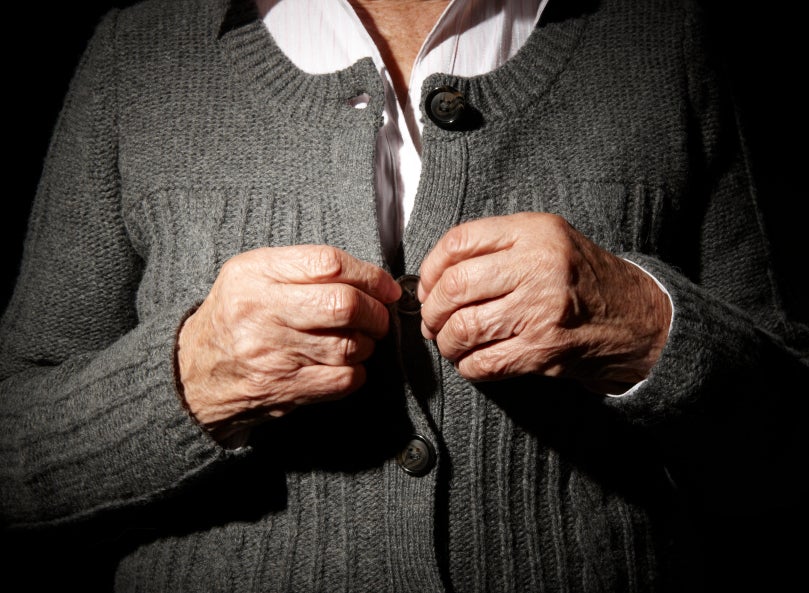 Alzheimer's disease will strike 1 out of 6 older women, study says
Alzheimer's disease is a U.S. health crisis affecting more than 5 million Americans, and new figures show women are bearing the brunt of the damage.
While about 1 in 11 men over 65 are estimated to develop the brain disease, for women the odds are even worse -- about 1 in 6, according to the Alzheimer's Association's latest Facts and Figures report released Wednesday, March 19.

While women in their 60s often worry about breast cancer, the report found a woman of that age group is about twice as likely to develop Alzheimer's.

"Well-deserved investments in breast cancer and other leading causes of death such as heart disease, stroke and HIV/AIDS have resulted in substantial decreases in death," Angela Geiger, chief strategy officer of the Alzheimer's Association, said in a statement. "Comparable investments are now needed to realize the same success with Alzheimer's in preventing and treating the disease."
Women are at the epicenter of the Alzheimer's epidemic: they account for almost two-thirds of Americans with the disease, but also account for 60 percent of caregivers for people with dementia.

The new report shows every 67 seconds an American develops Alzheimer's, an irreversible disease that eventually destroys memory and thinking skills to the point where people can't carry out basic tasks each day. The most common cause of dementia, Alzheimer's is the sixth-leading cause of death in the United States, killing approximately 500,000 people each year.

Last week a study found those death rates may be significantly underreported.

The problem is that current treatments have not been shown effective at stopping the disease, and due to the aging baby boomer population, researchers expect disease rates to triple by 2050 if no treatment is found.

This is also placing a burden on an already-depleted caregiver population: There are currently 15.5 million caregivers providing 17.7 billion hours of unpaid care in the U.S., sometimes to the detriment of their own health.

Nationally, the economic burden of disease is expected to cost $214 billion this year, not including unpaid caregiving which is estimated at another $220 billion. Medicare alone spends nearly $1 out of every $5 on people with Alzheimer's or another form of dementia.

Researchers want more of that money to be spent on looking for a better treatment.

"We would love to see a shift in this balance," Maria Carrillo association's vice president of medical and scientific affairs, told USA Today. "We might be able to change this trajectory in the next decade."

The federal government has said it is a national priority to find an Alzheimer's treatment that works by 2025.

There's also a lack of understanding about the disease, according to the association. About one-quarter of men and women mistakenly believe they can only get Alzheimer's if there is a family history of the disease.

Age is the biggest risk factor, but still 200,000 people under the age of 65 have younger-onset disease.

"Everyone with a brain -- male or female, family history or not -- is at risk for Alzheimer's," said Geiger.



Thanks for reading CBS NEWS.
Create your free account or log in
for more features.