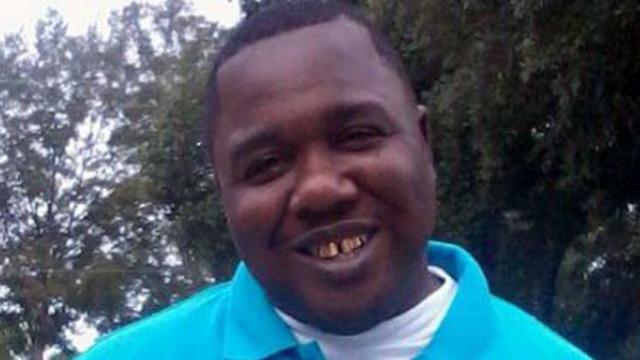 Family of Alton Sterling devastated by decision not to charge officers
BATON ROUGE, La. -- Prosecutors in Louisiana said Tuesday that two Baton Rouge police officers will not be prosecuted for shooting and killing 37-year-old Alton Sterling in 2016. Sterling's death sparked a wave of protests over the officers' use of deadly force -- an encounter that was caught in graphic detail on video.
Sterling, pinned on the ground under two white police officers, had moments to live in when a bystander with a cellphone started recording.
The cops were responding to a 911 call about a man selling CDs and waving a gun in front of a convenience store.
"He's got a gun!" one of the officers can be heard saying in the cellphone video.
The cops said later Sterling resisted arrest ignoring verbal commands and was reaching for a gun in his pocket. Officer Blane Salamoni fired three shots into Sterling's chest. Then he fired three more.
A .38-caliber revolver was later found in Sterling's pocket. Toxicology reports released today showed he tested positive for cocaine and methamphetamine.
His shooting death sparked outrage in Baton Rouge, but Salamoni and fellow officer Howie Lake learned Tuesday they will not face criminal charges.
"Both officers acted in a reasonable and justifiable manner in the shooting death of Mr. Sterling," Louisiana Attorney General Jeff Landry said. "I know the Sterling family is hurting. I know they may not agree with this decision."
They don't.
"They took a human away. They took a father away," said Quintela McMillan, the mother of Sterling's oldest son. "When I see the video, I see the dad of my son killed in cold blood."
McMillan doesn't think she will ever get justice for Sterling's death, but said she would be more at peace if the officers were fired.
"I don't think either one of them deserves to be in uniform," she said.
Salamoni's attorney told CBS News he expects Baton Rouge police will fire his client. The police chief will release video Friday from the security camera at the convenience store which provides the most complete look at the fatal confrontation.
Thanks for reading CBS NEWS.
Create your free account or log in
for more features.