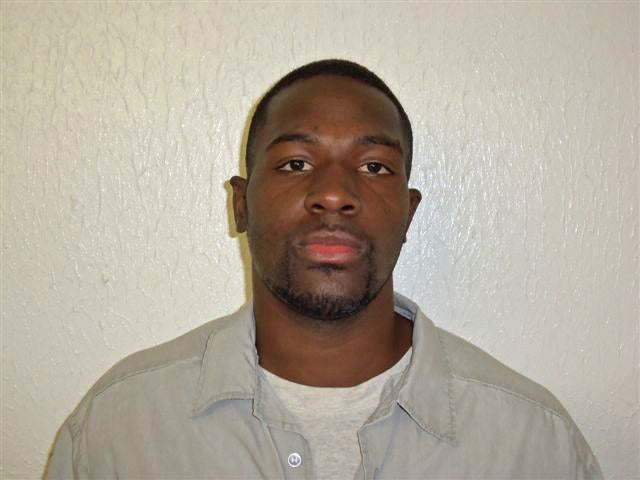 Oklahoma beheading suspect described as "a little odd"
OKLAHOMA CITY - A spokesman for an Oklahoma City Islamic group says a man accused of beheading one woman and attacking another at a food processing plant from which he was fired was seen as "a little odd" and "a little weird" by those who attended the same mosque he did.
Saad Mohammed, director of information for the Islamic Society of Greater Oklahoma City, said Saturday that Alton Nolen began worshipping at one of the group's mosques in May and that he has seen him there several times since.
He says Nolen wasn't outgoing and that his behavior didn't raise any red flags. Mohammed says Nolen attended services where sermons were delivered against beheadings like those committed by Islamic State of Iraq and Syria, or ISIS, militants. He says Nolen's actions do not reflect the beliefs of Islam.
Nolen, 30, remains hospitalized in stable condition following Thursday's attack at the Vaughan Foods plant in the Oklahoma City suburb of Moore, Police Sgt. Jeremy Lewis said. He said Nolen will be charged with first-degree murder and assault and battery with a deadly weapon, and that he may also face federal charges.
"We've already interviewed him and charges will be filed on Monday," Lewis said.
Lewis said Nolen was fired right before the attack, and that he then drove from the building that houses the company's human resources department to its main distribution center.
Once inside, he attacked 54-year-old Colleen Hufford with a knife in the center's administrative office area, eventually severing her head, according to police. Nolen then repeatedly stabbed 43-year-old Traci Johnson before Mark Vaughan, a reserve sheriff's deputy and the company's chief operating officer, shot him.
Johnson survived the attack and is also conscious, Lewis said, adding that she is listed in stable condition.
"She is talking. We have interviewed her," Lewis said.
Although the investigation is ongoing, Lewis said police learned Nolen was discharged from Vaughan Foods for "numerous reasons" involving "personnel issues," but that he didn't know the specifics.
Police asked the FBI to help investigate Nolen after co-workers told investigators he had recently started trying to convert several employees to Islam. He said police asked the FBI to look into Lewis' background because of the nature of the attack, which followed a series of high-profile videotaped beheadings by ISIS militants.
Lewis said investigators learned Nolen had attended a Muslim mosque in the Oklahoma City area but that he did not know which one.
In a statement, FBI Special Agent in Charge James E. Finch said the motive for the attack had not been determined, but that there is no reason to believe there was a threat to anyone else.
"We don't have any reason to believe there is any danger to the area," Lewis said.
According to Oklahoma Department of Corrections records, Nolen served time in prison and is on probation for assault and battery of a police officer. He also was convicted of cocaine possession with the intent to distribute in 2011.
The records show that Nolen has what appear to be religious tattoos, including one referencing Jesus and one in Arabic that means "peace be with you."
Thanks for reading CBS NEWS.
Create your free account or log in
for more features.