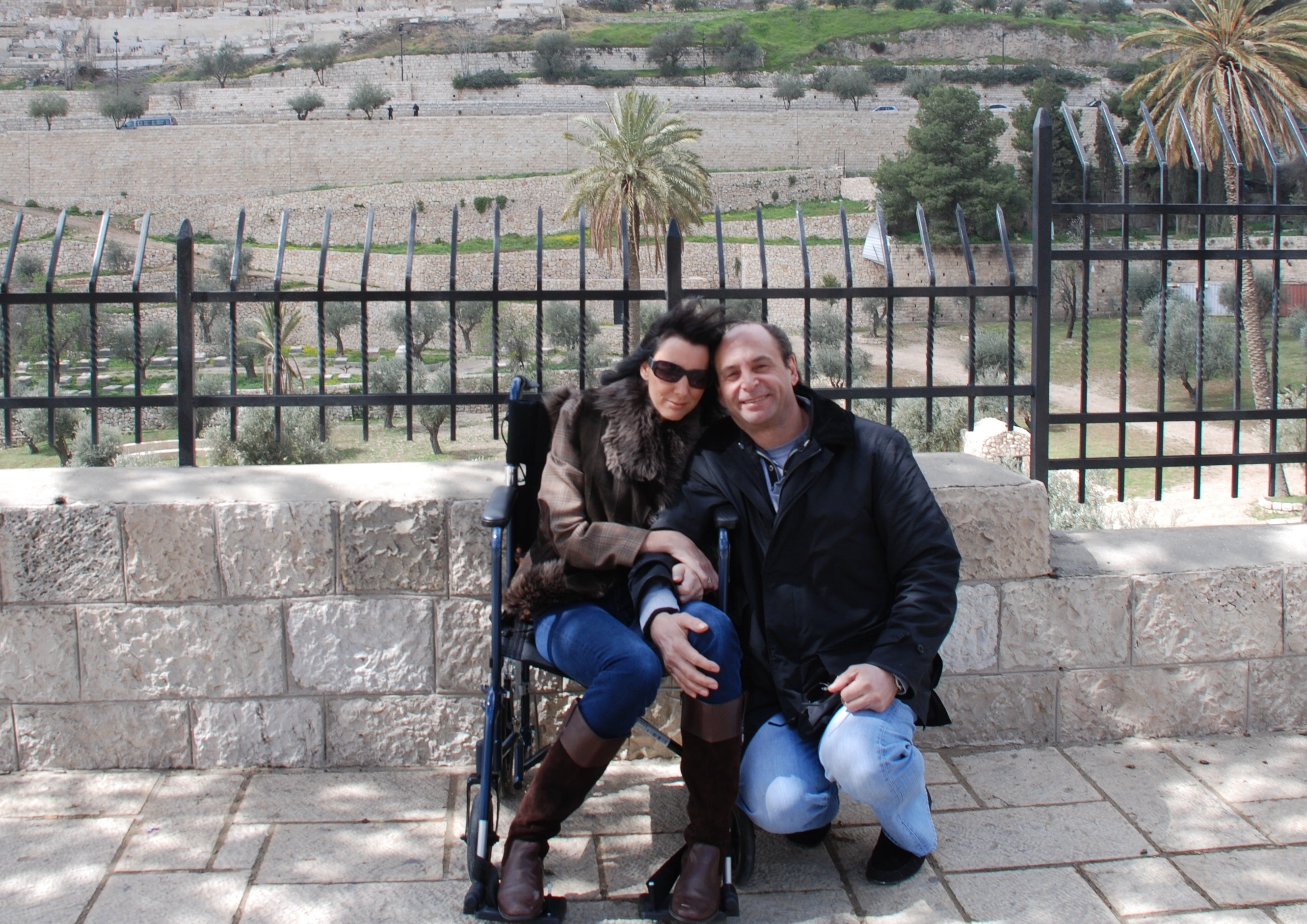 Putting "ice bucket challenge" cash into action
The summer's ALS "ice bucket challenge" social media campaign brought in $115 million to fight Lou Gehrig's disease.
Now, researchers are spending that money in a race to find treatments and a cure. One researcher is hoping a grant and a new partnership could spur innovation and possibly help one family in particular, reports CBS News correspondent Michelle Miller.
Five years ago, Denis and Christie Rizzuto were just starting their life together. They had recently married and were raising their one-year-old daughter.
"Everything is perfect," Denis said, "And then, the next day, you wake up and realize things change fast, that we don't know what tomorrow will bring."
One day, Christie started noticing changes to her body.
"Christie was cooking for Francesca and her hands started to cramp up," Denis recalled. "And I, unfortunately, I was dismissing it as fatigue -- having a young child and being up all night."
Test after test came back negative and doctors were unsure of what could be wrong with the 41-year-old woman. Nine months after those first symptoms, Christie went to see a neurologist.
"We were assured at that point it is not ALS," Denis said. "We later came to find out the physician didn't have it in his heart to tell a 41-year-old with a one-year-old child her prognosis."
But their family doctor confirmed that Christie's diagnosis was ALS. Today, the degenerative disease has completely paralyzed her and she relies on a ventilator to breathe. Because ALS progresses differently in each person, it can be difficult to predict how long Christie will live.
"ALS really is a disease of the brain and the spinal cord," explained Christie's doctor, Massachusetts General Hospital chief neurologist Dr. Merit Cudkowicz.
"Her disease progressed really fast," the doctor said. "We see that in some people, that it's super rapid. In other people it is really slow. They have the illness 10-20 years and we don't understand that difference."
ALS came into America's consciousness 75 years ago, when the disease forced Yankee slugger Lou Gehrig to end his career at just 36 years old. The disease came back in the spotlight this summer when millions of people took the ice bucket challenge and in just one month raised more than $100 million.
"This is really the moment that we can knock down some of those roadblocks to getting treatments," Dr. Cudkowicz said.
Thanks to a $10 million donation from the ice bucket challenge, combined with a new technology from General Electric, Dr. Cudkowicz can now better visualize the effects of ALS on the brain.
"We're able to see inflammation in the brain, in the motor cortex in people with ALS," she said. "We couldn't see anything [before] but, with this, we can tell there is inflammation, it gives us a target for treatment."
Dr. Cudkowicz believes this inflammation causes ALS to progress, and if they could develop drugs to stop it, it could halt the spread of the illness.
In support, Christie and Denis decided to contribute their own money to help progress research. Their organization, the ALS Finding a Cure Foundation, was created in April to aid Christie and others with the disease.
"I hope that it'll help," Dr. Cudkowicz said. "But I think that in all likelihood it will help all of the other people with ALS, the people who will come down with it next year or the year after."
They hope Christie and others like her can inspire everyone working toward a cure.
"Can't give up," Denis said. "Maybe there is a cure tomorrow. It starts somewhere."
Thanks for reading CBS NEWS.
Create your free account or log in
for more features.