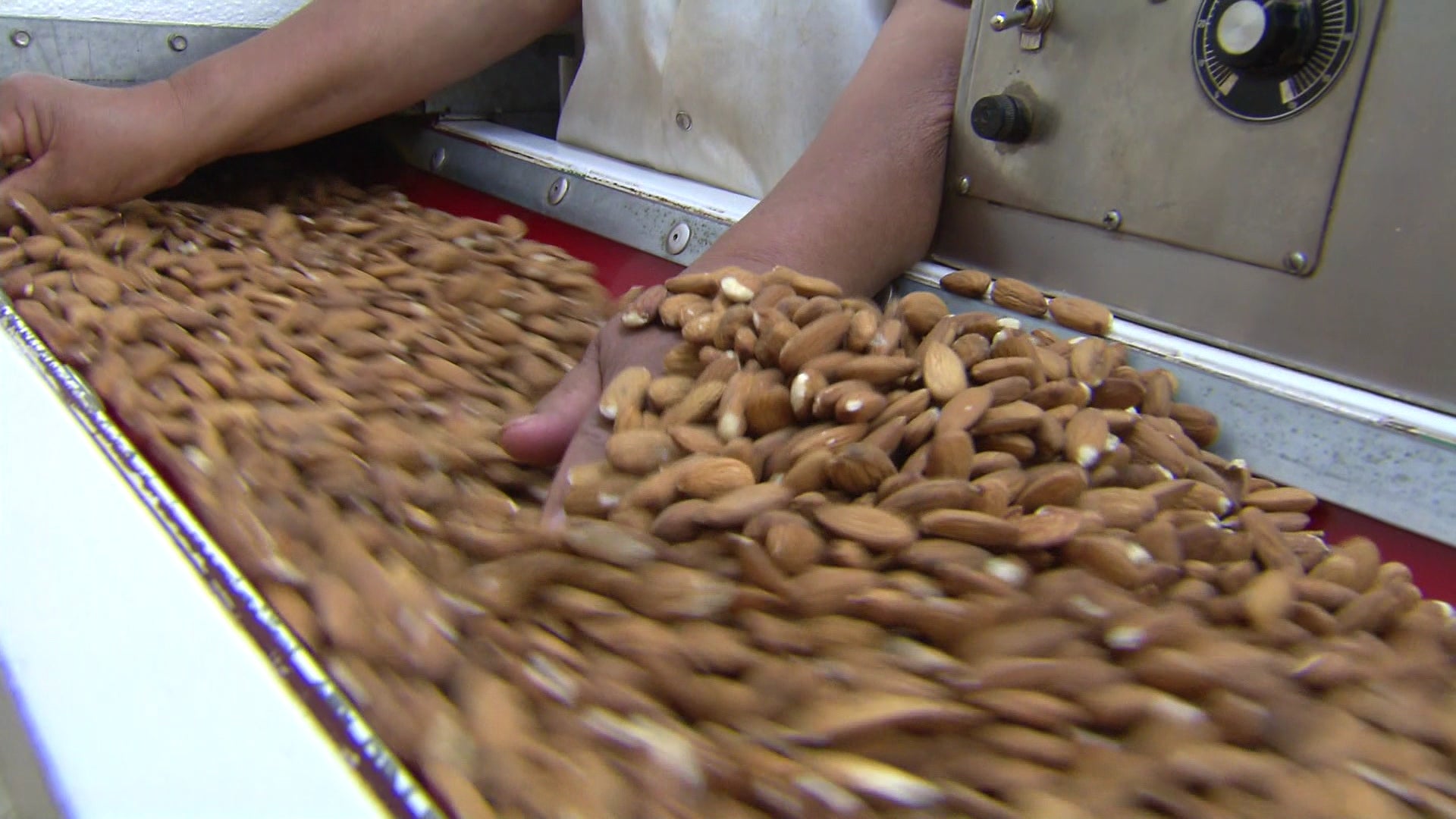 ​Almonds, a tough nut to water, under pressure in California
NEWMAN, Calif. -- California's drought has sparked a controversy around one of the state's most popular crops: almonds. The state produces 100 percent of the nation's almond supply and 80 percent of the world's supply.
A recent study shows it takes one gallon of water to grow one single almond, sparking scrutiny during a time when water is in short supply.
When CBS News visited Jim Jasper's almond farm in California's drought-ridden Central Valley, he showed us a wide area where he had trees cut down -- 51,000 in the past 16 months. Jasper simply couldn't afford to water them.
Jasper is now paying ten times more for water to keep his remaining orchard alive and investing half a million dollars drilling wells hoping to find more water.
Jasper says he'd like to think that his business is sustainable but admits, "in reality it probably isn't."
California almonds are a $6.5 billion dollar industry -- the most profitable crop in the state.
Almond farmers use 1 trillion gallons of water each year, five times more than Los Angeles and San Francisco combined.
"Almost anything you're going to grow is going to take a lot of water, it's as simple as that," said Jasper.
Dino Giacomazzi, a fourth-generation dairy farmer, is converting 35 percent of his land to almond trees despite the drought. He uses advanced irrigation systems so no water is wasted.
"I feel that my water has more value growing almonds for other people than it is to water my lawn," said Giacomazzi. "I think agriculture is getting a bad rap. We're kind of in a place, for the first time in history, where farmers have to explain to people why food and agriculture has value."
And for farmers, money only grows on trees if the trees stay alive.
Thanks for reading CBS NEWS.
Create your free account or log in
for more features.