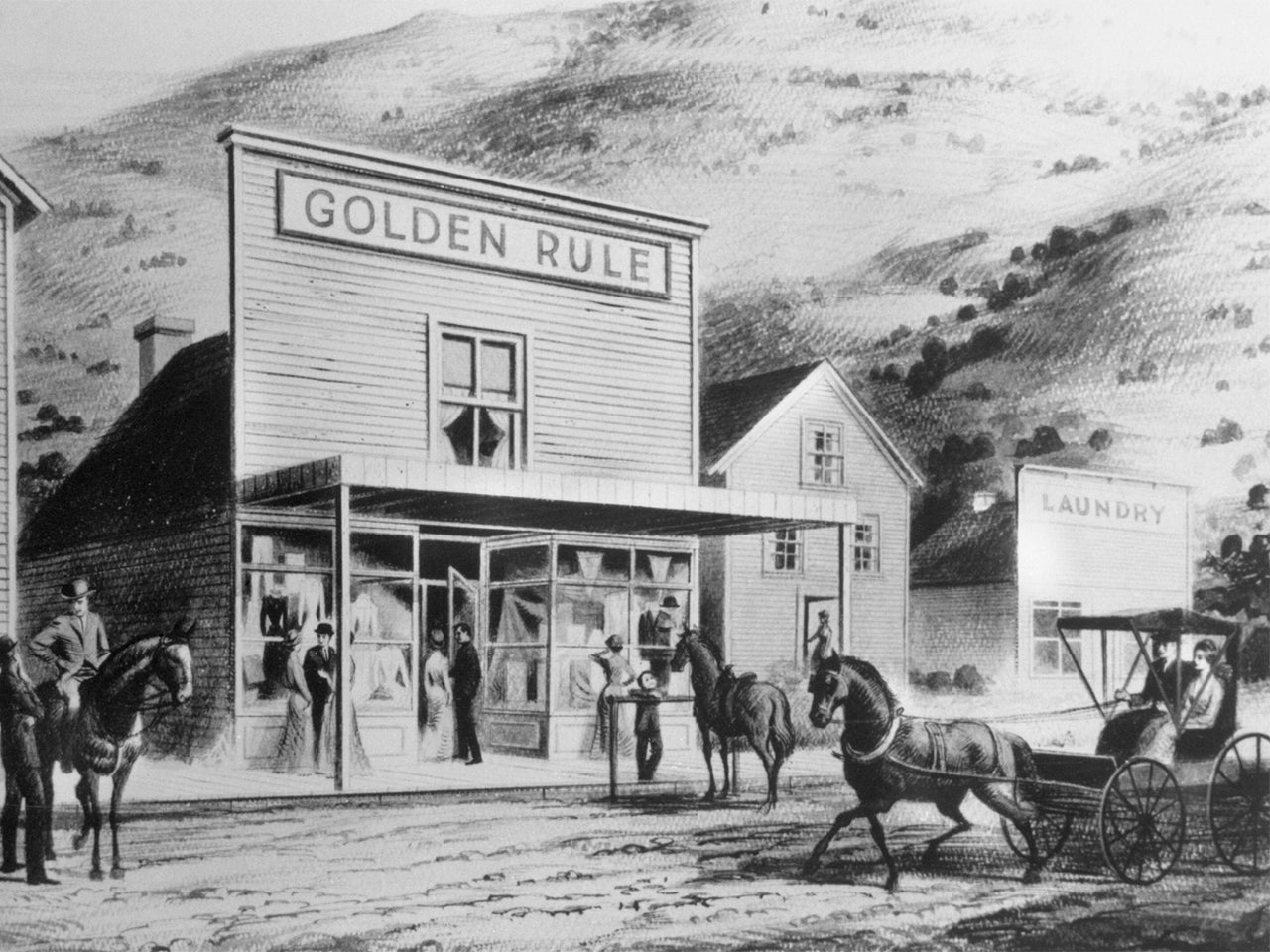 Almanac: J.C. Penney's first store
(CBS News) And now a page from our Sunday Morning Almanac: April 14th, 1902, 111 years ago today . . . a momentous day on the frontiers of retailing.
For it was on that day in Kemmerer, Wyo., that young James Cash Penney Jr. and two partners opened a dry goods store, a branch of the regional "Golden Rule" chain.
In 1957 Penney recalled those early days for Edward R. Murrow on the CBS program, "Person to Person":
"I being a country boy and not acquainted with city ideas, my first store as you know was in a town of 1,000 people. I chose that because I thought I could get to the heart of the people quicker in a small town than I could in a large town."
Indeed he could. J.C. Penney's first store made a pretty penny from the start, and over time he bought out his partners . . . opened more stores . . .and eventually put his own name on the chain.
By offering low prices and fair value, Penney became one of the nation's biggest retailers, all the while playing down any notion that he was a born salesman.
"I don't believe salesmen are born," Penney said. "I believe that's a thing that must be acquired."
James Cash Penney died in 1971 at the age of 95, but his stores prospered for years . . . attracting a visit from Prince Charles and Princess Diana in 1985 . . . and providing a familiar all-American backdrop for time travel in the film, "Back to the Future."
But J.C. Penney's own road to the future proved a bumpy one, as its traditional approach faltered with the brand-new century.
In 2011, Penney turned to Ron Johnson, the Apple Store chief, who quickly re-branded the company by its founder's initials.
On "Sunday Morning" in the fall of 2012, Johnson showed off JCP, a flashy prototype of his store of the future, to our Anna Werner. "In the age of the Internet, you've got to be more than a place to buy. You've got to be a place people love to be," Johnson said.
Reinventing the department store
As it happened, people apparently loved neither to shop nor to be at Johnson's new-look stores.
After losing nearly a BILLION dollars in the year ending this last February 2nd, the J.C. Penney board made headlines this week by firing Ron Johnson and by reportedly turning to the Blackstone financial group to raise an equivalent amount of what was founder J.C. Penney's middle name . . . CASH.
Watch: J.C. Penney fires chief, brings back old boss
Watch: Note to Ron: J.C. Penney isn't Apple
For more info:
Thanks for reading CBS NEWS.
Create your free account or log in
for more features.