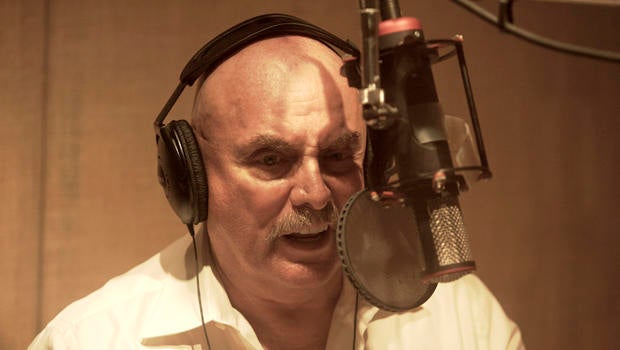 Almanac: Don LaFontaine, the voice of movie trailers
And now a page from our "Sunday Morning" Almanac: August 26, 1940 -- 78 years ago today ... the day Hollywood found its voice.
For on that day, Don LaFontaine, the "king of coming attractions," was born in Duluth, Minnesota.
Though you might not recognize the name or the face, surely you remember this:
Or this ...
In his 33-year career, LaFontaine lent his voice to more than 5,000 movie trailers and 350,000 commercials ... yes, you heard right!
His ominous, melodramatic baritone became known in the business as the "VOG," or "Voice of God." And, as he told CBS News in 1998, it was a gift from above.
After a stint in the Army, LaFontaine was working for a New York radio station when he and a colleague formed a company to produce movie trailers. In 1965, a mix-up prevented an announcer from making a session, and LaFontaine stepped up to the mic ... and found his calling.
A colorful writer who often penned his own spots, he will perhaps be best known for his catch-phrase, "In a world ..."
The line became SO popular, LaFontaine spoofed himself in a 2005 Geico commercial:
Don LaFontaine died in 2008 at the age of 68. But as long as there are movies, and coming attractions, he'll be playing at a theater near you!
For more info:

Story produced by Jason Sacca and Justin Hayter.
See also:
Thanks for reading CBS NEWS.
Create your free account or log in
for more features.