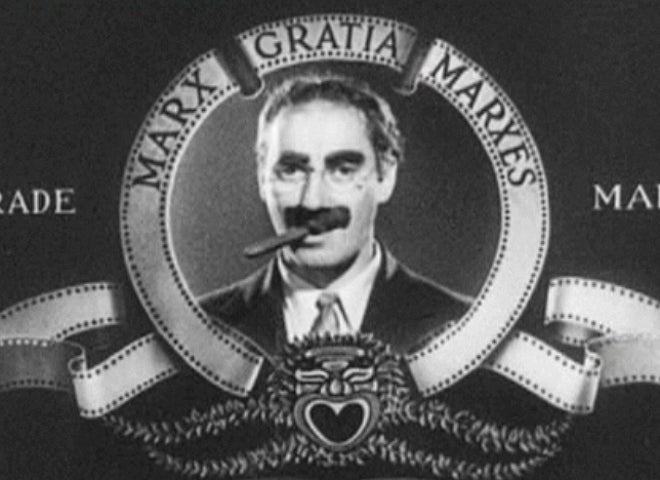 The evolution of movie trailers
Sometimes the most exciting moments in a movie theater are not in the main feature, but in the COMING ATTRACTIONS ... parceled out in tiny bits, enticing us to buy MORE tickets.
Movie trailers got their name when they were originally shown after the feature ended. But theater owners soon discovered that when movies end, people LEAVE! So, trailers were moved to being shown BEFORE the main feature.
To watch the video about the evolution of coming attractions trailers, click on the player above.
Below: A list of the film trailers featured:
"The Sea Hawk"
"A Midsummer Night's Dream"
"Manhattan Melodrama"
"Footlight Parade"
"Lloyds of London"
"Destination Burma"
"Dive Bomber"
"Gorgo"
"Captain Blood"
"After the Thin Man"
"Citizen Kane"
"The Big Sleep"
"Psycho"
"Dr. Strangelove"
"Charade"
"The Night of the Iguana"
"Easy Rider"
"Speed"
"The Usual Suspects"
"Drop Zone"
"The Road Warrior"
"2012"
"The Fighter"
"The Warrior's Way"
"True Grit"
"Battle: L.A."
"Super 8"
"Priest"
"Twilight: Breaking Dawn"
"Contraband"
"Rise of the Planet of the Apes"
"The Social Network"
"Submarine"
"The Tree of Life"
"General Orders No. 9"
"The Dark Knight Rises"
"City of Life and Death"
"The Hobbit"
"The Girl with the Dragon Tattoo"
Thanks for reading CBS NEWS.
Create your free account or log in
for more features.