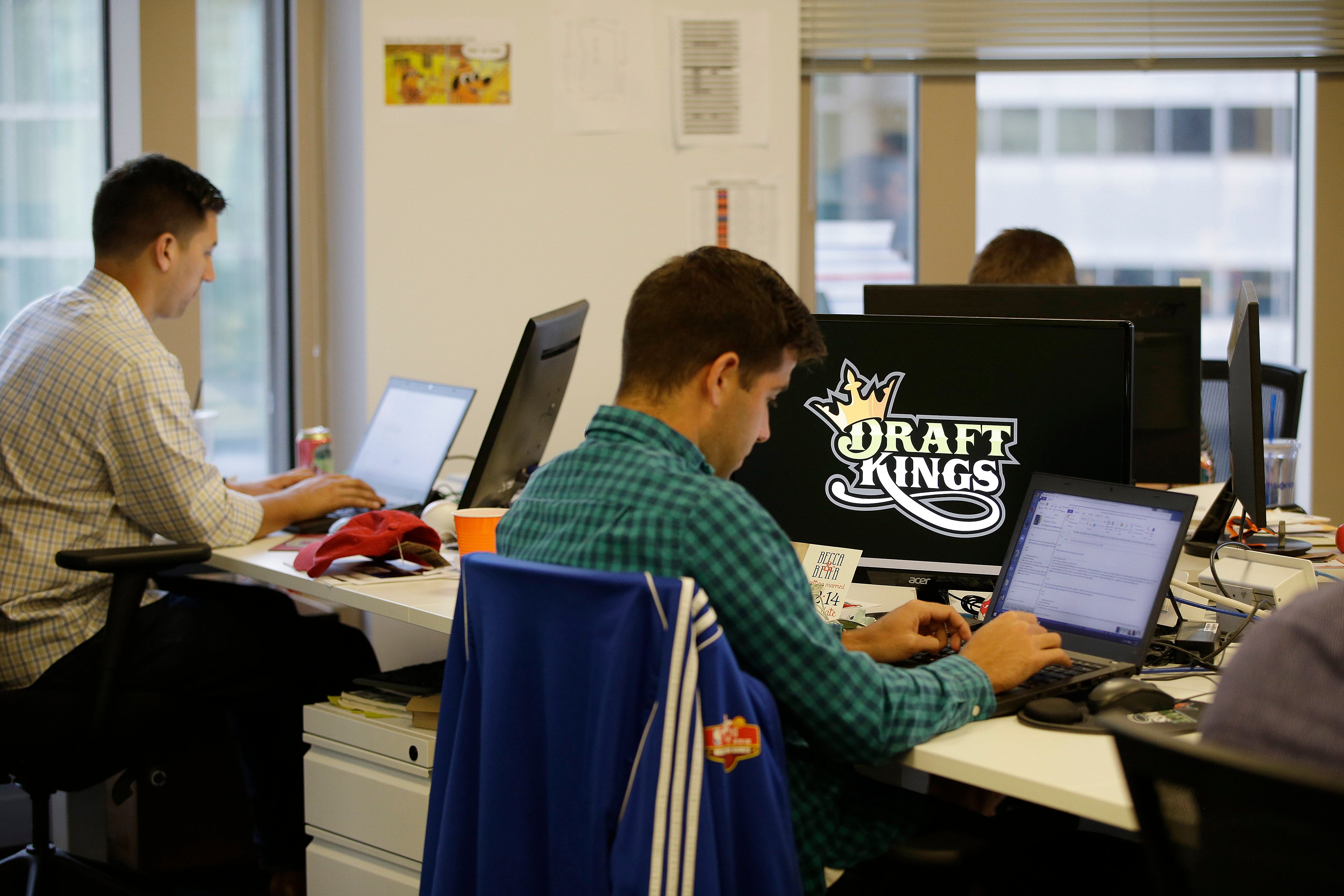 N.Y. AG: Daily fantasy sports sites are illegal
NEW YORK -- New York Attorney General Eric Schneiderman has ordered daily fantasy sports sites DraftKings and FanDuel to stop taking bets in the state, concluding that they are vehicles for illegal sports betting.
"Our investigation has found that, unlike traditional fantasy sports, daily fantasy sports companies are engaged in illegal gambling under New York law, causing the same kinds of social and economic harms as other forms of illegal gambling, and misleading New York consumers," Schneiderman said in a statement Tuesday. "Daily fantasy sports is neither victimless nor harmless, and it is clear that DraftKings and FanDuel are the leaders of a massive, multi-billion-dollar scheme intended to evade the law and fleece sports fans across the country. Today we have sent a clear message: not in New York, and not on my watch."
FanDuel said in a statement that its games are legal and Schneiderman is just out for press attention
"We are very disappointed that New York Attorney General Eric Schneiderman took such hasty action today, particularly since he did not take any time to understand our business or why daily fantasy sports are clearly a game of skill," a statement read. "We strongly disagree with the reasoning in his opinion and will examine and vigorously pursue all legal options available to ensure our over half a million customers in New York State can continue to play the fantasy sports games they love."
"New York's actions today are an unfortunate example of a state government stifling innovation, technology and entrepreneurship and acting without full and fair consideration of the interests of consumers," part of the statement read.
Daily fantasy sports have become increasingly popular, with DraftKings and FanDuel blanketing the Internet and TV ahead of the 2015 NFL season with ads promising casual fans the opportunity to win big money playing in tournaments against other sports buffs who meticulously track player statistics.
The companies say their business isn't gambling because it requires skill to assemble a potentially lucrative fantasy team. However, both sites recently came under fire over allegations that amount to insider trading.
The fantasy sports companies have come under withering fire that threatens their growth amid revelations that a DraftKings employee won $350,000 playing on FanDuel. Media reports raised questions about whether the worker -- identified by the New York Times as Ethan Haskell -- used non-public data on the roster selections of other players to gain an unfair advantage. An investigation by DraftKings found that Haskell accessed the FanDuel player utilization data after it was made public. In a separate probe, FanDuel found no evidence that its contest "was in any way compromised, or that non-public information was used for unfair advantage."
Both sites have prohibited their employees from participating in any daily fantasy game for money, and they've launched internal investigations aimed at assuring the public about the integrity of their wildly popular games.
---
CBS has an investment in FanDuel of less than 1% of that company's value.
Thanks for reading CBS NEWS.
Create your free account or log in
for more features.