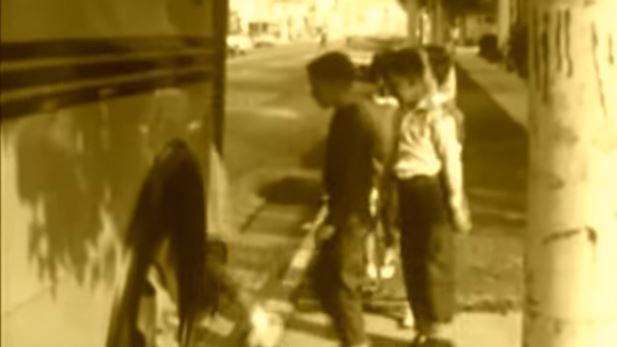 Portland OKs "After School Satan" for elementary kids
PORTLAND, Ore. - The Portland chapter of The Satanic Temple has succeeded in its efforts to bring an after-school program called "After School Satan" to a Portland elementary school.
The Oregonian/OregonLive reports the organization has been approved to begin a program on Oct. 19 at Sacramento Elementary School.
Finn Rezz, one of the group's leaders, says their program focuses "on science and rational thinking," and it will promote "benevolence and empathy for everybody."
The group says it hopes to counter the influence of Christian after-school programs, such as Good News Clubs, that have popped up at schools in the wake of a 2001 U.S. Supreme Court ruling that paved the way for religious organizations to establish after-school activities at public school facilities.
The Good News Club is put on by the Child Evangelism Fellowship, "a Bible-centered organization composed of born-again believers whose purpose is to evangelize boys and girls with the Gospel of the Lord Jesus Christ and to establish (disciple) them in the Word of God and in a local church for Christian living."
The Satanic Temple is also seeking to place its programs in Los Angeles, Atlanta, and Washington, D.C.
The Satanic Temple has said it would prefer to exclude religious teachings altogether from school sites, but feels compelled to establish after-school programs to provide an alternative to Christian teachings.
Editor's Note: Below is a video released by the Satanic Temple promoting its after-school program. Some viewers may find the images disturbing.
"Once religion invades schools, as The Good News Clubs have, the Satanic Temple will fight to ensure that plurality and true religious liberty are respected," the group said in a statement on its website.
"Twisted Evangelical teachings of The Good News Clubs robs children of the innocence and enjoyment of childhood, replacing them with a negative self image, preoccupation with sin, fear of Hell, and aversion to critical thinking," the group added.
Doug Mesner, the Satanic Temple's co-founder, told USA Today that the group has reached out to nine school districts located near local Satanic Temple chapters and is targeting schools that "have hosted, or are now hosting, Good News Clubs." He said that since the Washington Post first reported on the program, the Satanic Temple has been inundated with emails from potential volunteers looking to help establish After School Satan clubs.
The Satanist after-school clubs would be operated by volunteers at local chapters of the Satanic Temple "who have been vetted by the Executive Ministry for professionalism, social responsibility, superior communication skills, and lack of criminal history," the group says. Mesner told USA Today the meetings would be held for one hour, once a month.
Thanks for reading CBS NEWS.
Create your free account or log in
for more features.