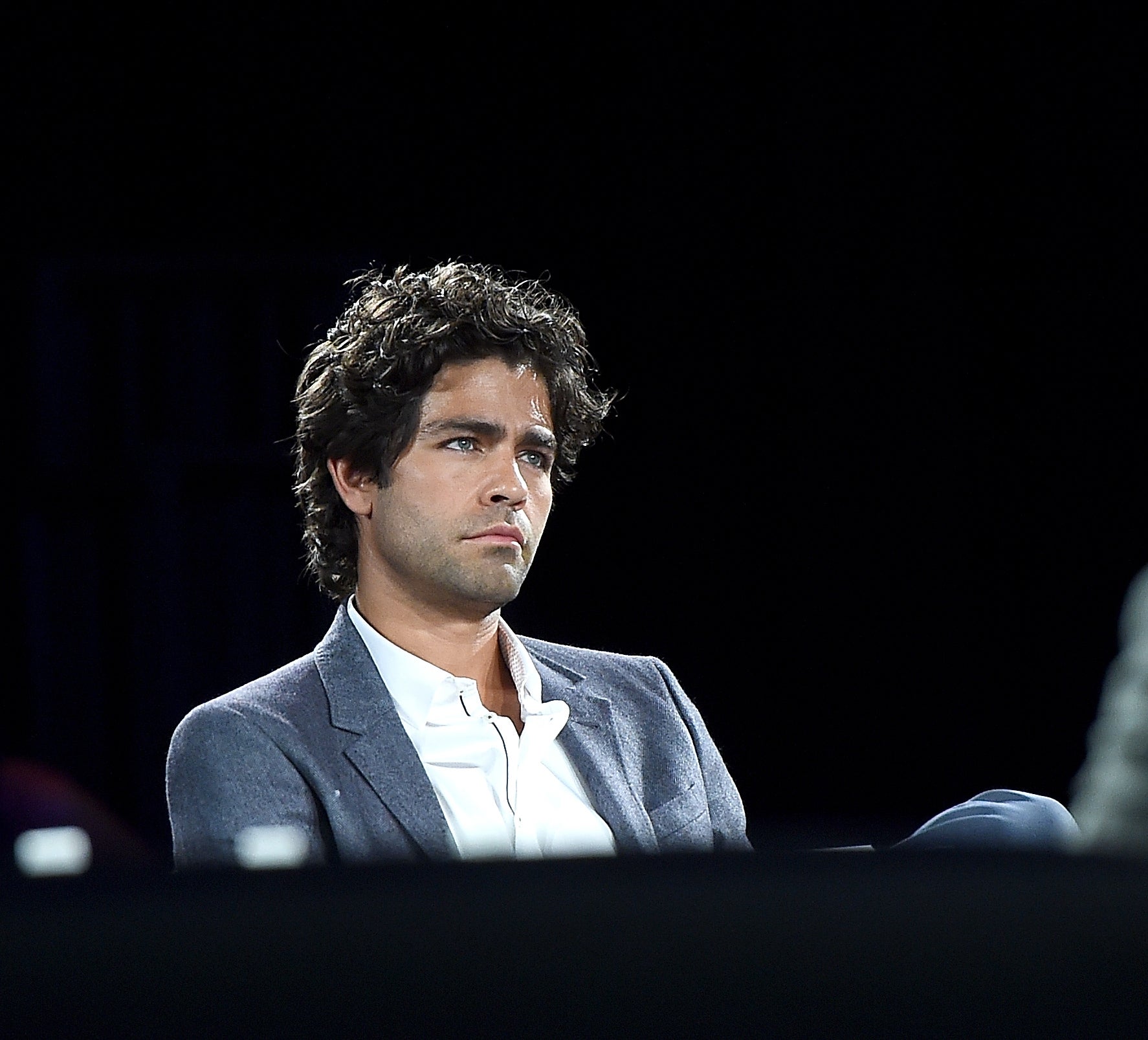 ​Adrian Grenier hopes to help change criminal justice system
Adrian Grenier says he tries to support one crowdfunding campaign a week, or at the very least, a couple a month.
"I really just love what's happening in that area -- to be able to fund projects," said the 39-year-old actor.
But now Grenier is flipping things around: He's putting a call out as part of a new Indiegogo campaign, which launched Wednesday, that he's a big part of. Grenier is asking for funds to finish the documentary, "Survivor's Guide to Prison."
The film, executive produced by Grenier and actress Susan Sarandon, is described as a "raw expose" of the United States criminal justice system told through the eyes of Bruce Lisker and Reggie Cole, two former inmates who were convicted of crimes they didn't commit.
Directed by Matthew Cooke (producer of the Oscar-nominated "Deliver Us From Evil"), the "Survivor's Guide to Prison" dives deep into America's incarceration system -- from getting arrested to years spent in prison. It features commentary from the likes of Deepak Chopra, Russell Simmons, Harry Belafonte, Michelle Alexander, Tom Morello of Rage Against the Machine and Brandon Boyd from the rock band Incubus.
"Not only is it going to be a really great movie I'm confident, but also [it will deliver] an important message about prison being ineffective in keeping us safe," said Grenier. "It's an issue that's growing. It's really a non-partisan issue. It's really for everybody. People on both sides of the aisle are coming to the table and recognizing that we need to do something about our incarceration rates and ultimately find a new model for this."
When asked what surprised him the most about what's going on behind bars, Grenier said it really comes down to the sheer number of people arrested and incarcerated who are innocent.
"The U.S. has the largest prison system in the world and we know it doesn't work," Grenier argues. "So, we need to be unafraid. We need to be brave enough to rethink how we deal with crime.... We take for granted that if we put people away it will make us safer.... It's not only those cases where people are put away for many years -- sometimes decades, but it's also those that are stuck in the bail system. In this country, we all have a right to a speedy trial.... It's important that we have speedy trial so we can quickly as possible free those who are innocent. But because of our bail system people can't always afford to post bail, so they end up in detention for sometimes years before they have a trial."
Grenier says the documentary focuses on what needs to be done to "make us more safe," adding, "and it's not just throwing people in prison."
The goal? "We want to re-divert resources from simple arrests and incarceration and put it more towards smart police work. We want to give police the opportunity to make smart choices and to do the more sophisticated police work that will make our streets safer," said Grenier.
Grenier had worked with Greene and Sarandon before, and said it was no-brainer when it came time to get involved with the film.
"Working with Matthew is a constant education. I'm learning so much. It's one thing that I love about documentaries -- it's such a vital process and storytelling device," he said.
He also loves being behind the camera having worked as a filmmaker through the years. Grenier, who owns Reckless Productions, directed his first documentary, "Shot in the Dark," in 2002, while his second documentary, "Teenage Paparazzo" (produced by Cooke), surfaced in 2010.
Grenier says it all comes back to the the movie-making "process" and the opportunity to learn. "Every film I've made is an opportunity to educate myself...I also believe that education doesn't stop in the classroom.... Making these films has made me a better person."
Although he's busy on the filmmaking side of things, Grenier isn't abandoning his on-camera film roles. We saw him return as movie star Vincent Chase in the "Entourage" movie back in June -- an "amazing" experience, he says. "They're family," Grenier said about his castmates from the HBO series, which ran from 2004-2011. "They're my brothers. We had a great time."
Grenier will next appear in the upcoming dramedy "Sex, Death and Bowling," with Selma Blair and Drea de Matteo. And he'll likely be putting his support behind others crowdfunding campaigns. To throw your support behind the campaign for "A Survivor's Guide to Prison," go here.
Thanks for reading CBS NEWS.
Create your free account or log in
for more features.