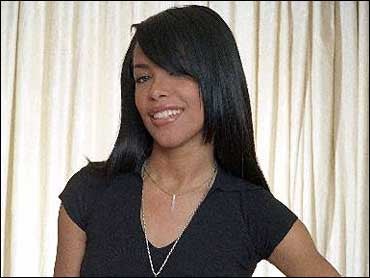 Aaliyah Crash Pilot Was On Cocaine
A pilot had cocaine and alcohol in his system when the plane he was flying crashed in the Bahamas, killing nine people including singer and actress Aaliyah, a doctor testified during a coroner's inquest.
Pilot Luis Antonio Morales had cocaine in his urine and traces of alcohol in his stomach at the time of the 2001 crash, pathologist Dr. Giovander Raju testified Tuesday.
The autopsy results were already made public earlier this year, and Raju was not required to testify on whether the findings may have contributed to the crash.
Investigators also have said they believe the twin-engine Cessna 402B was 700 pounds overloaded when it crashed shortly after takeoff from Marsh Harbor in the Bahamas en route to Florida on Aug. 25, 2001.
Two taxi drivers who dropped the group off at Abaco's airport testified Tuesday that they were concerned about the amount of equipment they had with them.
Annie Russell and Louise McIntosh had driven Aaliyah around while shooting the video "Rock the Boat," which the 22-year-old singer had just finished at the time of her death. The two said they were concerned the amount of sound and video equipment would be too much.
A customs official later testified he had similar concerns.
The inquest is to examine the crash and the deaths to rule on causes.
Airport firefighter Barry Swain also testified Tuesday that equipment was working the day of the crash, But he also criticized his superiors, alleging too few firefighters were on duty at the time.
During opening testimony Monday, Raju said Aaliyah's death was caused by severe burns and a blow to the head upon impact. He said the pilot's death was caused by brain injuries.
Aaliyah's parents filed court papers in September saying they had reached an undisclosed settlement in a negligence lawsuit against the plane's operator Blackhawk International Airways Corp., owners Skystream Inc. and Gilbert Chacon and flight broker Atlantic Flight Group.

Thanks for reading CBS NEWS.
Create your free account or log in
for more features.