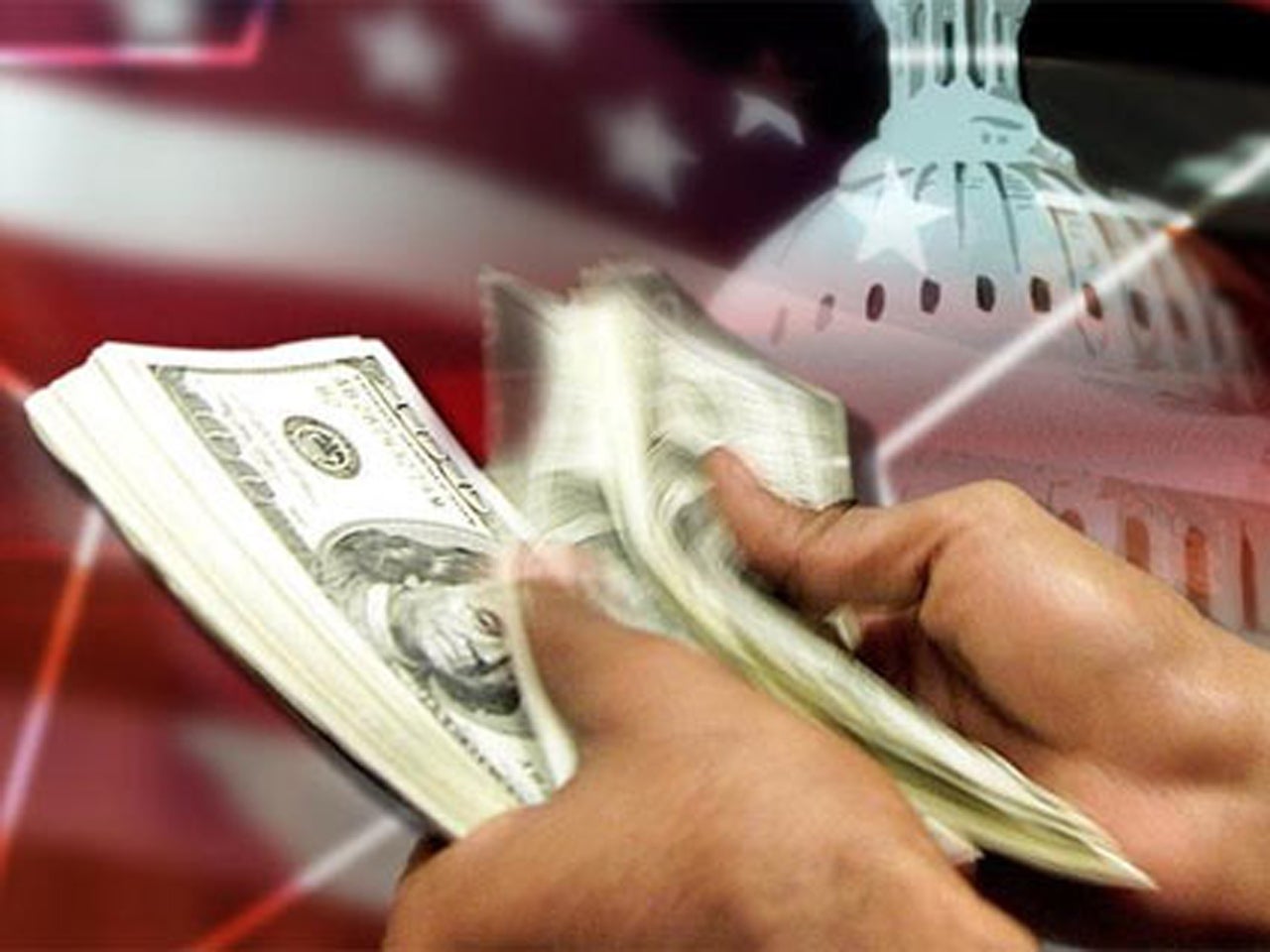 A record amount of money spent on Wisconsin recall
Updated June 7, 11:45 a.m. ET

(CBS News) Outside groups spent at least $33 million the Wisconsin recall race - at least six times the money groups spent the first time Republican Scott Walker and Democrat Tom Barrett squared off just two years ago.
Mike McCabe, who tracks campaign spending for the Wisconsin Democracy Campaign predicts that when all the donations have been reported, the candidates and independent groups will have spent between $75 and $80 million on this race.
By comparison, in the 2010 Wisconsin gubernatorial race featuring the same two candidates, the total spending was $37.4 million, according to Wisconsin Democracy Campaign (WDC), an independent campaign funding watchdog. And there was only $6 million in spending by outside groups, according to the National Institute on Money in State Politics.
The spike in outside spending began last year, in the first round of recall elections, when 9 of the 33 Wisconsin state senators fought for their jobs. Outside groups spent $44 million.
With three weeks to go, as of May 21, the last disclosure deadline before recall election day, Walker had raised $30.5 million, while Tom Barrett had raised $3.9 million, according to public disclosure reports tallied by the Wisconsin Democracy Campaign.
The reason Walker could exceed the state's legal limit on donations of $10,000 per donor is due to a 1987 loophole (pushed by a former state legislator who later ran afoul of the law) providing an exception for any incumbent targeted by a recall.
As a result, Walker received-seven-figure donations from 3 of the nation's top 10 Super PAC donors as well as from Wisconsin's richest woman.
Houston homebuilder Bob Perry and Las Vegas casino mogul Sheldon Aldeson, who have given millions to super PACs, each gave walker $250,000 this year (Perry also gave another $250,000 to Walker last year). Wyoming investor Foster Friess, who bankrolled Rick Santorum's presidential campaign, gave $100,000.

The donors bankrolling the 2012 super PACs
Wisconsin billionaire Diane Hendricks gave Walker $500,000. Hendricks, the largest donor from Wisconsin, is head of the nation's largest roofing and siding company ABC Supply. She is worth $2.2 billion and she ranks #188 on the Forbes 400.
Of $33.2 million spent by outside groups, according to WDC, $24.7 million from independent expenditure groups and $8.5 million from advocacy groups that run what are euphemistically called issue ads.
The top outside groups for Walker were:
Right Direction Wisconsin, created by the Republican Governor's Association (RGA), which gave $8.7 million.

Billionaire David Koch, one of the main backers of Americans for Prosperity. He gave $1 million to the RGA.

Americans For Prosperity (AFP), a conservative group linked to David and his brother Charles Koch, spent $3 million. Tim Phillips, president of Americans for prosperity told CBS News that beyond airing ads, his group sent 75 trained staffers into Wisconsin to knock on doors for Walker.

"They're on their way back to states like Florida and Michigan and Colorado and Ohio, and they're going to keep doing the same grassroots work, educating folks on President Obama's disastrous economic record and what folks can do about it," Phillips said in an interview.

"I think it was genuinely a big test case for can you take on the biggest special interest group - government unions - in one of their core states, Wisconsin, and win with a free market message? And Governor Walker proved that you can," he said.

In addition, AFP spent $7 million promoting Walker's agenda last year, launching an ad campaign just two days after the governor introduced legislation ending collective bargaining for public unions.

Wisconsin Manufacturers and Commerce (affiliated with the Chamber of Commerce), spent $2 million for Walker.

The anti-union Center for Union Facts spent $1 million, the National Rifle Association spent $800,000, and the Tea Party Express spent $400,000.

The top outside groups for Barrett was Greater Wisconsin Political Expenditure Fund, which is a consortium of Democratic Party groups, which spent a combined $7.3 million.

AFSCME, the union that represents government workers, spent at least $4.3 million, while the AFL-CIO raised $1.25 million and the teachers union, the NEA, spent $1.1 million. The SEIU spent $920,000.
Thanks for reading CBS NEWS.
Create your free account or log in
for more features.