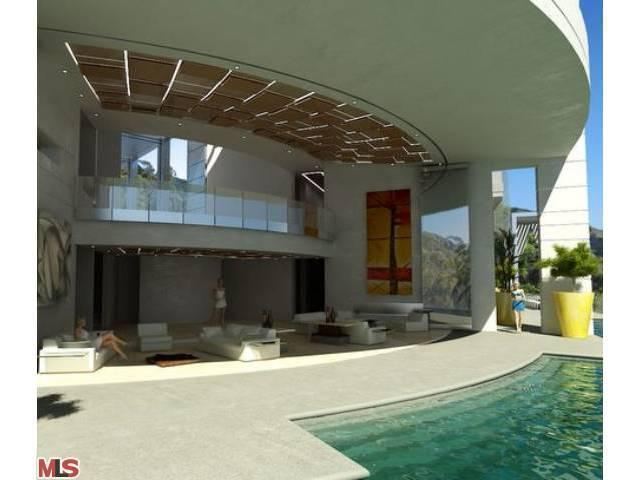 A profile of today's wealthiest homebuyers
(MoneyWatch) They say money can't buy happiness, but it can certainly get you a really great house. According to Coldwell Banker's end-of-year Luxury Market Report, the ultra-luxury sector -- generally defined as the top one percent of a given real estate market -- is booming.
Need proof? The report indicates that in Greenwich, Conn., a city with some of the highest numbers of luxury home listings and sales, sellers continue to bring in 90 to 95 percent of asking prices on prime real estate, even when that asking price is at and above $10 million.
In prime luxury neighborhoods all over the country, the richest of the rich are ready to buy. In some cases, buyers are spending 20 percent or more over asking prices just to avoid bidding wars.
So who are these wealthy real-estate connoisseurs? According to the report, 72 percent of ultra-affluent buyers are local to the area in which they're buying, and more women than ever are purchasing high-end real estate.
According to the Federal Reserve Board, women control 51.3 percent of all the wealth in the United States. And that number is projected to grow. Not surprisingly, wealthy women in the U.S. -- especially baby boomers -- are big players in today's real estate market. America's most affluent women are typically in their 50s and 60s.
In the Paradise Valley/Scottsdale area of Arizona, the number of affluent single women entering the luxury real estate market has increased 10 percent from five years ago.
Chinese women also play a huge role in the U.S.'s luxury real estate market. From heiresses to self-made businesswomen, affluent Chinese women are willing to pay top dollar for extravagant U.S. estates.
All this spending begs the question: What are these buyers doing to afford these homes? Forty-four percent of the agents surveyed said their clients in the $10 million and up price range are entrepreneurs, and 62 percent are between the ages of 45 and 54.
While this is the typical age of buyers in markets such as Greenwich, Malibu and many other luxury neighborhoods, San Francisco is the exception. Here, the typical über-rich buyer is between the ages of 30 and 45 and works in Silicon Valley's booming tech industry or investment banking.
If there's anything the super rich have in common with Main Street Americans, it's that real estate is still all about location, location, location. In fact, 79 percent of the agents surveyed said it's the single most important property feature for their clients.
In San Francisco, it's all about views and neighborhood. The city's most sought-after $10 million and up neighborhoods are Pacific Heights and Presidio Heights. If a property has a great view and is located in one of these neighborhoods, the seller can likely get top dollar. Style also matters: Many luxury buyers now favor mid-century architecture over ornate or Mediterranean styles.
Miami's affluent buyers want water-front properties. Miami Beach, Bal Harbor, Coral Gables and Fisher Island are the most exclusive neighborhoods in the Miami area, and all boast great security, amenities and schools for luxury-home buyers.
The U.S. cities with the highest number of $10 million and up home sales are:
Beverly Hills, Calif. - 19
Aspen, Colo. - 13
Santa Barbara, Calif. - 13
Los Angeles, Calif. - 9
Miami Beach, Fla. - 7
Atherton, Conn. - 7
Greenwich, Conn. - 6
Malibu, Calif. - 5
Los Angeles, Calif. - 5
Miami, Fla. - 5
Thanks for reading CBS NEWS.
Create your free account or log in
for more features.