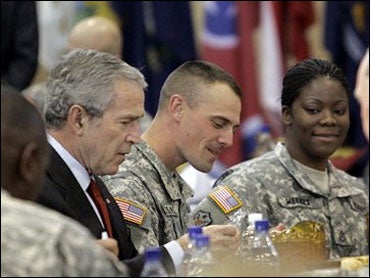 The FBI is looking into the death of an airline passenger killed while being restrained by other passengers after he allegedly tried to enter the cockpit on a domestic flight, reports CBS News Correspondent Maureen Maher.
An autopsy report released last week said Jonathan Burton was suffocated by passengers who fought him after he kicked in the cockpit door on a Southwest Airlines flight Aug. 11. The death has been ruled a homicide, but the U.S. Attorney's office said the 19-year-old's death was unintentional and that criminal charges would not be filed.
But federal investigators hope to talk to a Canadian man who told CBS News excessive force was used to subdue Burton. And the dead man's family said the autopsy and witnesses suggest Southwest Airlines was negligent in allowing the passengers to kill him.
Flight 1763 from Las Vegas to Salt Lake City was 20 minutes from landing, when, according to witnesses, Burton ran up the aisle, screaming he could fly the plane.
"…He comes storming up to the front and was kicking the door—kicked part of the door in of the cockpit in…" recalled David Lombard, who was on the flight.
According to eyewitnesses, the six-foot-tall, 180-pound Burton then began successfully fighting off as many as a half dozen men.
"He just kept getting halfway up, two more passengers jump on him and another would jump down, just trying to keep the guy detained," said Lombard.
The pandemonium continued until the plane landed. As police cuffed and dragged Burton off the 737, he dropped dead.
Initially, authorities said it was a heart attack, but according to the Burton family, autopsy results show his body was covered with cuts and bruises, that he had been hit with a blunt object and had suffocated as passengers tried to subdue him.
Burton's lawyer, criminal defense attorney Kent Spence, tells CBS News that "this young man was pummeled from the top of his head down to his ankles, that he was bruised on his chest, that there was horrendous bruising around his neck."
Burton had no history of violence. Despite speculation that Burton was on drugs, CBS News has learned that a trace of marijuana was found in his blood, but it was not, according to the Utah medical examiner, enough to cause any violent behavior.
Airline spokeswoman Ginger Hardage says that Burton's behavior aboard the plane "was very violent and very erratic. He was storming the cockpit, and the passengers feared for their lives." She said he made two attempts to enter the cockpit, the second just before landing.
"They did restrain him," Hardage continues. "They were doing anything to protect themselves…many of them had their children on the flight with them—so it was a very scary situation for everyone involved on that aircraft."
However, the passenger the FBI hopes to question, Dean Harvey, said, "One of the same passengers that wainvolved in the fight got up—a pretty big gentleman—and started pounding on this kid pretty good."
"(Burton) was being held with his arms outstretched and he had not a chance," Harvey said. As the pounding continued, Harvey, who was traveling with his wife and 11-month-old son, says he and the other passengers received no help or direction from the Southwest crew.
"(A flight attendant) said there's no policy, there's no procedure. We were counting on the passengers to get involved here," he said.
Hardage said, "We had a lot of children on that particular flight ad unaccompanied minors so we certainly needed the passenger's help."
FBI agents said they want to interview Harvey, who contacted an Edmonton newspaper after reading about the autopsy results. The FBI said it had already interviewed most of the other passengers.
As to why Burton became violent in the first place, Spence said rumors indicated "that the flight attendants were rude to him and that what Jonathan was doing was to try to reach somebody in the plane who was in control and he could talk to, that he was disgruntled, and then it went bad."
Jonathan's mother, Janet Burton, interviewed by CBS News Early Show Co-Anchor Jane Clayson, said, "Jonathan was a very kind, compassionate, wonderful personality."
Asked if she can understand the fears of the passengers who say they saw her son storming the cockpit, Mrs. Burton said she's not sure her son did behave that way.
"I don't know what happened up there," says Burton, who drove her son to the airport on the day he died. "If people were afraid, I appreciate that. But my son is not restrained. He's dead."
CBS Worldwide Inc. All Rights Reserved. This material may not be published, broadcast, rewritten, or redistributed. The Associated Press contributed to this report
Thanks for reading CBS NEWS.
Create your free account or log in
for more features.