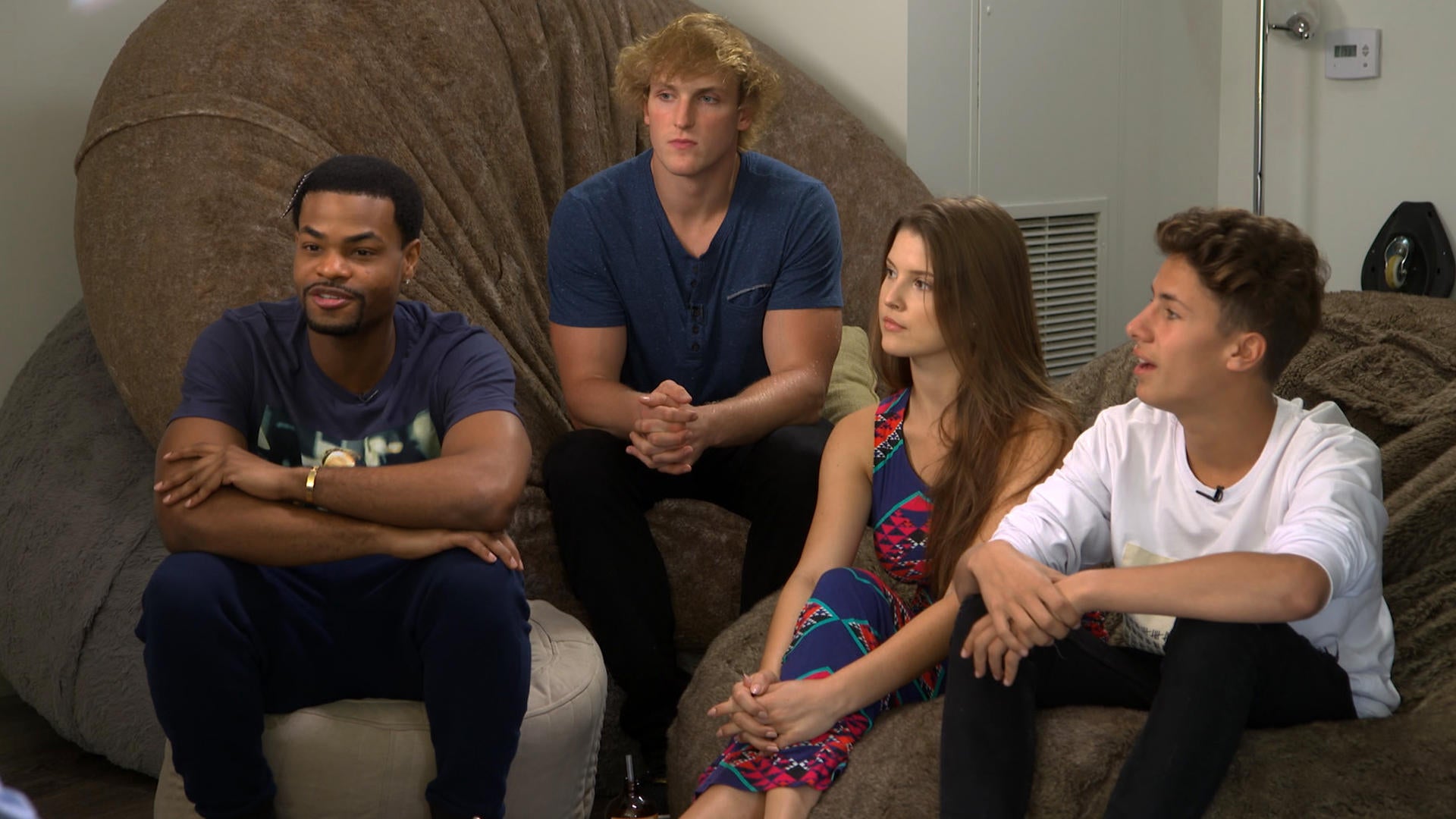 Social media influencers turn followers into dollars
Andrew Bachelor. Amanda Cerny. Logan Paul.
If you know these names, you're likely a millennial. If you don't, here's what you should know: They are "social media influencers" — attractive, young performers who have gained millions of fans on Internet platforms like YouTube, Snapchat and Instagram.
As correspondent Bill Whittaker reports on this week's 60 Minutes, they are now translating their followers into dollars. Major advertising brands are paying social media influencers millions to persuade their audience what to buy. The influencers have turned what once was a hobby into a multibillion-dollar industry, reports Whittaker.

Paul Cazers is a digital talent agent with Creative Artists Agency, one of the top talent firms in Hollywood. He represents a number of leading influencers, including Logan Paul.
"They're the new rock stars with a bigger audience than old Hollywood ever had a chance to access," Cazers tells 60 Minutes. "If you take someone like Logan, he's got over five billion video views across all his platforms. I mean, it's a staggering number."
Their audience might be bigger than old Hollywood, but their address is pure Tinseltown. In the clip above, several social media stars live at one of the most famous intersections in town—Hollywood and Vine. A single apartment complex is home to Cerny, Paul, and Bachelor, known online as "King Bach." One of Latin America's top social media influencers, known as "Juanpa," also lives there when he's in the U.S.
60 Minutes visited the apartment complex, and the young stars sat down with Whittaker to talk about their work. Living in close proximity, they said, makes it easy to star in each other's videos and work as collaborators rather than competitors.
"It's different from traditional [media], like Fox and NBC," Bachelor says, "They have to compete because if more people are watching Fox, then NBC is just going to [decline]. But us, we can all bring each other up."
Bachelor now has a social media following of 37 million. He says he's attracting 30 to 40 thousand new followers a day.
And he makes it looks easy. On the day 60 Minutes visited him, Bachelor shot a video with his friends. The 60 Minutes crew filmed him with multiple broadcast-quality cameras and boom mics, while Bachelor shot his own video with two cell phones.
In the clip above, correspondent Bill Whittaker watches Bachelor make one of his videos. It took only 35 minutes to create, from conception to "that's a wrap."
Production costs may be low, but the world of social media advertising sure does pay. According to Captiv8, a company that monitors online advertising, influencers with 7 million followers -- just a quarter of Bach's -- can charge up to $300,000 for a YouTube video or more than $100,000 for an Instagram post.
In the clip above, Bachelor tells Whittaker he has made enough money to retire. Logan Paul says he's worth somewhere between $1.5 and $2 million.
Vine star Cameron Dallas, however, is reluctant to divulge how much he makes. In the clip above, Whittaker asks him for a "ballpark" estimate of his earnings. Dallas responds with a cheeky deflection.
"I'm really bad at baseball."
Thanks for reading CBS NEWS.
Create your free account or log in
for more features.