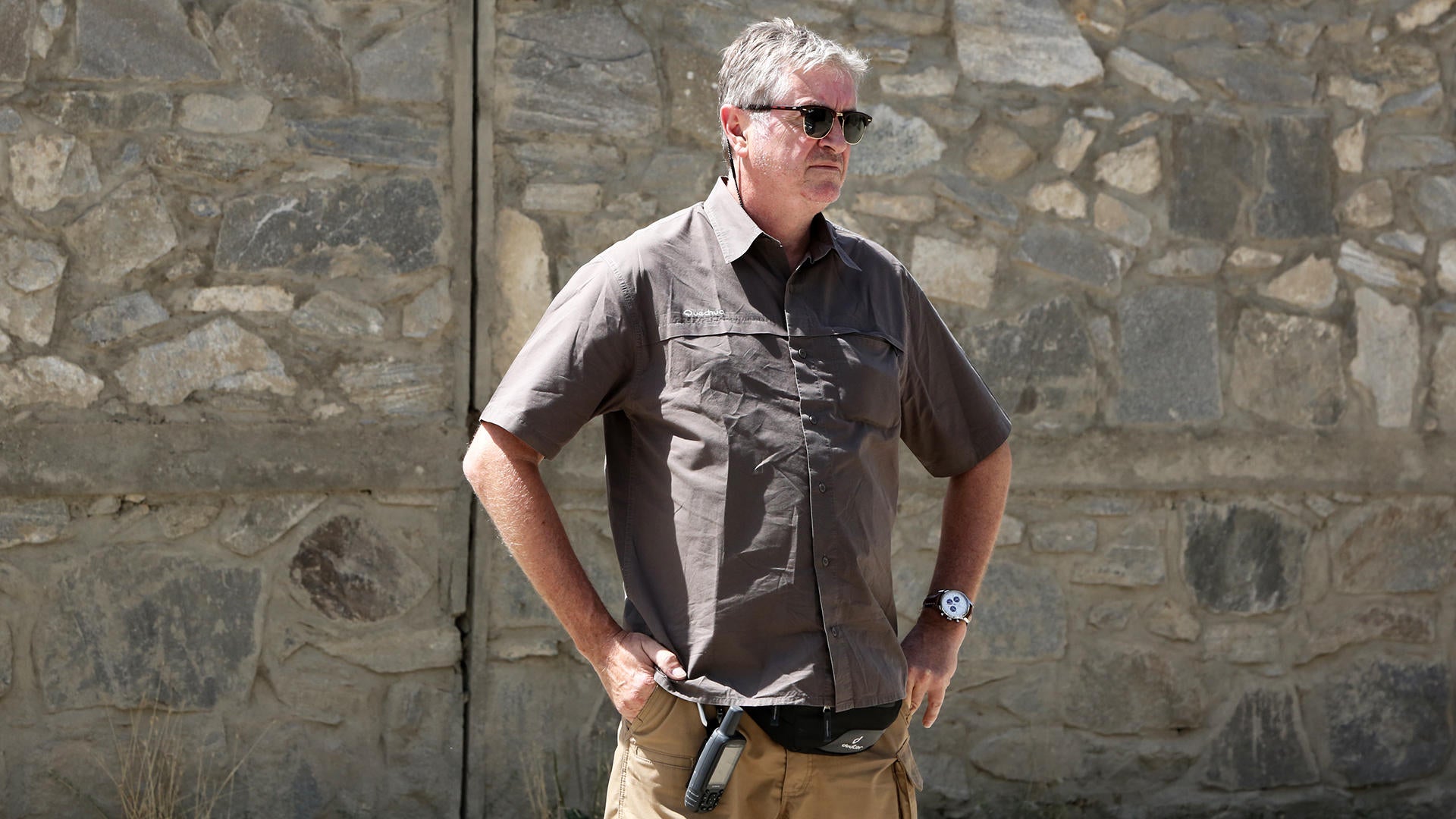 Why Richard Butler goes to war
Reporter Richard Butler is no stranger to war. He's been in conflict zones around the world, and in 2008 survived months in captivity as a hostage in Iraq.
Car bombs, however, were one weapon of war that Butler hadn't yet encountered, but last week, while on assignment with Lara Logan in Mosul, Iraq, that changed. In two separate blasts, Butler saw up close how dangerous and deadly it can be when ISIS forces go on suicide missions using car bombs.
"It's intense," Butler tells Logan in the clip above. "It's unlike any other experience that I've had in covering wars."
"You can have a close call with an RPG. You can have a close call with a mortar round. But you don't get to survive too many close calls with a car bomber." 60 Minutes journalist Richard Butler
The 60 Minutes team – in Mosul to cover Iraqi forces' efforts to retake that city — experienced the impact of a car bomb not long after they arrived at an Iraqi military forward base in the eastern part of the city. An ISIS suicide bomber detonated a blast in front of the building, blowing out the window in the room where Logan, Butler and others were standing.
The next evening, Butler experienced another car bomb blast — and had an even narrower escape.
Butler was embedded with Iraqi commander Major Salam Hussein as the major tried to set up a command post in a neighborhood that Iraqi forces had recently retaken. A car bomb exploded just outside the courtyard where Butler was standing, killing four of the Iraqi troops with whom he'd been traveling.
A warning, the images of the aftermath of that bombing are graphic.
Speaking with Lara Logan about the experience, Butler says that unlike most other weapons, car bombs have a unique and grim ability to obliterate everything in their path. "You can have a close call with an RPG," Butler says. "You can have a close call with a mortar round. But you don't get to survive too many close calls with a car bomber."
The explosion wasn't Butler's only close call in Iraq. In 2008, he was working on a 60 Minutes story about a different war and a different enemy, but the threat of death was the same.
Butler was in Basra, then the most dangerous city in Iraq, when one night, a group of Iran-backed Shiite militiamen kidnapped him and his translator from their hotel room.
"My interpreter said, 'You know, they're going to shoot us,' and I thought he was probably right," Butler tells Logan in the 60 Minutes piece above.
"Did you think at that point this could be it, I might die?" Logan asks.
"Yeah," Butler says. "At that time, I actually thought that was probably going to be the outcome."
Instead, the militia held Butler hostage for two months. They moved him at least six times and usually kept him hooded, shackled, and underfed. American air strikes eventually forced the militia to call for a cease-fire, allowing Iraqi soldiers to free him.
Butler says the experience of being kidnapped and held hostage changed the way he works today, and it may be the reason the rest of the 60 Minutes team wasn't with him when he embedded with Major Salam in Mosul.
In 2013, Overtime editor Ann Silvio interviewed Butler and asked him about the kidnapping's impact on him.
"I'm a lot more cautious before I'm happy for the team to come in," he says in the clip above.
"You have to feel the situation on the ground and be able to make an assessment," he explains. "You can never be 100% sure of anything. And the only metric you can measure is failure."
Butler tells Overtime that he has a different risk assessment for himself than he does for others.
"There are places I wouldn't even contemplate taking the team and Lara [Logan]," he says. "I'd go myself and do it, but no, I wouldn't take the team."
Kidnapped. Held hostage. Under sniper fire. Just feet away from a suicidal explosion.
Why does Butler keep going back? Overtime asked him that question in 2013. "Because I'm selfish," he says in the clip above. "There is something very special about the people you meet in these places."
Butler says the generosity of people in disaster areas and war zones drives him to return, as does his own curiosity.
"I like seeing what's around the corner," he says. "I don't like taking other people's word for what's going on over that hill."
Thanks for reading CBS NEWS.
Create your free account or log in
for more features.