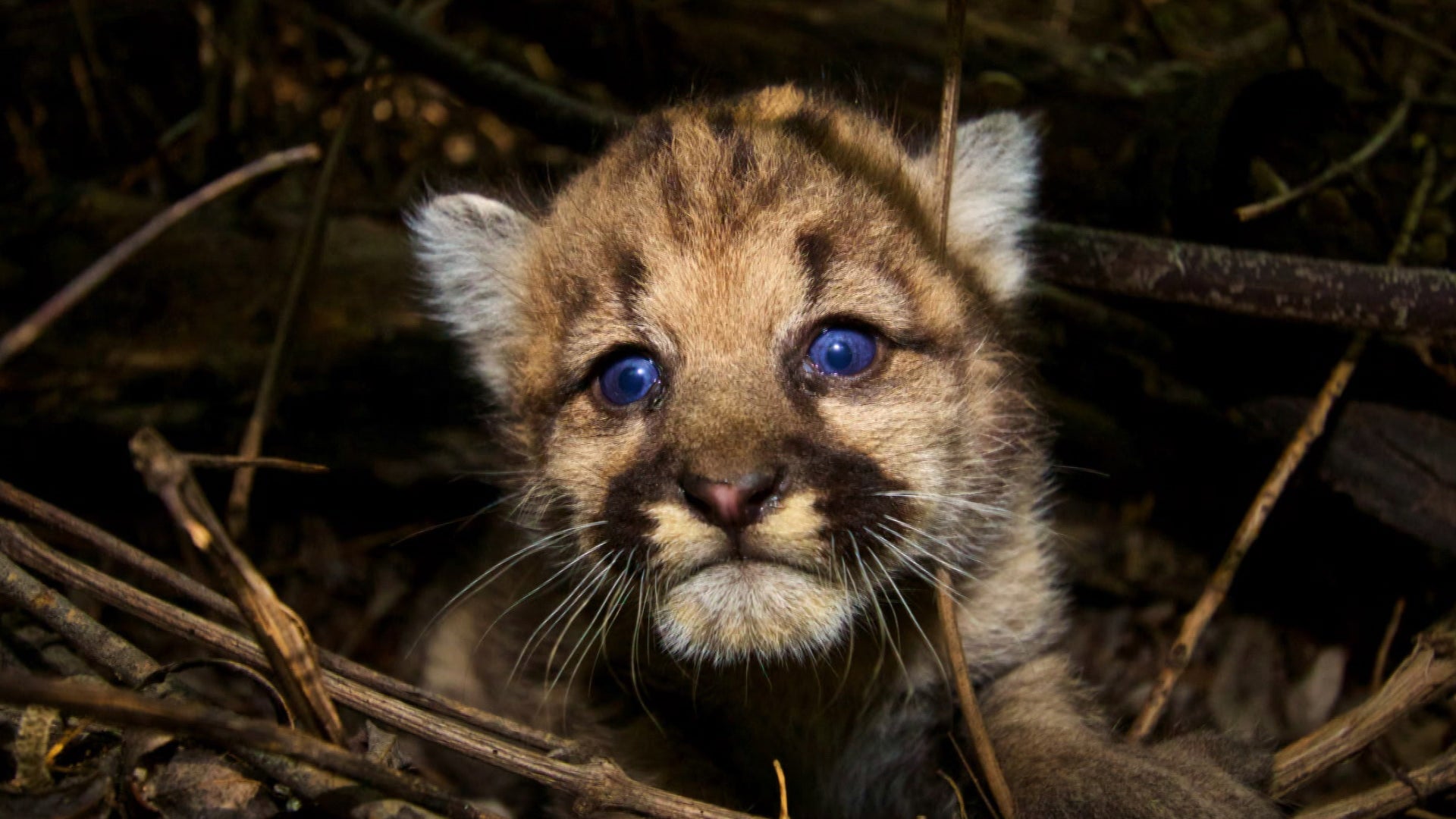 Meet the mountain lions of Los Angeles
The big cats -- well over 100 lbs. -- are called pumas, cougars or mountain lions. But they are also being called neighbors by some residents of Los Angeles, who are discovering them in their backyards or even their crawlspaces. Bill Whitaker goes on safari in the Los Angeles Hills to report on Park Service biologists as they monitor the mountain lion population, including the tagging of a kitten. His story will appear on the next edition of 60 Minutes, Sunday, Jan. 17 at 8 p.m. ET and 7 p.m. PT.
Paula and Jason Archinaco bought a home in the Los Angeles hills with a commanding view of downtown. One day a workman doing some wiring under the house was frightened by a neighbor they knew nothing about. "[The workman] comes into my house terrified and he said, 'Bro, you have a mountain lion in your house, bro,'" recalls Jason. When the couple went to look, remembers Paula, "he was just laying there trying to snooze...we woke him from a nap. How dare we interrupt his beauty rest."
The mountain lions are living in many parts of Southern California. The population in the Los Angeles area is monitored by Park Service biologists like Jeff Sikich. He says the cats do a good job of staying out of the spotlight. "These animals do their best to stay...elusive...even us researcher, who follow them almost daily, we hardly ever see them."
But they are there, spotted occasionally by homeowners and captured on trail cameras. Seth Riley, another Park Service biologist, says, "We haven't -knock on wood - had any major conflicts with him and people," he says, referring to a lion called P22, which wears a GPS tracking collar. "It shows that even a large carnivore like a mountain lion can live right among people for many years."
Whitaker reports on the work the biologists are doing to learn more about the suburban population of mountain lions, which is essentially trapped in the area, hemmed in by the famous freeways of Los Angeles. 60 Minutes was there when Sikich found and tagged a female mountain lion kitten.
Thanks for reading CBS NEWS.
Create your free account or log in
for more features.