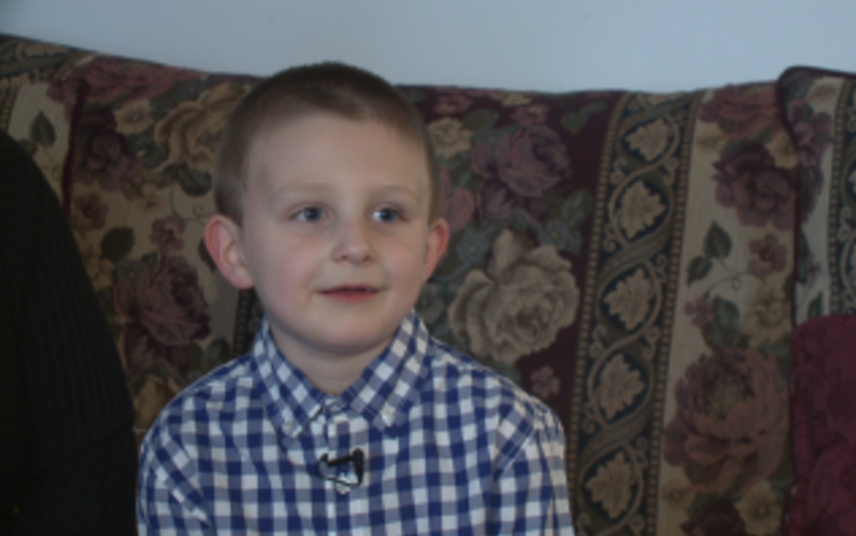 Persistent 6-year-old boy sees man lying in parking lot, saves his life
Six-year-old Karter Thorpe was sitting in the back seat as his grandma, who he calls "Mimi," drove through a Lowe's parking lot in Franklin, Virginia, in search of a space when he saw something unsettling: a man lying on the ground, seemingly lifeless.
The man, who was sprawled across the pavement next to a truck, started to twitch — and that's when Thorpe yelled at his grandma, Carolyn Cook, to turn around.
Cook thought her grandson, who she says has an "active imagination," was just exaggerating. She kept on driving, but Thorpe wouldn't let it go.
"No, you have to stop! He's hurt, he's hurt. You have to go back!" he screamed.
"I said that a few times and then she turned around to show me I was wrong," Thorpe told CBS affiliate WTKR in Virginia.
As Cook made a U-turn to prove the supposed man he saw was just fine, she saw a pair of feet peeking out behind a truck. Sure enough, a man was, as Thorpe said, lying on the ground.
"He was gasping for air," described Cook, who stopped her car in the middle of the aisle to run to his aid.
She pulled out her cellphone and dialed 911. Luckily, another passerby stopped and performed CPR until an ambulance arrived and transported the man to a nearby hospital.
Cook never got the man's name, so she wasn't sure what happened to him — until his family reached out to her on Facebook this week, one week after the terrifying incident.
The man's family, who wished to remain anonymous, told her he suffered a massive heart attack and he would have died if it weren't for Thorpe's quick response, reports WTKR.
"I still get weepy. I`m just thankful. Thankful that God put me in that parking lot when he did," said Cook. "[Karter] would not take no for answer, he was determined and I'm glad he was."
She isn't the only one.
The man's family said Thorpe is their "little angel."
Thanks for reading CBS NEWS.
Create your free account or log in
for more features.