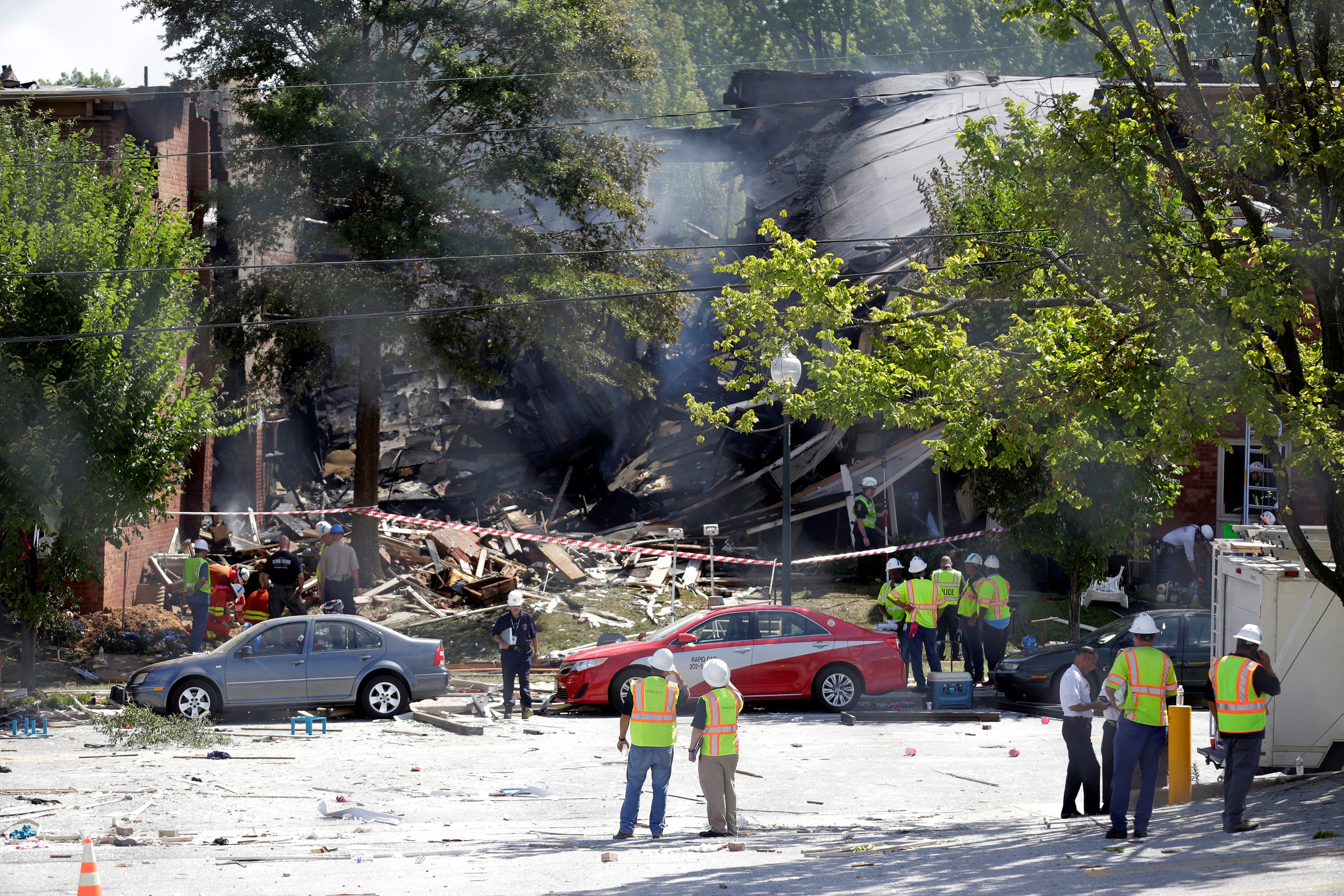 6 bodies found, 7 unaccounted for after Md. apartment explosion
SILVER SPRING, Md. - The death toll has risen as searchers sift through the rubble from an explosion at a Maryland apartment building.
Montgomery County Police said Monday that a sixth body has been found in the debris of the Flower Branch apartments in Silver Spring.
An explosion at the four-story building Wednesday night shook buildings more than a mile away. More than 30 people were injured, including three firefighters.
Still, there was good news. Police said a 55-year-old man who had been unaccounted for, Oscar Ochoa, was located and is unharmed. T
hat reduces the number of missing from eight to seven. Their ages range from three to 66.
Two bodies were recovered Thursday and another one was found Friday. The victims have been transported to the office of the chief medical examiner in Baltimore and haven't been identified.
Seven people remain unaccounted for, including two children, the Montgomery County Police Department said. Police say they believe the first four bodies that have been found among the eight unaccounted-for people.
CBS Baltimore reports those still missing are Saeda Ibrahim, 41; Augusto Jimenez, 62; Maria Auxiliadorai Castellon-Martinez, 53; Asseged Mekonen, 34; Deibi "David" Samir Lainez Morales, 8; Fernando Josue Hernandez Orellana, 3 and Saul Paniagua, 65.
Police said earlier Sunday that the first four bodies that had been recovered were among the eight unaccounted people. They did not immediately address Sunday evening whether the fifth body found is among that number.
More than 100 local and federal officials were on scene Sunday battling dangerously high temperatures to search for the missing and gather evidence to determine the cause of the explosion, said Pete Piringer, spokesman for Montgomery County Fire & Rescue Service. Officials urged the public to be patient as the heat and concerns about the structure collapsing have slowed their efforts.
"We would like to do this more quickly. We just simply can't. It's too dangerous," Dave Steckel, the county's acting fire chief, told reporters Sunday. "We have to be very careful and methodical with what we do so we don't make this tragedy worse than it already is," he said.
The cause of the explosion remains under investigation, officials said. Residents reported smelling gas prior to the explosion, and officials responded to calls for a potential gas leak at the complex last month.
The Montgomery County Police Department said those people are believed to be in one of the apartment buildings at the time of the explosion. The department said detectives haven't been able to confirm that Ochoa was in the building at the time of the fire.
Authorities are urging anyone with information on the whereabouts of those missing to contact law enforcement.
Thanks for reading CBS NEWS.
Create your free account or log in
for more features.