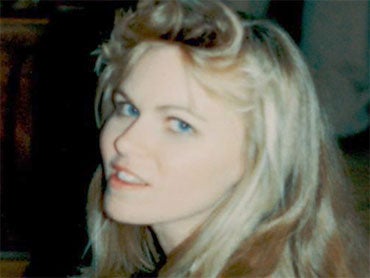 48 Hours Mystery: Lies and Whispers
For nearly a decade, Attorney Sherman Powell's faith in the innocence of accused murderer Daniel Wade Moore has never wavered.
"If I had had any idea that he did this horrible crime, I wouldn't represent him. It's just that simple," Powell told "48 Hours Mystery" correspondent Erin Moriarty.
"I've talked to a lot of defendants," Powell continued, "but after sitting there nose-to-nose with him… there was no doubt in my mind that he was telling the truth that he did not do it. He knew nothing whatsoever about it."
Authorities see it differently; they say that Moore killed Karen Tipton, a wife and mother from Decatur, Ala.
"We're not talking about a few years of my life. We're talking about my entire life - my right to breathe. They can't do this," said Daniel Wade Moore.
Moore has always said he wanted his day in court. And he got it.
"I didn't do it. I was nowhere near that house that day when that woman was murdered," he told Moriarty.
In fact, Moore received more days in court than he'd care to count.
"Time and again you get a little bit of hope only to have the carpet jerked right out from under you," he explained. "You can only take that so many times before you learn to quit hoping."
No one would blame Moore for giving up hope - especially after his first capital murder trial in 2002, when he was found guilty.
"My jaw hit the floor. It was just unbelievable," he said of hearing the verdict. "I mean it was just - I was in shock."
Moore wasn't the only one. Presiding Judge Glenn Thompson, who read over the jury's verdict moments before it was revealed in open court, could not believe his eyes.
"A former law partner saw my reaction. He said he saw the blood drain out of my face. He said I just turned white from the top down when I saw the verdicts," Thompson told Moriarty. "I was that surprised."
When asked why, the judge explained, "I didn't think the state had proven it… too many unanswered questions… it never got to a point of beyond a reasonable doubt."
Given Judge Thompson's reservations - "It didn't matter what I thought. The jury said he did it" - what he did next could be considered shocking.
When it came to Moore's sentencing, Thompson said he was required by law to consider the severity of the crime: Karen Tipton had been stabbed 28 times and her throat was cut.
"It was the most heinous crime that I think has been committed in this county ever," Thompson said. "No one deserves for their loved one to be butchered like that."
In accordance with the law, the judge imposed the maximum penalty: death.
"Death was the appropriate sentence," Thompson explained.
It's highly unusual for a judge to speak publicly about a case, but Judge Thompson granted "48 Hours" this interview.
"It's not that I wanted to sentence him to death, but I did."
But that guilty verdict was set aside and the state tried Moore again and then, yet again.
"I've seen maybe a fraction of one percent of cases end up lasting this long or having three trials. It's just really unheard of," said Powell.
How does a man get tried three times for the same murder? We'll explain, but first we need to go back to the afternoon of March 12, 1999.
Doctor David Tipton, a psychiatrist, was married to Karen, who was a 39-year-old housewife.
"She was in the prime of her life," Tipton said. "She was prettier than she'd ever been in her life."
Tipton, who was also 39, said he came home from work earlier than usual that day to go to the theatre. When he walked from the garage into the house, he noticed the deadbolt on the door was not locked. Tipton went into the foyer to hang up his coat.
"I still think Karen's upstairs. This is a big house," he explained. "I did call for her… She should have been there with the children. At that point saw a drop of blood. One small drop of blood on the foyer, on the tile. The next thing I saw was more blood in the foyer, toward the door. And I walked up the stairs and was the most surprised person on the face of the earth to get to the top and find a dead body there that looked somewhat like Karen."
Karen's nude body was lying at the top of the stairs.
Tipton called 911: My name is David Tipton. I'm at 2330 Chapel Hill Road and my wife has been killed. There's blood everywhere and I'm really concerned about my children.
Investigators began searching for clues as officers tracked down the Tipton children, who were still at school where they had never been picked up.
"The worst day of my life was about a week after the murder," Tipton explained. "And that was when Catherine, then 3 years old, asked me when Mommy was coming back from heaven. That was the worst single moment that I could ever imagine, because that was a beautiful, innocent little child who had been told that her Mommy had gone to heaven, and a week later she was wanting to know when she came back."
The crime scene was puzzling. Tipton reported that Karen's purse and some jewelry were missing, but her diamond ring was still on her finger.
At the time of the murder, which he described as "a shockingly brutal homicide," Ken Collier was chief of investigations for the Decatur Police Department; today, he is police chief.
Chief Collier said there was no evidence of forced entry at the Tipton home.
"In a case where a woman is found in her own home, murdered in the middle of the day, who is usually the first suspect? Who do you look at first?" Moriarty asked Collier.
"You'd start, normally, with either the husband or wife," he replied.
"Even from the beginning, I realized that I had to be a suspect. Because, I was the first on the scene and the husband. I knew that," said Tipton.
Police believed Karen was murdered sometime between 1 p.m. - after a phone call to a friend - and 2:30 p.m., when she usually picked up the kids from school. Dr. Tipton's office manager told police that he left his office in neighboring Huntsville at 3:30 p.m.
"He had an alibi that we were able, at least that same day, to partially substantiate," said Collier.
It was enough for police to allow Dr. Tipton - the natural suspect by his own admission - to go back into his home the night of the murder.
"But if they let him back in the house, the crime scene, they didn't consider him a suspect who might try to destroy any kind of evidence?" Moriarty asked Collier.
"Well, I can't get into their heads, but that's a reasonable statement," he replied. Collier said Tipton didn't have any injuries or anything to indicate to officers that he had just been involved in a brutal murder.
Police needed some answers. There was no murder weapon or fingerprints found at the scene. But there was pressure to make an arrest.
"High profile. Rich doctor's wife. Beautiful lady. Brutally slain. Don't you think there was a little bit of pressure on the police department? I think there was a lot of pressure on them. They had to have something," said Powell.
Cops got nowhere for a month until suddenly they got a lucky break. Moore's Uncle Sparky went to police and told them that Daniel had said something alarming.
"He said, 'You know the Tipton murder? The doctor's wife that was murdered on Chapel Hill road?' And I said, 'Yeah.' And he says, 'Well, I was there.'"Back in 1999, even Daniel Wade Moore thought of himself as a drug-addicted loser.
"I'd been on drugs for awhile. I'd pretty much just given up on life," he said, telling Erin Moriarty he was using "crack cocaine and marijuana."
Desperate for money, he brazenly snatched a gold chain in full view of a store clerk who called police. The chase was on and Moore wound up crashing his pick-up truck.
He was arrested and taken to jail, but as soon as he got bailed out, Moore continued to binge on drugs. His uncle, Sparky Moore, tried to help, but Daniel pushed him away.
"I think he would have said anything to do the drugs, to be on his own so he could do the drugs," said Sparky Moore.
Anything - including telling his uncle that he was involved with the murder of Karen Tipton.
"And I said, 'Are you telling me that you killed Miss Tipton?' And he said, 'No, no. I couldn't kill anybody. But I was there when she was killed.'"
Defense attorney Sherman Powell said Moore's confession was pure fiction.
"What he told his uncle was something you could have read in the local media," Powell said. What he said, basically, was 'We broke in the house. I was upstairs. They killed her downstairs.' Nobody broke into the house. She was not killed downstairs. And that - that just wasn't true."
"Why would you basically confess - put yourself into a situation that you say you had nothing to do with?" Moriarty asked Moore.
"Well I wanted to get my grandfather and my uncle to leave me alone," he replied.
But if Moore thought that story was going to bring him peace and quiet, he was mistaken. His uncle went to the police and told them what he had said.
"That was a significant statement to us," Decatur Police Chief Ken Collier said. "If you got a guy saying, 'I was there,' then you're gonna focus on that until you find out what you can."
According to Collier, Daniel Moore was in town at the approximate time of the murder and had no alibi. Police brought him in for questioning and the moment Moore was left alone in the interrogation room, he began stabbing himself with a penknife.
Moore told Moriarty he was trying to kill himself.
"They started telling me how my family was such good people and it was just a shame that I wasn't nothing but a junkie," Moore explained. "He walked out of the room and I just said, 'That's it,' took out a knife out of my pocket and I just closed my eyes."
"Somebody could look and say you're using a knife, Karen Tipton was stabbed. You're trying to kill yourself. That could sound like a guilty man," Moriarty remarked to Moore.
"I understand that," he replied.
Police saw the stabbing incident as confirmation of Moore's guilt. And that was even before investigators discovered a link between Moore and the Tiptons.
Moore had worked for a security company that installed the alarm system at the Tipton house. David Tipton speculated Karen may have allowed Moore in because she recognized him.
"He came and knocked on the door and said, 'Hello, I work for the alarm company,'" Tipton said. "He had been there just a few months before. He lied his way in the house."
Tipton said the attack continued upstairs in the bedroom, where police found Karen's clothing on the floor and blood on the bed.
Watch 3D Tour of the Crime Scene
"I think that it's very likely that after that prolonged period of sexual and physical torture, she managed to actually escape from that and got to the top of the stairs - before she was finally killed there…somewhere in the range of 28 stab wounds. Probably last thing cut was her throat," Tipton said.
To David Tipton, it is an open-and-shut case of a drug addict killing for money.
"Daniel Wade Moore confessed to involvement," he continued. "Daniel Wade Moore is an absolutely, 100 percent profiled match for somebody who would do a crime just like this."
Except for that one-time admission to his Uncle Sparky, Moore insisted he had nothing to do with Karen Tipton's murder. The physical evidence seems to back him up.
Daniel said his fingerprints weren't found in or around the home, and that none of Karen's blood or other hairs and fibers were found on him or his clothing.
Two hairs were found at the scene, but they were in poor condition. It's possible, but not definitive, that they belonged to Daniel Moore.
"It rules out 99.8 percent of the population, leaving two tenths of one percent and he's in that two tenths," Tipton told Moriarty.
"But there are hundreds of other people who are in that group too - he's not the only person," remarked Moriarty.
"He's the only person in that group who had the means, motive and opportunity to do the crime," said Tipton.
Sherman Powell, a cagey third-generation country lawyer, pointed the finger of guilt directly at Dr. David Tipton.
"This was not something that a burglar, robber, rapist or anybody does. Not even a contract killer does it," Powell said. "This was a crime of passion. Period."
"If Dr. Tipton says that this was a happy marriage, they were both very happy, both faithful to each other. Is he telling the truth?" Moriarty asked.
"That's what he testified to," Powell replied. "From the evidence I've seen, I would just, in my opinion, say it was a very open marriage."
Even David Tipton was aware of the rumors going around town. During that first trial, Tipton admitted that just weeks before the murder, his best friend, Mike Ezell, had e-mailed Karen suggesting they swap spouses.
"I was offended by that. I was offended not only by Mike, but by Karen as well," Tipton said. "That she had carried on a silly conversation with a friend of mine."
On the day she died, Karen had been using that computer and may have discovered a collection of pornography.
"The majority of the stuff in there was gay men interacting, and I have never seen a lady yet that would sit down and look at that kind of stuff," said Powell.
Powell speculated that Karen discovered the porn and confronted her husband, sparking the fatal fight.
"So you think David Tipton is the one who's responsible for his wife's death?" asked Moriarty.
"That's what my evaluation of the evidence tells me, is yes," Powell replied. "Now, if that hurts somebody else's feelings, I'm sorry. That's just the way it is."
"Am I capable of killing somebody? Yup," Tipton told Moriarty. "Am I capable of killing a loved one? No. Am I capable of torturing my wife to death? That's crazy."
"It's easier for people to think of me being a killer than it is for Daniel Moore to be a killer," Tipton continued. "It scares people to think that some stranger off the street could show up in your house and the next minute you're in a torture chamber, but in the end, you really need to look at the evidence."
Judge Glenn Thompson looked at the evidence and found it inconclusive.
"There is circumstantial evidence that indicates that Dr. Tipton had an opportunity and a motive to do it, but I'm not accusing him," Judge Thompson explained. "The circumstantial evidence is no stronger than the circumstantial evidence against Daniel. I don't know who did it. It could be an entirely different party. I do not have a clue who did it."
At the end of the first trial, Moore's uncle was hopeful… until he saw the jury file in with the verdict. "They just came in, you know, one of them was crying and I pretty much knew when I saw that that it was going to be something bad."
Daniel Moore was found guilty of capital murder. On Jan. 23, 2003, he was sentenced to die by lethal injection. He might still be on death row if not for a discovery that saved his life and rocked Decatur.
"Even in polite Southern society, a liar is a liar is a liar," said Judge Thompson.
"They lied?" Moriarty asked Powell.
"They lied."In February 2003, Daniel Wade Moore became the newest inmate on Alabama's death row.
"I was 250 feet from the execution chamber… locked in a 5-foot by 9-foot cell," said Moore.
Defense attorney Sherman Powell immediately began working on Moore's appeal.
"There are things that he's more afraid of than death. I can assure you," Powell said. "[Which is] being accused of something he did not do."
What happened next changed the Moore case forever.
Prosecutors turned over a 245-page report compiled by the FBI on the Tipton murder - an FBI report that prosecutors had repeatedly denied existed.
"It was the most egregious case of prosecutorial misconduct that I have ever been aware of," said Powell.
Judge Glenn Thompson was incensed. He believes Don Valeska, the assistant state attorney general trying the case, had lied to him.
"Well, Mr. Valeska, who was the lead prosecutor for the state, stood in this courtroom and I'll quote him. He said, 'There ain't no such thing as an FBI report,'" Thompson said. "He looked me in the eye and said that. It infuriates me when someone lies to the court."
According to Powell, "They should be indicted for attempted murder and perjury."
No one from the Alabama Attorney General's Office would speak to "48 Hours" about the case, but Valeska has insisted publicly he did not lie and claimed that the FBI information was not a formal report. But whatever it was, that material appeared to help the defense.
"Why would the prosecution - why would the police withhold information from you?" Moriarty asked Moore.
"Because it shows opportunity and motive for someone else," he replied.
The Decatur Police Department had asked the FBI for help. The information collected by the bureau revealed that Karen Tipton had been leading a "secret life" which included "extra marital affairs." The FBI surmised that Karen may have known her killer and recommended that both David Tipton and his best friend, Mike Ezell, be given polygraphs, even though they had been ruled out as suspects by police.
"Is it fair to say that once you had Daniel Moore, there was more evidence building against him? Moriarty asked Police Chief Ken Collier.
"It's fair to say that once we had a viable suspect, we pursed that suspect until we were able to build what we thought was a viable case against him," replied Collier.
"And didn't follow up on those other leads?" Moriarty continued.
"I don't know that they did or didn't. Their focus was on Daniel Wade Moore once he admitted to have been in the house when she was killed."
Powell kept digging and struck pay dirt with a new witness who was not called during Moore's first trial for the simple reason that Powell did not know she existed.
Pam Smith, a Tipton neighbor, said she saw Karen alive near her mailbox at "approximately 3:30, 3:25" the afternoon of her murder. That's after the time police believed Karen had already been killed.
"She was on her way back to her truck," according to Smith, who said she called police days after the murder to tell them what she saw. She said she never heard back from police.
When asked if she thought that maybe her call got lost, Smith told Moriarty, "I think my story didn't fit with their theory."
"In order for the theory to work, she had to die at 1 or 1:30. It wouldn't work if she was alive at 3:30," Judge Thompson said. "I think clearly they knew about that and they said, 'Well, we'll just lose that.'"
"Was that ignored because it didn't fit the ultimate theory that the police department had formed?" Moriarty asked Chief Collier.
"I don't think anything was intentionally ignored," he replied.
"Do you think Pam Smith was mistaken?"
"Yes, I think she was mistaken."
But Judge Thompson found Smith credible and was convinced Moore had been treated unfairly.
"She was there and described her, what she was wearing," Thompson said. "The man had been denied a fair trial. They'd been given every opportunity to prosecute him fairly and they'd squandered that opportunity."
In February 2005, two years after sending Daniel Moore to death row, Thompson made a ruling that shocked everyone. The judge declared that a new trial would subject Moore to "double jeopardy" - being tried twice for the same crime - and instead ordered him released.
"I thought I'd committed political suicide, I really did," Thompson said. "I did it anyway. It was the right thing to do."
By this time, Dr. David Tipton had taken his daughters and moved 700 miles away from Decatur.
"There are hateful people in Decatur who seemingly - their whole life is dedicated to attacking me," Tipton said.
When he heard the news about Daniel Moore's release, he was furious.
"I think that he needs to be dead," Tipton said. "I'm not allowed to kill him. The second best is to have the state to kill him."
He said even his daughters were shaken. "They're afraid that he would come after them, and why not? Everybody should be afraid."
The State of Alabama wanted another crack at Moore and convinced the courts to put him back in jail pending appeal. After four short days of freedom, Moore was sent back to jail while prosecutors tried to undo Judge Thompson's ruling.
"It's like every time when you finally think it's fixing to be over, something else puts it off," said Moore.
It took years, but prosecutors got their way. In February 2008, nine years after Karen Tipton was murdered, Daniel Moore went on trial for the second time.
Don Valeska petitioned to have Judge Thompson removed from the case to avoid the appearance of impropriety. Thompson was replaced by Judge Steven Haddock.
Jurors from the second trial were clearly affected by information contained in the now-infamous FBI report.
When asked "What do you now know about Karen Tipton from that trial?" a male juror told Moriarty, "She had a secret life."
"Whoever killed Mrs. Tipton, according to the experts, it was a love turned to hate relationship," Powell said.
As part of his trial strategy, Powell played up the allegations of extra-marital affairs and the pornography - gay and otherwise - found on the home computer to the dismay of Karen Tipton's husband.
"I'm the pot and porno guy. I'm the multiple affairs. I'm the, you know, wild, crazy, sex-party, sex-swap, wife-swapper, king of the sex-swapping club," Tipton said sarcastically. "All of these things have been said about me."
Tipton testified, as he had in the first trial, but some jurors were not impressed.
"If that was my wife that got murdered I would have another face expression," said the male juror.
"I just didn't feel like I believed him at all," said a female juror.
"I know the truth about me and Karen and I don't need a bunch of rumors and silliness to change that," Tipton told Moriarty. "I know the real stuff."
As the second trial wound down, Sherman Powell smelled victory.
"I thought we had some good evidence," he said. "I thought there certainly existed reasonable doubt.
After six long days, the jury came back into the courtroom.
"We tried very, very hard. And we just couldn't do it," a female juror said outside the courtroom.
Their decision was no decision and Judge Haddock declared a mistrial.
"In Decatur how do people view Daniel Moore?" Moriarty asked the group of jurors. They replied in unison: "Not guilty."
So who do they think killed Karen Tipton?
"Some say Dr. Tipton, some say jealous wife, some say boyfriend. I hear everything," a female juror said,
But co-prosecutor Corey Maze said he has no doubt about who killed Karen Tipton.
"Every piece of evidence shows that Daniel Wade Moore is guilty and for us to give up would be to allow a murderer to go free in this county and we will not let that happen," he said.
Daniel Wade Moore was to stand trial a third time. He was allowed to go home after posting bond, but will this case ever come to an end?
When asked if Daniel Moore would be convicted in a third trial, a juror from he second trial said, "I don't think you're gonna get 12 people who say he's guilty."
But the state is going to try. Eight years after taking on Daniel Wade Moore's case, Sherman Powell is preparing yet again for trial; the third one. Once again, Moore faces the death penalty in the murder of Karen Tipton. And once again, Powell will do battle with Assistant State Attorney General Don Valeska.
Powell can hardly believe it. "Any law firm in Alabama that sent an attorney somehow to try a case and they were devious with the court and it was adjudicated, they would never go back," he said.
More disturbing is that Powell still believes he's missing evidence. "I will never have all the evidence I'm entitled to. That is a fact. I know it. I know it."
One of Powell's chief concerns has always been the Tipton home computer. For eight years, he's been trying to find out if there's any evidence on it.
"The court was told on numerous occasions that there was no copy of the hard drive," said Daniel's mother, Virginia Byrd.
Unbelievably, just 72 hours before trial, the FBI produced the information.
And as it turns out, it's what's missing from the home computer that is critical: someone with access to the Tipton home deleted files from the computer after Karen's death, but before it was turned over to police.
"How do you react to something like that? Suddenly having more evidence come to light at Daniel's third trial?" Moriarty asked Byrd.
"All we ever wanted was the truth," she said. "We'll never get it."
Despite her frustration, Byrd hoped with all her heart that her son would be found not guilty this time around. In the year that he'd been out on bond, Moore had been living on his own, working at a local electric company and enjoyed the support of his community.
"People would come up and hug him and shake his hand and tell him they were pulling for him, and praying for him - hundreds and hundreds of people who've come and told him how much they hope that it'll all be over soon," said Byrd.
Moore, 34 at the time of his third trial, spent almost a third of his life in limbo over these charges.
"How do you cope with that? How does he cope with that?" asked Moriarty.
"What are the alternatives? You don't really have any choice in the matter," Byrd replied. "It's not supposed to be this way. But you just do the best you can."
It's hard to believe in a town like Decatur, where Karen's murder and Daniel's trials have been big news, but the jurors on Moore's third trial said they knew little about the case.
Prosecutor Don Valeska methodically laid out the State's case against Daniel Moore: the two hairs found inside the Tipton house, Moore's "confession" that he was there the day of the murder, and his suicide attempt while in police custody.
It sounded damning, but then the defense got its turn. Sherman Powell made good use of the new computer evidence - those curious deletions - to turn suspicion back on Dr. Tipton.
"Were you all concerned about the fact that there were things missing from the home computer?" Moriarty asked a group of jurors from Moore's third trial.
"Yes. That was a big part," a female juror said.
"But isn't it possible that perhaps Dr. Tipton did erase embarrassing things, but still might not have had anything to do with the death of his wife?" asked Moriarty.
"What's more important? Me being embarrassed or my spouse being murdered?" replied the female juror.
Sherman Powell attacked the prosecution's timeline; introducing workmen who were paving a neighbor's driveway the day Karen was killed. They said they saw Dr. Tipton arrive home much earlier than Tipton claimed.
Powell said that is important in the case because Tipton said he didn't get home until 4:30. "So if he was home for an hour-and-a-half before that and he didn't call the police… I think that would be very significant."
And when Dr. Tipton testified, as he did in the two previous trials, the jurors listened carefully.
"When he took the stand, I was surprised, because he spoke with a lot of authority," the female juror said.
"He looks like a little man, but he came up with a big voice. I really don't think he was telling the truth when he was on the stand," said another female juror.
And then, there was the troubling FBI report - the reason Daniel Moore was granted a new trial after being found guilty and sentenced to death.
"It said on there that Karen Tipton had told somebody that she felt like she was gonna meet her demise before she turned 40. And she was 39 years old at that time," noted a male juror.
"She couldn't have anticipated someone like Daniel Moore. That that had to be something that was going on in her life that she knew about?" Moriarty asked the male juror. He replied, "Yeah."
After a month of testimony, it was the jury's turn. They said the first thing they all did was pray.
"We just prayed for guidance," the male juror explained. "And we prayed that we would make the right decision."
The jurors took their time, reviewing every single piece of evidence. Then, after seven long days of deliberation, they had a decision.
"We heard that the jury had a decision," Byrd said. "My heart was pounding…I looked at Daniel, we held our breath."As the 12 jurors returned to the courtroom for the last time, they said it felt like the entire town of Decatur, Ala., is waiting for them to hear the fate of Daniel Wade Moore.
Will they find Moore guilty of the murder of Karen Tipton and send him back to death row? Or will they set him free?
"My heart was pounding," the male juror said. "I felt like I was fixing to get shot, you know?"
"We had two security guards to one person. And that was, you know, 'we need this much security?'" said the female juror.
Three times now, both the Tipton family and Daniel's Moore's mother have gone through the excruciating wait - anxious for the jury to announce its verdict on all five counts of murder combined with robbery, kidnapping and sexual assault.
The jury would have to find Moore not guilty on all five counts.
"And on the first one, we held our breath," Virginia Byrd said. "And on the last one, Daniel looked at me and he just (sigh) and it was over."
Not guilty. It was finally over and Daniel Wade Moore walked out of court a free man.
"It's kinda like what Mr. Powell said.'If this wasn't reasonable doubt, then reasonable doubt doesn't exist,' Moore said."And I'm just glad they found a verdict. It wasn't another hung jury and I'm just glad it's over."
WHNY Coverage of Daniel wade Moores Third trial
For the Tipton family, the saga is far from over. Karen's daughters are now in their teens. If Daniel Wade Moore didn't kill their mother, then who did?
"It goes unsolved. There's not any justice yet," said Judge Glenn Thompson, who had also been living with the Tipton case for a long time now.
"I pray that before the end of my life on this earth, that the killer will be brought to justice and sentenced," Thompson said. "But justice is slow. Certainly it is not justice for Karen Tipton to put an innocent man in jail."
Not everyone thinks Moore is innocent.
"I won't judge this jury. I didn't attend the trial," Police Chief Ken Collier said. "We were confident that we presented enough evidence to convict who we think, and still think, is guilty in this crime. And we're just disappointed that the jury didn't feel the same way."
Also disappointed was Assistant State Attorney General Don Valeska, who won a guilty verdict in the first trial only to have it set aside because he withheld evidence from the defense.
When the trial was over, the prosecutor said publicly that Daniel Wade Moore was the killer and the jury made a mistake. How did jurors react to the prosecutor saying, "You were wrong"?
"Well, they picked us," the other female juror said,
"It wasn't our job to make him guilty," the male juror said. "It was his job."
And so for Daniel's mother, the 10 years of fear she has felt for her son has turned to anger. "I feel like they took ten years of his life, and they can never give that back.
As for Sherman Powell, he's just relieved his long quest fighting on behalf of Daniel Moore is finally over.
The ultimate victim, then, remains Karen Tipton, who can never go home, never watch her children grow up, and whose death now seems destined to remain a mystery.
"You know, for no good reason she died very badly. And the girls have gone a lifetime without their mama," David Tipton said. "The fact that I can see them alive and happy and normal and see parts of Karen in them means that Karen is still here with us; in them, if nowhere else."
Don Valeska remains a prosecutor for the Alabama Attorney General's office. He is chief of the Violent Crimes Division.
Daniel Wade Moore has moved out of Alabama. He is seeking representation to pursue a civil case against the city of Decatur and its police department, claiming he was denied his constitutional rights related to a fair trial.
Produced by Paul LaRosa and Susan Mallie
Thanks for reading CBS NEWS.
Create your free account or log in
for more features.