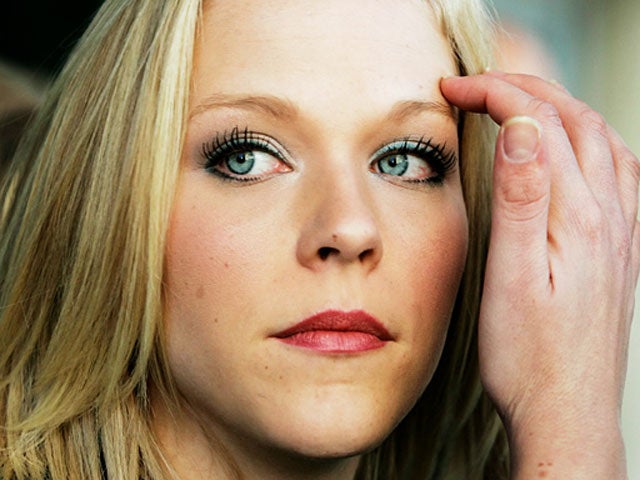 "48 Hours" investigates sex abuse by women teachers
There was a time in our popular culture when teachers who sexually abused students were depicted as grimy, dandruff-on-the-shoulders, less-than-attractive men who didn't seem to fit in.
Today, that image could not be more of date. What has made headlines and astounded many parents in recent years are the number of female teachers - many of them young and attractive - who've been arrested for having sex with male and sometimes female students, sometimes repeatedly.
In Louisiana, two female teachers, Shelley Dufresne, 32, and Rachel Respess, 24, were arrested in September on one count of "carnal knowledge of a juvenile" for allegedly having sex with the same male student. Media reports suggest the male student engaged in a threesome with the teachers and that some of the sex may have been videotaped.
In Maplewood, New Jersey, teacher Nicole Dufault was arrested in September for allegedly having sex in her car and school grounds with five male high school students. Prosecutors say there is video of her performing oral sex on one of the students.
And last July, an English teacher from Norwalk, Connecticut named Danielle Watkins was arrested for allegedly having sex with an 18-year-old male student. It was alleged she threatened to fail him if he did not continue the affair; she was also charged with selling marijuana to a 15 year old male student.
Charol Shakeshaft, a professor of education at Virginia Commonwealth University, conducted the most recent study of teacher-student sexual abuse in 2004, commissioned by the U.S. Department of Education.
The study found that up to seven percent of all middle and high school students were the targets of physical sexual abuse by teachers, coaches and other adults working in the school system. Those statistics put the number of young teens sexually abused by teachers and other school adults in the millions. What's more, if one considers verbal abuse, that figure climbs to 10 percent.
"I thought (before conducting the study) that most of the abuse was done by males to females," Shakeshaft said. "The data supports that but that there was a lot more female abuse than I imagined. One-third of the reported abuse is female to male."
When considering the numbers, one must remember that the preponderance of teachers is female; estimates say the number is 75 percent.
Shakeshaft says that generally male predator teachers tend to be "opportunistic" and in it for the sex, while female predator teachers "think they've found their soul mate. It's almost like they're back in high school and they think they're in love."
The image of the female predator teacher was changed forever in 2004 when Debra Lafave, a middle school teacher and former bikini model, was arrested for having sex with a 14-year-old student. Her lawyer at the time famously argued that Lafave was too good-looking for prison.
"To place Debbie into a Florida state women's penitentiary, to place an attractive young woman in that kind of hellhole, is like putting a piece of raw meat in with the lions," her lawyer, John Fitzgibbons, announced to a Florida court.
The argument worked. Lafave ultimately received probation and house arrest in a plea bargain.
Since Lafave's arrest, there has been a parade of attractive female teachers who've been arrested for having sex with their male students. The idea has entered the popular culture and is even featured in the new novel "Tampa" by Alissa Nutting, which features a female teacher whose goal is to have sex with her male students.
"48 Hours" will explore the issue of female predator teachers and student sexual abuse on Saturday's broadcast, "Kristen's Secret." The program tells the story of former student Kristen Cunnane, who was befriended by her mentor, a trusted middle-school teacher and coach by the name of Julie Correa.
Correa eventually began preying on Kristen sexually the summer before Kristen's freshman year in high school, and the abuse grew into an obsession. Kristen says that eventually Correa would sneak into Kristen's home and hide in her bedroom. The teacher would then force Kristen, who tells her story to CBS Correspondent Tracy Smith, to have sex while Kristen's parents slept down the hall.
Cunnane says she was sexually abused over a three-year period in the 1990s by Correa.
Dave Ring, a Los Angeles lawyer who represents former students abused by their teachers, tells Smith: "An adult female abusing a younger female girl seemed to be a rarity ten, 15, 20 years ago. And now, you see it happening a lot. And that doesn't mean it wasn't happening back then. I just think it wasn't reported back then."
The program will highlight the lasting psychological damage done to victims of teacher sexual abuse, whether the perpetrators are male or female. Cunnane, however, would eventually come forward with the allegations in an attempt to reclaim her life.
As Kristen tells Correspondent Tracy Smith, "It's the scariest thing in the world to have someone you trust and respect and admire, betray you."
Paul LaRosa is a "48 Hours" producer. "Kristen's Secret" airs Saturday at 10 p.m. ET/PT on CBS.
Thanks for reading CBS NEWS.
Create your free account or log in
for more features.