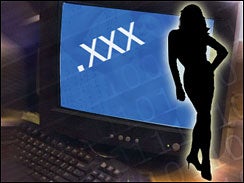 42 senators seek crackdown on adult pornography
Forty-two senators have signed onto a letter to Attorney General Eric Holder calling on him to increase federal prosecutions of adult pornography.
The letter calls on the Department of Justice to "vigorously" enforce federal obscenity laws "against major commercial distributors of hardcore adult pornography." It asks Holder to instruct the FBI and U.S. Attorneys to "work together to combat the growing scourge of obscenity in America."
The senators pointed to a briefing last June where they said experts explained that "today's hardcore pornography is typified by extreme violence against women," adding that "pornography consumption can contribute to sexual harassment and sexual violence."
"Another expert warned that Internet adult pornography normalizes sexual harm to children, while another addressed the growing connection between pornography and sex trafficking," they continued, before pointing to the identification of a pornography addiction disorder.
"We believe it is imperative that the Department, with cooperation by the FBI, investigate and prosecute all major producers and distributors of adult obscenity," they write. "We need your leadership."
The senators add that "adult obscenity is not protected by the First Amendment."
Most of the signatories to the letter, which was sent earlier this week and posted by Politico, were conservative Republicans, though a small group of Democrats - including California's Dianne Feinstein - also signed on.
Sen. Orrin Hatch, who signed the letter, has complained that the Justice Department has focused disproportionately on "fringe" fetish pornography instead of large-scale pornography producers.
As Politico's Josh Gerstein points out, "winning cases against large-scale operators could be complicated since they could argue that their very success demonstrates that their products do not violate community standards."
Thanks for reading CBS NEWS.
Create your free account or log in
for more features.