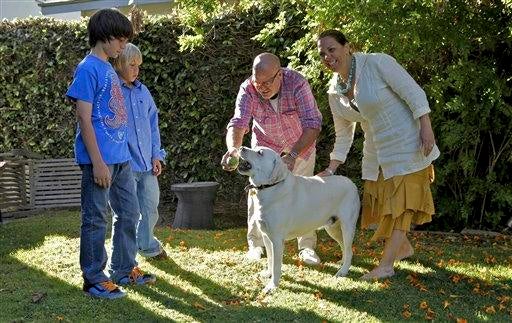 3 Yrs Probation For Courtney Love
Singer Courtney Love pleaded no contest Thursday to an assault charge related to an incident at the home of an ex-boyfriend. Later in the day, she pleaded guilty to a drug count stemming from an earlier break-in at the residence.
In April 2004 Love allegedly found a 32-year-old woman sleeping on a sofa at the man's home, and threw a liquor bottle at the woman and chased her with a flashlight.
Initially charged with felony assault with a deadly weapon, she pleaded no contest Thursday to a reduced assault charge. In the deal with prosecutors, she agreed to anger management counseling, random drug testing and three years' probation.
In 2003, the singer allegedly broke into the former boyfriend's home, and three drug charges were lodged against her.
Love, no stranger to legal hot water, was sentenced last July to 18 months in a rehabilitation program after pleading guilty to a charge for drugs found in her system at the time. Her guilty plea Thursday to a misdemeanor count of possession of a forged prescription disposed of two felony charges for possession of oxycodone and hydrocodone.
Love agreed to a "deferred entry of judgment" in the drug case, said one of her attorneys, Michael Rosenstein. Under the plea bargain, the entire drug case will be dropped in 18 months if she completes a rehabilitation program.
"She's doing this as much for herself as for the courts," Rosenstein said.
Love, 40, made a brief appearance Thursday in Superior Court in the assault case.
The terms of that plea agreement call for her to complete a year in a drug treatment program, perform 100 hours of community service, pay a $1,000 fine and attend three Narcotics Anonymous meetings a week.
Deputy District Attorney Gina Satriano said the assault victim did not suffer any permanent physical injuries.
"Due to the defendant's history with drugs and her anger control issues, we're pleased this sentence addresses extensive drug treatment and anger management counseling," Satriano said in a statement.
Love, former lead singer of the group Hole, is the widow of former Nirvana singer Kurt Cobain.

Thanks for reading CBS NEWS.
Create your free account or log in
for more features.