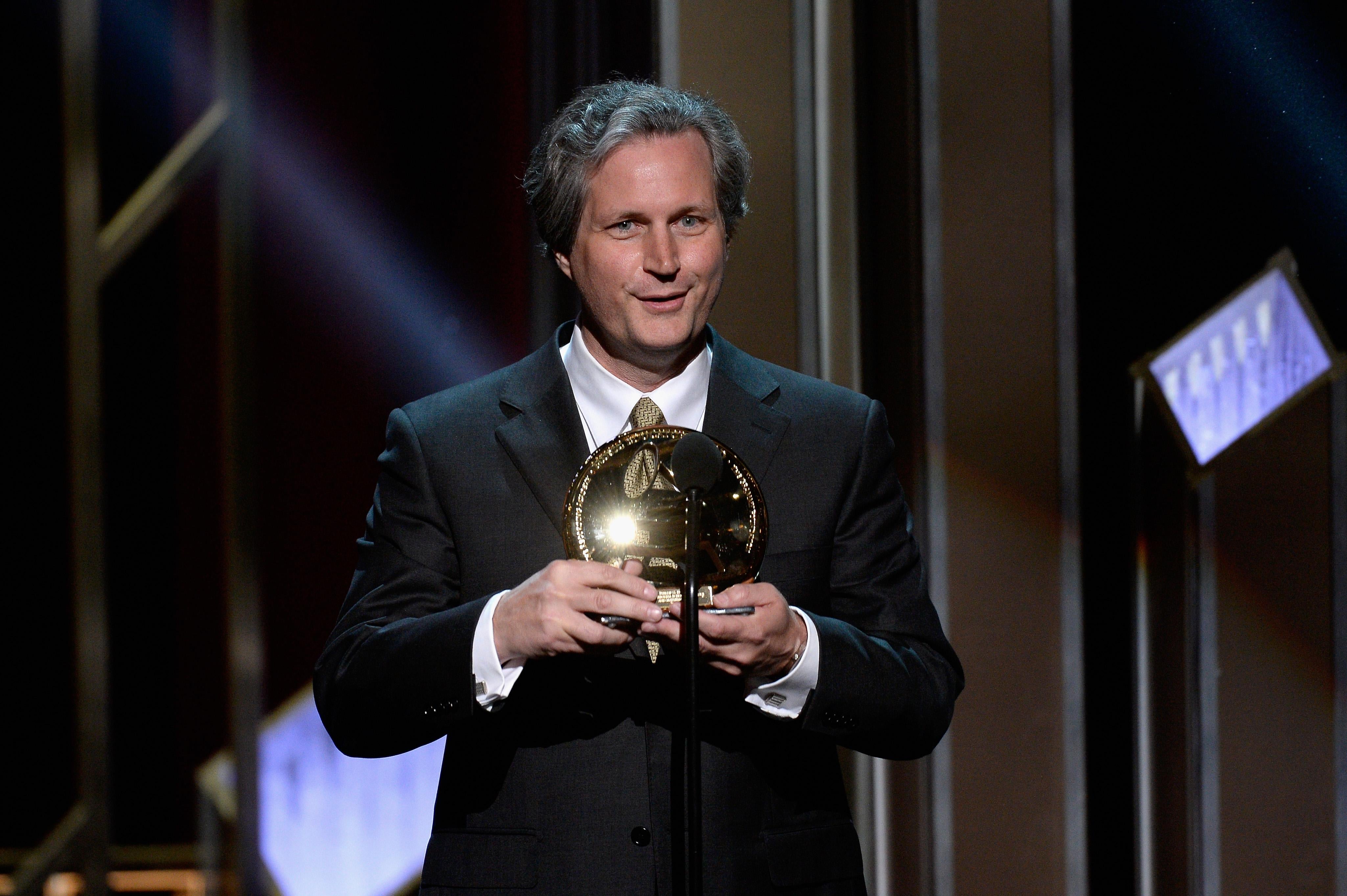 Semifinalists for the 2017 Grammy Music Educator Award revealed
Twenty-five music teachers have been selected for the 2017 Music Educator Award, created by the Recording Academy and Grammy Foundation to recognize "current educators who have made a significant and lasting contribution to the field of music education."
Last year's winner, Phillip Riggs, has displayed his award on his living room mantle, where he can see it every day. It's undeniably made him a celebrity among his students at the North Carolina School of Science and Math in Durham, North Carolina, but it's an honor he shares with all music educators.
"It was very humbling, just knowing how many great music educators there are out there doing real stuff... to think that I was elected really to represent all of us," Riggs said.
Riggs became the third recipient of the award given by the Recording Academy and the Grammy Foundation. Riggs said it has helped him "cast a wider net," opening up opportunities "I didn't know I'd be able to do." He's since collaborated with fellow music teachers, students, civil leaders and politicians nationwide to spread the importance of music education.
Riggs said winning the award has also allowed him to take his vision to mentor new music teachers -- a program he helped establish in North Carolina -- to other states.
"The average music teacher stays in the classroom less than three years and typically isolated in a rural school, they may be the only music teacher in the school," Riggs said. "It feels like you're spinning your wheel or you're not getting as far down the road as you want to, but learning about more of these people and seeing them do what they do, I think it renews all of our passions and interests in continuing to fight for something we think is important for kids to have in their lives."
Still, there's more to do, Riggs said. As the music industry evolves with new technology, he hopes the Grammy Foundation will also help expose "kids to the many music careers that are out there in addition to being a performer," like digital editing and recording.
Now, Riggs wants to welcome the next winner of the Music Educator Award into join the "group that continues to grow."
"You know, we're only three years in, but really, the hope is that we can collectively — Kent, Jared and myself, whoever the future winners are — we can work together to increase the awareness of the importance of music education and we can be resources for those younger teachers," Riggs said.
This year's 25 semifinalists come from 25 cities across 16 states. The lucky winner will be flown to Los Angeles to be recognized during Grammy Week, and will attend the 59th Grammy Awards ceremony, as well as other Grammy Foundation events.
The list of 10 finalists will be announced in December. Nine of them nine will receive a $1,000 honorarium, and the schools of all 10 finalists will receive matching grants. And for the first time in the award's history, the 15 semifinalists will receive a $500 honorarium with matching school grants.
CBS News is happy to announce the semifinalists of the 2016 Music Educator Award:
Erica Breitbarth
Reagan IB High School, Milwaukee, Wisconsin
Charles Cushinery
Ed W. Clark High School, Las Vegas, Nevada
Darnella Davidson
San Pedro Senior High School, San Pedro, California
David Dehner
Monte Vista Christian School, Watsonville, California
Jose Diaz
MacArthur High School, Houston, Texas
Krista Fanning
Caddo Middle Magnet, Shreveport, Louisiana
Chris Gleason
Patrick Marsh Middle School, Sun Prairie, Wisconsin
Roosevelt Griffin
Gwendolyn Brooks Middle School, Harvey, Illinois
Keith Hancock
Tesoro High School, Rancho Santa Margarita, California
Elizabeth Hankins
Lakewood High School, Lakewood, Ohio
Keith Hart Sr.
KIPP Believe College Prep, New Orleans, Louisiana
Michael Henderson
Chase High School, Forest City, North Carolina
Judy Hilliard
Easley Year-Round Magnet Elementary School, Durham, North Carolina
Kathryn Malin Iwanusa
PS 11, Brooklyn, New York
Brandi Jason
Liberty High School, Eldersburg, Maryland
Nick Lenio
Basalt Middle School, Basalt, Colorado
Pamela McClain
Parkersburg High School, Parkersburg, West Virginia
Henry Miller
Sierra Vista Middle School, Irvine, California
Richard Nickerson
Windham High School, Windham, Maine
Ulli Reiner
Bernardo Heights Middle School, Poway, California
Melissa Salguero
PS 48 Joseph R. Drake, Bronx, New York
Nathan Sletten
Earlham Community Schools, Earlham, Iowa
Jason Smith
Newton High School, Covington, Georgia
Nicole Thompson
Taylor Road Middle School, Johns Creek, Georgia
Linda Versprille
Cane Bay High School, Summerville, South Carolina
Thanks for reading CBS NEWS.
Create your free account or log in
for more features.