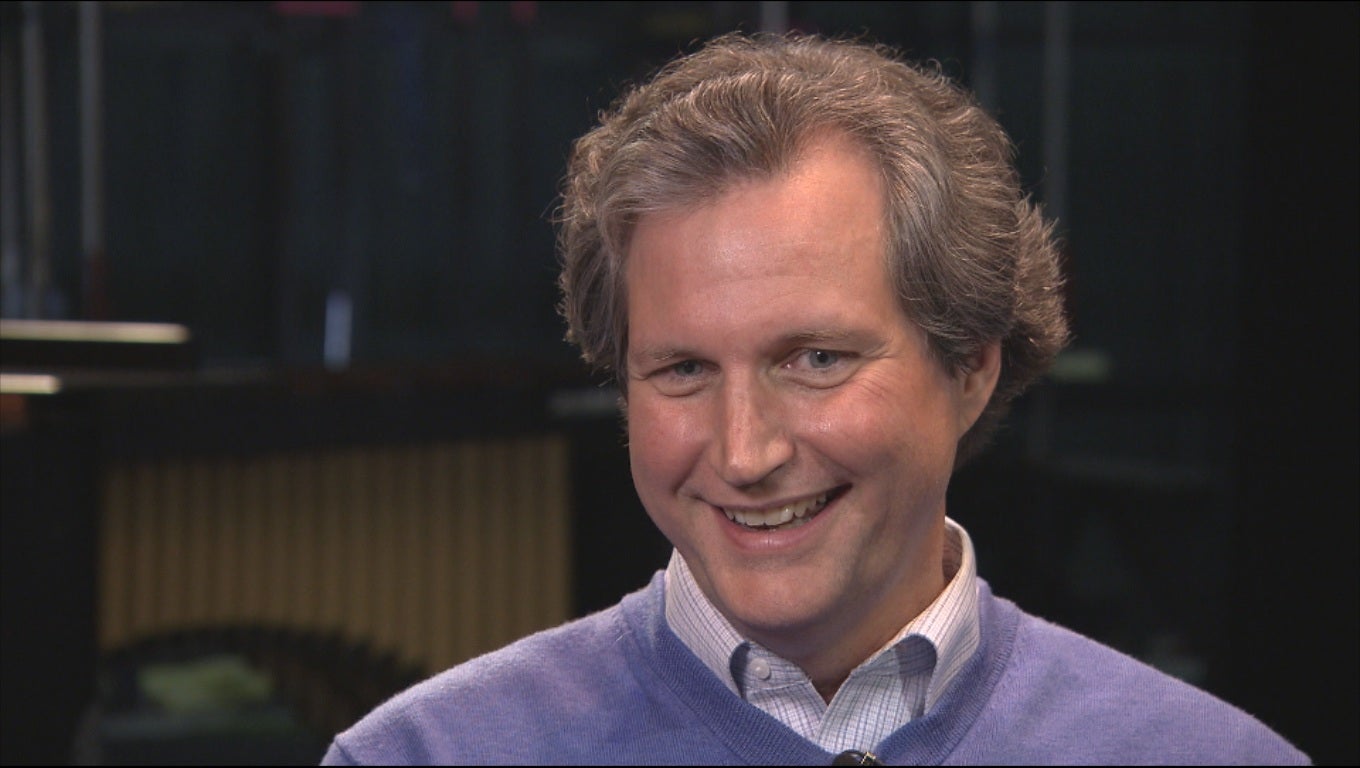 Grammy Music Educator Award goes to N.C. high school teacher
The Music Educator Award is given each year by the Recording Academy and the Grammy Foundation.
In December, "CBS This Morning" announced the 10 finalists for the third annual award, selected from more than 4,500 nominees across the country for their "significant and lasting contribution to the field of music education."
At the North Carolina School of Science and Math, the stage is full of academic virtuosos -- high achievers, bound for America's best colleges. Their maestro is Phillip Riggs, who is taking top honors as Grammy Educator of the Year, reports CBS News correspondent Mark Strassman.
"They're obviously motivated, but one of the challenges I think is how do we put those folks together in two years and make an ensemble that's challenging but attainable to everybody?" Riggs said.
This public school is unusual: juniors and seniors only and its 650 students live in dorms. Since 2008, the 50 year-old music instructor has taught band brainiacs to read from the same sheet of music and more.
Riggs said it is no easy job, but the best thing about being a music teacher comes down to his students.
"Even when they're completely tired and mentally they're drained from all the academic work they've done, you can still see in their eyes the fire of, 'I want to do this well,'" Riggs said.
Eighteen-year-old senior John Waters plays the trumpet. Seventy-seven play in the high school band, but somehow, Riggs makes each of them feel like the star soloist.
"He'd be the first to ask, how is this going for you?" Waters said. "And it's more about forming a personal connection."
"He's such a special person," said Riggs' former student, Sarah Stafford. "Not just a special teacher but a special person."
Another former student, Graham Mulvaney, said Riggs has had a "tremendous impact." His players are his audience for a series of life lessons.
"You're not always going to get first chair. You're not always going to make all-state, and that's okay," Stafford said. "And he taught us that when we work very, very hard, there's still going to be obstacles in life. And you just have to keep going."
Mulvaney, now 25, still plays music, and said Riggs taught how to be a leader.
"He really showed me what music can be, (that it) can be more than just playing notes on a page," Mulvaney said. "But it can be an entire experience of shaping someone's life, of really bringing joy to people and it - I had no idea what that was before Mr. Riggs."
Riggs said his teaching is "not mainly about the music."
"It's about integrity, it's about character, it's about enhancing their quality of life," Riggs said. "The tool or the vehicle to do that is the music."
They are dedicated to their instruments, but most of Riggs' students have career ambitions outside of music. Waters hopes to go to Yale to major in chemistry. Mulvaney is finishing up medical school at the University of North Carolina, specializing in neurosurgery.
"Made the decision I wanted to be a doctor who played the saxophone versus a saxophonist who couldn't afford a doctor," Mulvaney joked.
Stafford nominated Riggs for the Grammy Award.
"I don't really think he's a teacher. I think he's an inspirer. And by that I mean he's not just an inspiration - he taught us to be inspirations," said Stafford, who is now a middle school band director. "As a mother, as a wife, as a teacher, as a friend, it's always, always about something bigger than myself. And I never would have learned that without him."
Two former students asked Riggs to officiate at their weddings, and Riggs is still in touch with at least 100 of his students.
"It is who I am. If they call, if they write, they text - what can I do to help? I'm there," Riggs said.
When you watch the Grammys, look for Riggs in the audience. He'll be sitting right where he belongs - among the stars of music.
Thanks for reading CBS NEWS.
Create your free account or log in
for more features.