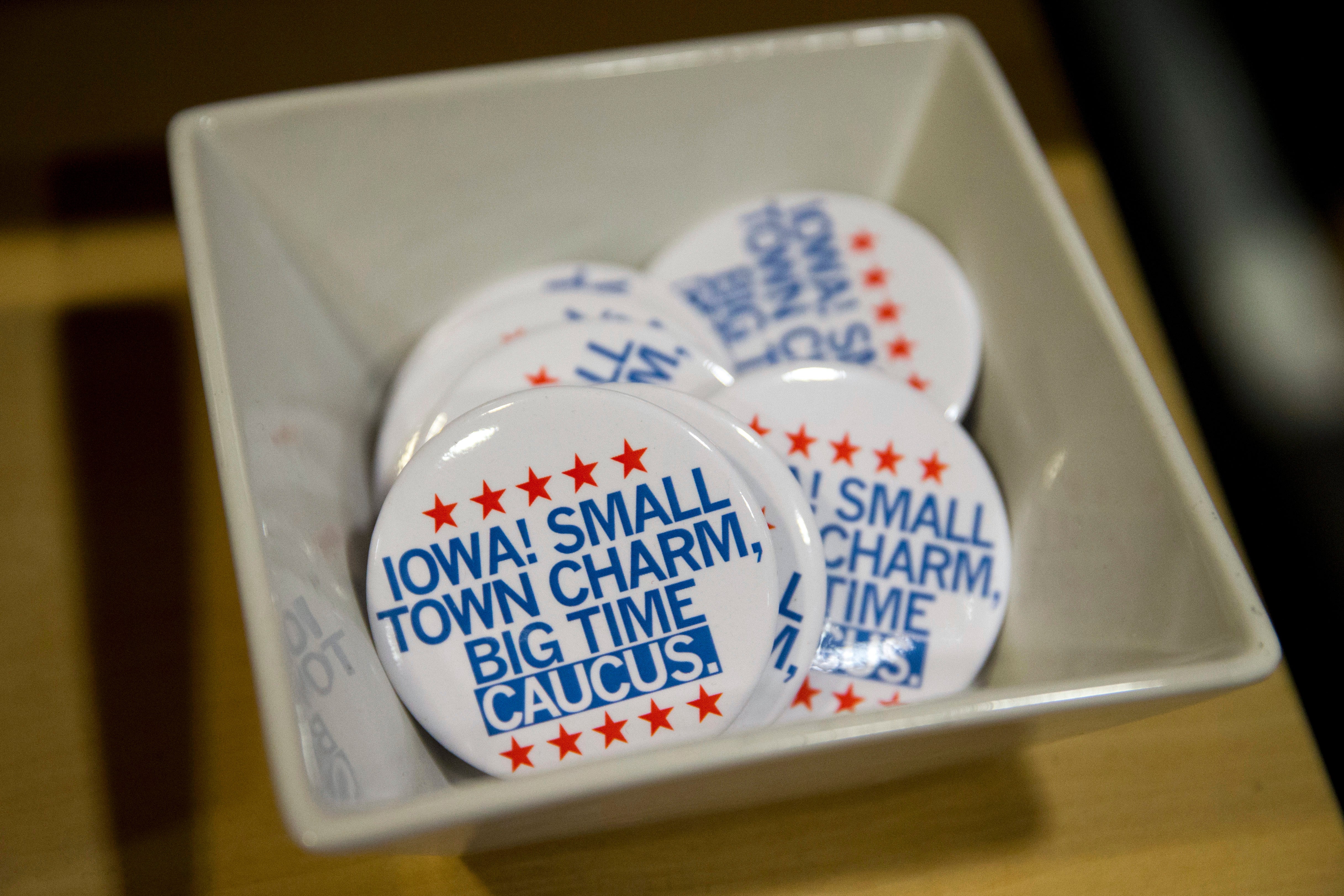 2016 Iowa caucuses: Two races decided by very different factors
Two very competitive contests in Iowa Monday night were decided by very different factors. Here are some key findings from the CBS News Iowa entrance poll.
The Democrats
In a very tight contest, Hillary Clinton and Bernie Sanders drew support from very different groups of Democratic caucus-goers tonight. As many expected, Sanders drew strong support from young people and first-time caucus attenders, and in fact support among young people easily topped Barack Obama's success with them in 2008.
Eighty-four percent of those under 30 supported Sanders, as did 60 percent of those between 30 and 44. And it was not just young men who turned out for Sanders. Eighty-six percent of women under 30 said they supported Sanders, and he won the support of women between the ages of 30 and 44 by 53 percent to 42 percent.
Overall, Clinton did well among women caucus attenders with an 11-point margin over Sanders, as she drew strong support among women over 45 who were a majority of the women who came out to the Democratic caucuses.
New and young voters
Sanders also seemed to accomplish what many doubted he could do - turn out new and young voters. Forty-four percent of Democratic caucus attenders in the CBS News entrance poll said this was their first caucus. And Sanders beat Clinton by 59 percent to 37 percent among this group.
In 2008, Obama only won 41 percent of those who were attending their first caucus. All of this suggests that that Sanders supporters were enthusiastic and motivated enough to come out to the caucuses tonight.
Clinton and Sanders supporters differed on ideology and on the qualities they wanted to see in the next president. Sanders supporters were much more likely to call themselves very liberal than were Clinton supporters. His support was more ideological than was Obama's eight years ago. Dissatisfaction with Obama's policies also motivated support for Sanders.
The CBS News Entrance Poll asked caucus attenders whether the next president should generally continue Barack Obama's policies of change to more liberal policies. Thirty-three percent wanted to see more liberal policies and 76 percent of them supported Sanders. Clinton benefited from those who want to protect Obama's policy accomplishments as she won the support of 68 percent of this larger group.
Perhaps more than anything, it was vast differences in the qualities that Democratic caucus-goers wanted in the next president that distinguished Clinton and Sanders supporters. Twenty-eight percent said they want someone who has the right experience. Twenty percent said winning in November was most important. Clinton won both of these groups handily, capturing 88 percent of the first and 77 percent of the second group. In contrast, 26 percent said that someone who cares about them was most important and 24 percent said that having a candidate that is honest and trustworthy was key. Sanders won 74 percent of the first and 83 percent of the second group.
The Republicans
As was the case in 2008 and 2012, the Iowa Republican caucus winner was the preferred candidate of evangelical Christians. In 2012, 56 percent of Iowa Republican caucus goers were evangelical Christians, in 2016 this number jumped to 64 percent. Ted Cruz was supported by 33 percent of evangelical Christians followed by 21 percent for Marco Rubio and 21 percent for Donald Trump. In 2012 they backed Rick Santorum (33 percent) over Romney (14 percent), Perry (14 percent) and Gingrich (14 percent). In 2008, 60 percent of caucus goers were evangelical Christians and 46 percent of those supported Huckabee and 19 percent supported Romney.
Turnout
Many observers predicted that Donald Trump would need a large turnout of new Republican caucus goers to win tonight. First time caucus attenders were a slightly larger fraction in the CBS News entrance poll compared to four years ago. And, while Trump got the largest share of this group (31 percent), substantial numbers also supported Cruz (22 percent) and Rubio (21 percent). So while evangelical Christians turned out in large numbers, it appears that Trump was not able to turn out enough of his supporters.
The ground game
There is also evidence in the entrance poll that Cruz had a more successful ground operation in Iowa. Thirty-six percent of Republican caucus goers said that someone had personally contacted them about coming out for their candidate. Cruz won 31 percent of these people compared to 23 percent for Trump and 20 percent for Rubio.
Rubio appeared to pick up strength in the last week of the campaign. Among those who said they made up their minds in the last week, he had the support of 29 percent, compared with 27 percent for Cruz and 14 percent for Trump. Some of this movement toward Rubio may have been the belief that he is the most electable Republican candidate. Of the 21 percent of caucus goers who said that winning in November is the most important quality they looked for, 43 percent supported Rubio.
Republicans were split on whether they wanted someone with political experience or someone from outside of politics. Trump won the support of almost half of those who wanted someone outside of politics but only 3 percent of those who wanted someone with political experience. Cruz and Rubio ran about equally well among those who wanted a candidate with political experience. Cruz did get the support of 19 percent of those who wanted someone outside of politics compared to only 7 percent for Rubio. Although both serve in the Senate, Cruz appeals more to voters who are looking for an outsider.
Trump's support came from people who responded positively to his core campaign themes: that he tells it like it is and that he will be tough on immigration. However, those groups were not large enough to carry him to victory. Only 14 percent of the caucus goers said that telling it like it is was their most important quality in a candidate and 13 percent listed immigration as the most important issue facing the country. In Iowa tonight, values and religion appear to have beaten out directness and immigrants.
Stanley Feldman is professor of Political Science at Stony Brook University.
Melissa Herrmann is president of SSRS.
Thanks for reading CBS NEWS.
Create your free account or log in
for more features.