Family Holds Vigil For 3 Girls Killed In Hit-And-Run; CHP Identifies Suspect
LUCERNE VALLEY (CBSLA) - Family members held a vigil outside of the California Highway Patrol's Victorville office to demand justice for four young girls, two of whom were in wheelchairs, that were struck on June 5 when they were walking on the side of Camp Rock Road, north of Rabbit Springs Road.
Three of the girls were pronounced deceased on the scene by San Bernardino County Fire Department personnel. They were identified as 11-year-old Willow Sanchez, 12-year-old Daytona Bronas, and 13-year-old Sandra Mizer.
The fourth girl,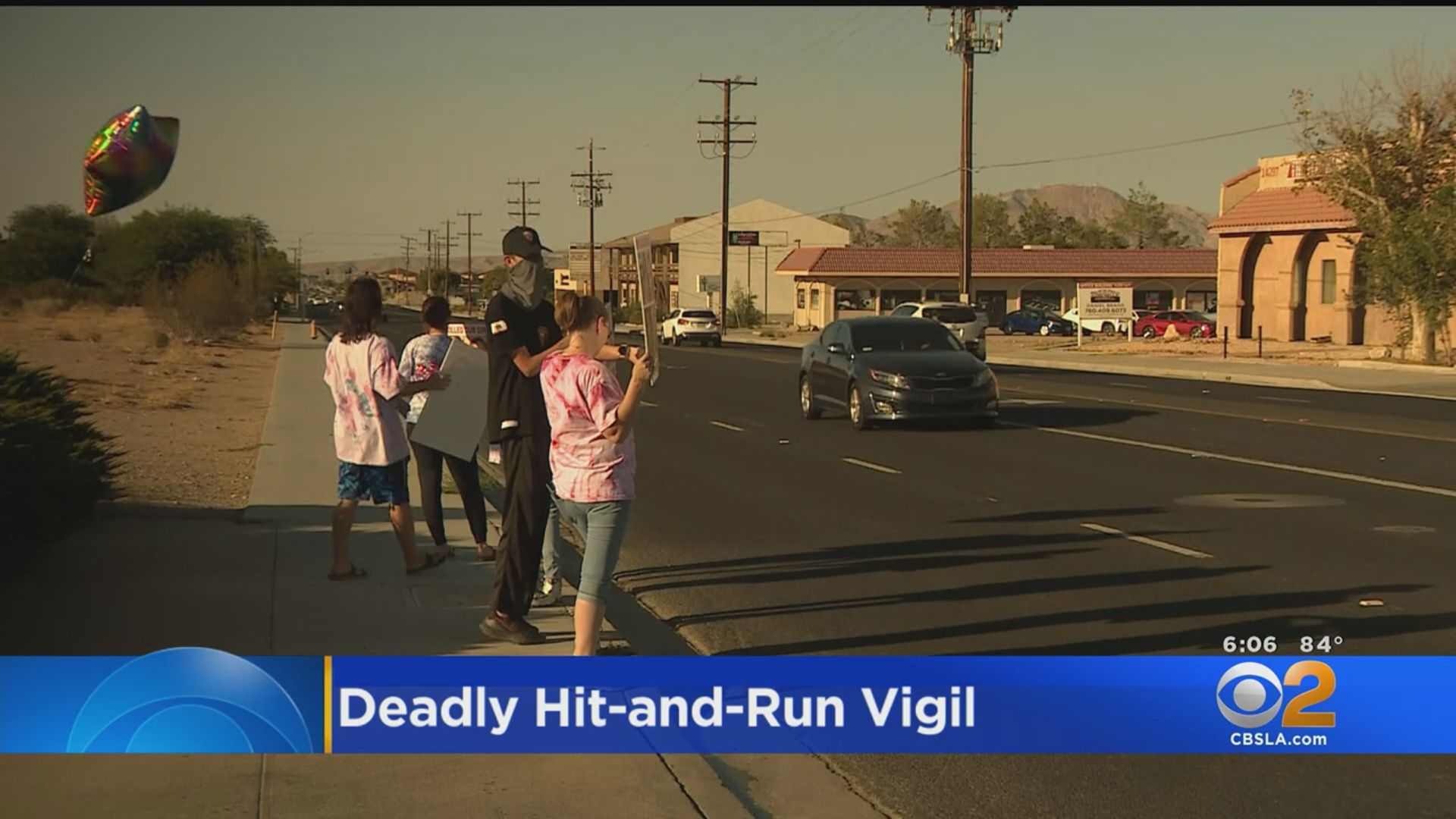 identified as 14-year-old Natalie Coe, survived but was airlifted to Loma Linda University Medical Center after she was critically injured and left on the side of the road.
CHP is now looking for 18-year-old Santos Alejandro Jimenez-Cruz, who authorities say was behind the wheel of the 2002 Chevrolet Silverado when the four girls were ran over.
"Now the world will know who he is. We hope he turns himself in, makes it a little easier. Answers our questions …. provides closure," Christine Cordova, Mizer's aunt said.
Jimenez-Cruz, along with a passenger, fled the scene immediately on foot, according to a CHP press release.
Coe's family tell CBS 2 Reporter Rick Montanez that she has lost use of her arms and had her right leg amputated.
"I can forgive an accident, but I can't forgive purposely running away from a dying child," Robin Florence, Coe's aunt said.
Florence also said that her niece is still recovering in the hospital and struggling with survivor's guilt after losing three close friends.
Jimenez-Cruz is known to live in both California and Mexico. Investigators tell Montanez they have no confirmed location on the suspect's whereabouts and say he was driving his father's truck.
Authorities have secured a no-bail warrant for three counts of vehicular manslaughter against Jimenez-Cruz.
Investigators have interviewed Jimenez-Cruz's family, but have still not been able to track down his location.
Florence has set up a GoFundMe to assist with her niece's recovery.
Thanks for reading CBS NEWS.
Create your free account or log in
for more features.