La Niña Has Developed, Expected To Impact Colorado Weather This Winter
DENVER (CBS4) - Forecasters with NOAA's Climate Prediction Center issued a La Niña Advisory for the United States last week. They say that conditions are present and will likely continue through the upcoming winter.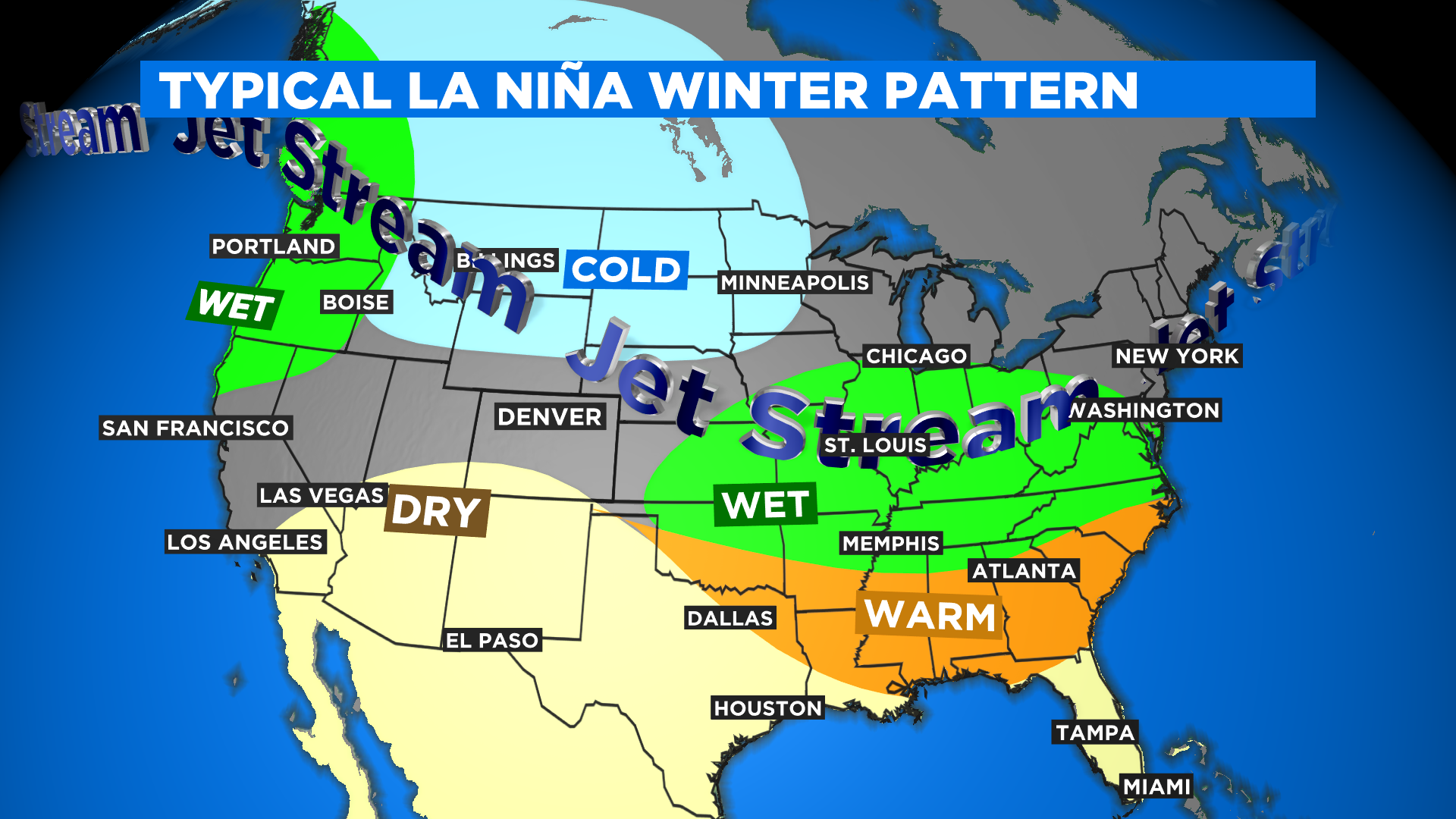 La Niña is a cooling of sea surface temperatures in the central and eastern Pacific Ocean near the equator. It can have an influence on weather patterns around the world. It's the opposite of El Niño.
When a La Niña is present we sometimes see increased hurricane activity in the Atlantic Basin, and that is definitely true this year. The National Hurricane Center is currently tracking five named storms.
During a La Niña winter the polar jet stream, which drives weather patterns in the Northern Hemisphere, favors a northern track. In the western United States that means the northern Rocky Mountains tend to be colder and wetter than normal. The south often ends up warm and dry. Because Colorado is stuck in between we usually experience a wide variety of conditions from north to south.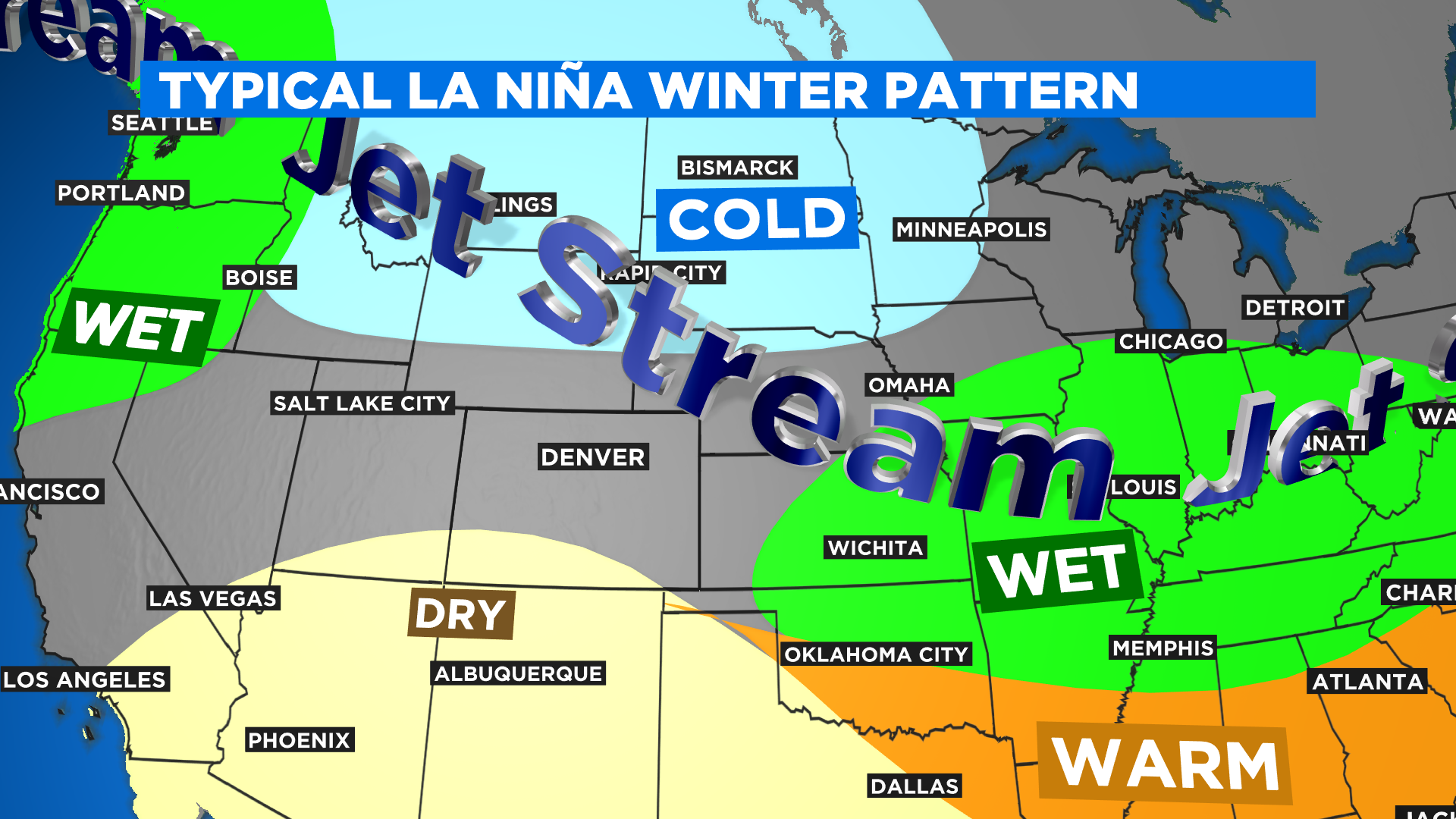 While no two La Niña episodes are ever alike we tend to see the most consistent snowfall in northern Colorado along with a lot of wind due to the nearby jet stream. Southern Colorado often ends up warmer and drier-than-normal.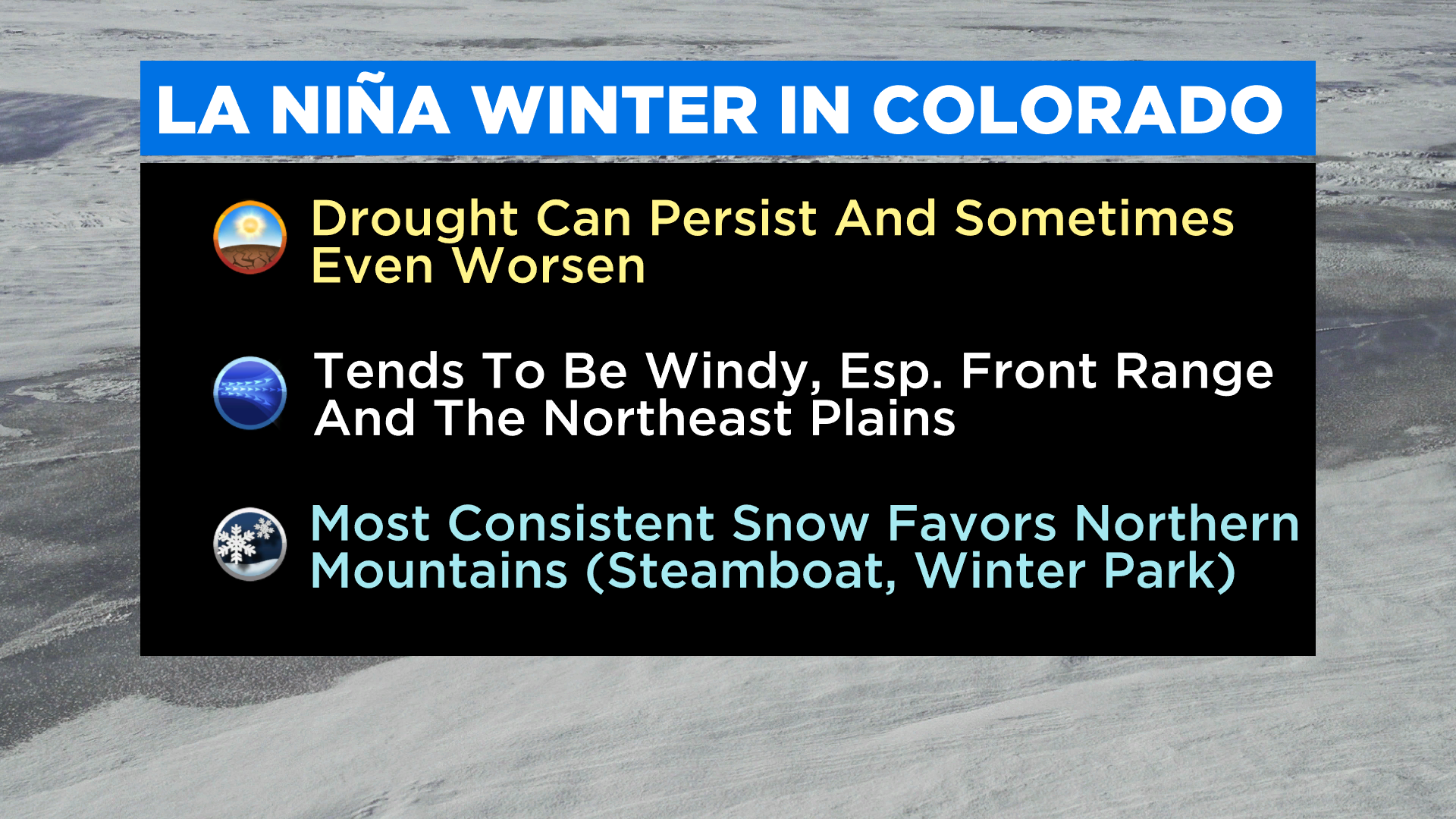 The last La Niña winter in the United States was 2017-2018. It was meager for snow in places like Denver with only 25.7 inches for the season.
Thanks for reading CBS NEWS.
Create your free account or log in
for more features.