Booby Trap Targets Dirt Bikes, Other Vehicles On U.S. Forest Service Land
(CBS4) - The U.S. Forest Service is investigating a troubling find. A wire or cable was found strung between trees on Federal public land. It appears to have been designed to throw a rider coming down the trail on a motorbike or other motorized vehicle.
It was found in the Pike National Forest around Rampart Range Road near Dakan Road.
Scott Jones is Vice President of the Colorado Off Highway Vehicle Coalition which represents riders of a wide variety of motorized vehicles that go off road.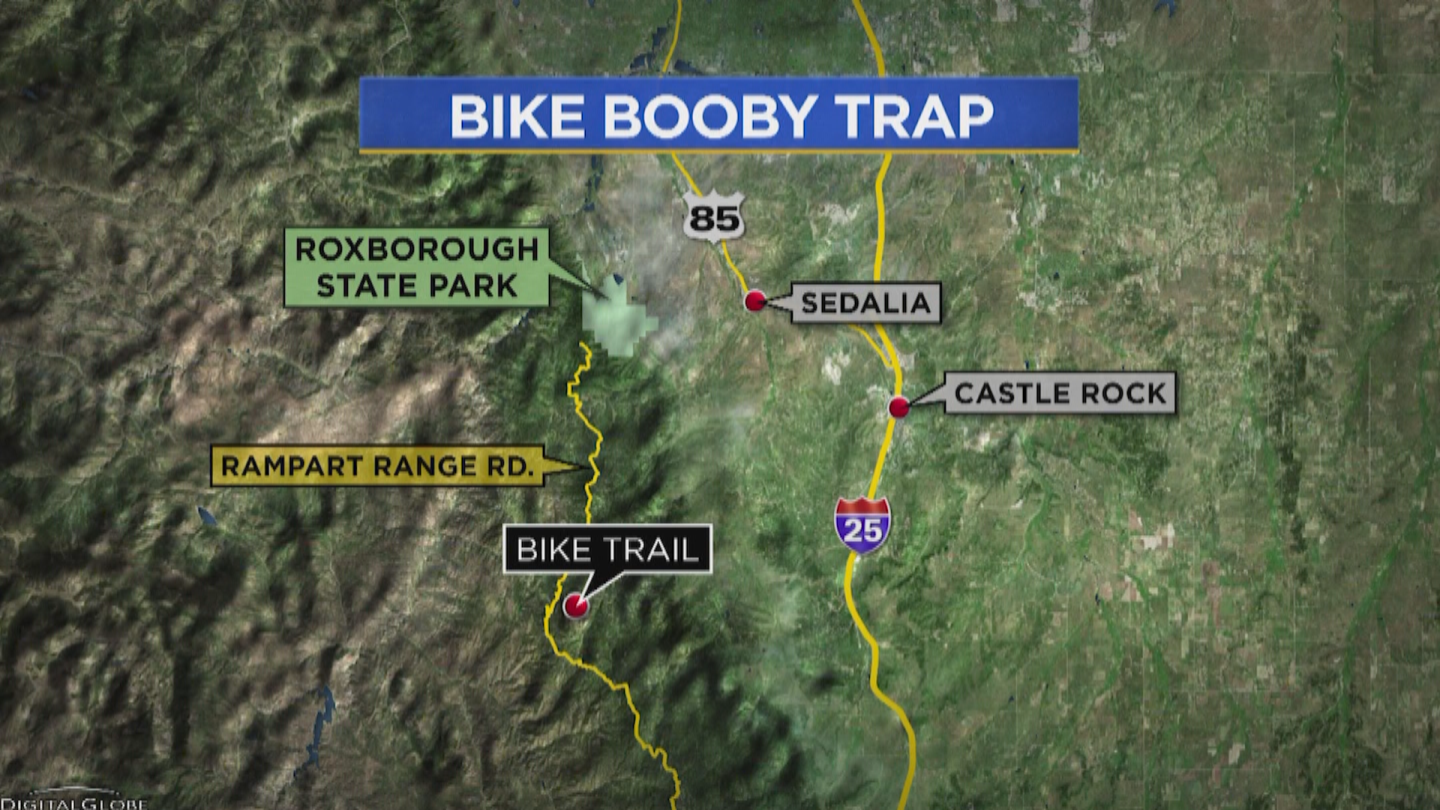 "That could really injure somebody who is using the trail legally. It appeared to be in an area where visibility is pretty limited," Jones said.
The dangerous booby trap, Jones believes, was designed to deter riders in the worst way and it's not the first time. He ticked off other incidents.
"A wire... to a hole that's been disguised... to broken glass or nails. Somebody's homemade version of stop sticks."
Since 2005 some Forest Service trails have been closed to motorized use. There have been lawsuits over use of those trails. The Wilderness Society has been involved in some of the legal action.
"You might have hikers that want a quiet afternoon of hiking and don't want to be run down by motor vehicle use," said Scott Miller, Regional Director for The Wilderness Society.
He says he finds such tactics as stringing wires between trees "horrifying" and says motorized vehicles and others can co-exist. He said they support the use of off-road vehicles on public lands.
He said lawsuits can be necessary if the Forest Service does not follow the law in determining where off-road vehicles are appropriate.
Thanks for reading CBS NEWS.
Create your free account or log in
for more features.