Chicago Weather: Dangerous Storms Bring Tornado Warnings, Hurricane-Force Winds, Severe Damage To Chicago Area
CHICAGO (CBS) -- Tornado warnings were issued Monday afternoon as severe thunderstorms swept into the Chicago area and brought hurricane-force winds and serious damage to trees, power lines, and even buildings.
Tornado warnings were issued for much of Cook County, as well as northern Lake and northeastern McHenry counties; Kane, Kendall, and DuPage counties; parts of Will County at various points.
Warning sirens went off in some parts of the city.
A severe thunderstorm warning was also in effect throughout the area during the afternoon.
CBS 2 Meteorologist Mary Kay Kleist reported wind gusts topped out at 92 mph in Dixon, 91 mph in Cedar Point, 85 mph in Lincoln Square, 84 mph in Plainfield, 75 mph in DeKalb, 72 mph at Navy Pier, and 70 mph in Park Forest.
There were also reports of hail that reached an inch and a half in diameter.
A possible tornado was also reported in Rogers Park at 4:02 p.m. The National Weather Service is expected to go to the scene to assess the damage.
A storm spotter also reported a funnel cloud in Crest Hill just north of Joliet around 3:45 p.m.
The storm caused widespread damage across the area as it barreled through. The Fire Department reported a building under construction at 1840 S. Canalport Ave. collapsed due to wind damage.
Near Broadway and Wellington Avenue in East Lakeview, a power line went down and appeared to start an electrical fire.
Half a mile north on Roscoe Street just west of Broadway, trees were blocking the sidewalk and a fire truck was on the scene.
Limbs were also down in Lincoln Square and Hermosa, among other neighborhoods.
In Waveland Park east of Lake Shore Drive, CBS 2's Charlie De Mar reported a large tree snapped at its base.
Later Monday night, CBS 2's De Mar surveyed the damage at Jarvis Avenue and Ashland Boulevard in Rogers Park, where cars were buried under trees, wires came down across intersections, and streetlights were knocked out.
At Mike Anderson Chevrolet in Portage Park, the steel display sign fell down onto Irving Park Road. No one was injured.
"When I was at the red light, I just see the sign slowly start coming down and I was like, 'What?' No way," said dealership employee Blaze Nowak. "Somebody was definitely coming down that lane right as it fell."
The cleanup of piled-on trees brought neighbors out, clearing the path on a block near the Dunning neighborhood.
"You could just hear the motion of everything – the trees and leaves and everything – cracking, and I just ran to my house. I told my daughter, grabbed my little one, and down we went," said neighbor Adrian Covarrubias.
Nearby, two women were forced to watch as the storm sent trees onto their home.
"Now we can't even really get inside of our house because of all the destruction," said Pauline Cirignani. "We stood by the window and we were just looking, and then a tree came falling right in our windows. We grabbed the dogs, the cats, and we went to the basement."
Adriana Zalloni saw her new car get crushed.
"We realized afterwards that our car was right there," Zalloni said. "The windows were all cracked. The sunroof that I had to have is cracked through; glass everywhere."
But a spirit of cooperation prevailed in cleaning up afterward.
Covarrubias added: "It's great that we see everybody come together. No agendas – everybody just coming together to help."
And in the 7300 block of North Ridge Boulevard in West Rogers Park, one woman said her approximately 70-unit building is dealing not only with downed power lines and outages, but is also without running water.
On the Chicago Transit Authority Blue Line, trains did not operate between O'Hare and Rosemont due to debris on the tracks during the storm. The Brown Line was also suspended between Kimball and Belmont for the same reason.
A total of 560,000 customers were without power at the peak of the storm, Com Ed reported.
CBS 2's Mary Kay Kleist, Tim McGill, and Charlie De Mar contributed to this report.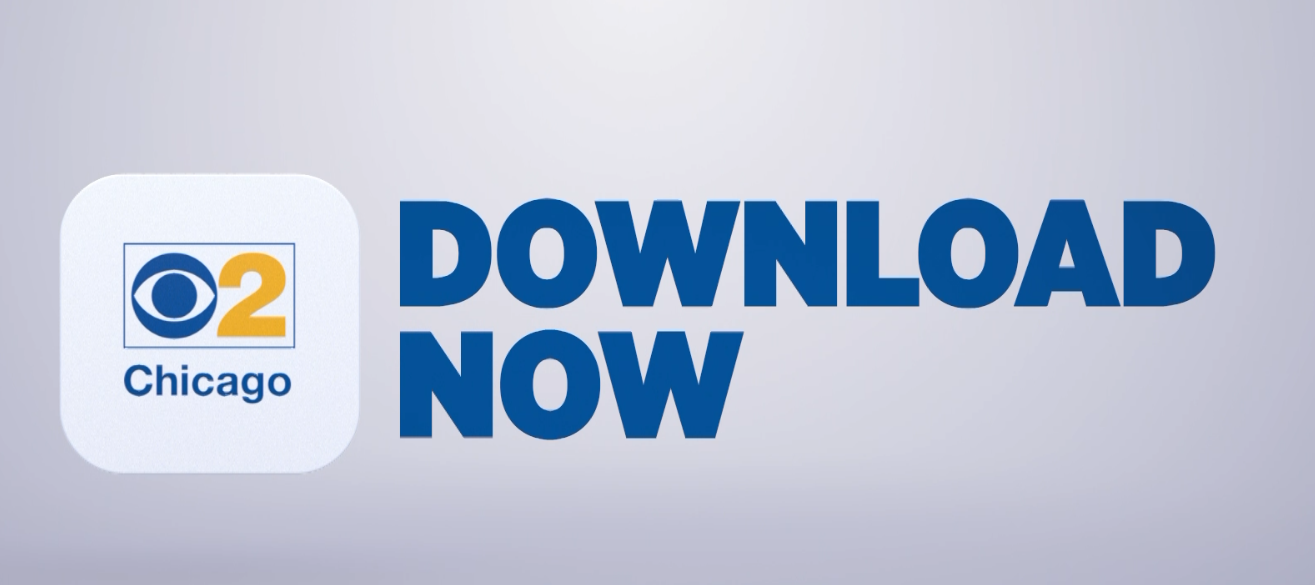 Thanks for reading CBS NEWS.
Create your free account or log in
for more features.