Shelter-In-Place Lifted As Hundreds Of Firefighters Battle Marsh Complex Fire
CLAYTON (CBS SF) -- A shelter-in-place has been lifted Saturday night, as more than 400 firefighters were working to contain the three largest blazes in the Marsh Complex Fire, in unincorporated Contra Costa County.
The fire, near Marsh Creek Road and Bragdon Way, about a mile east of the Marsh Creek Road/Morgan Territory Road intersection, has burned 655 acres and was 75 percent contained as of 9 p.m., according to CalFire.
No injuries have been reported and no structures are threatened, CalFire officials said.
A shelter-in-place order for residents in the Marsh Creek Road area near the fire was lifted after 8 p.m. Saturday, according to the Contra Costa County Community Warning System.
Due to smoke from the blazes, air district officials issued an air quality advisory for the Bay Area through Sunday.
Marsh Creek Road remained closed Saturday night, between Morgan Territory Road and Deer Valley Road as firefighters continued to battle the fire, Cal Fire said Saturday night.
Firefighters will remain overnight and through Sunday securing the perimeters of the fires, which were first reported about 3 a.m. Saturday morning.
About a dozen separate small fires later merged into three main fires, that attracted response from more than 400 firefighters from several departments.
In addition to hundreds of firefighters from area agencies, aircraft were being used to dump water on the fires, CalFire said.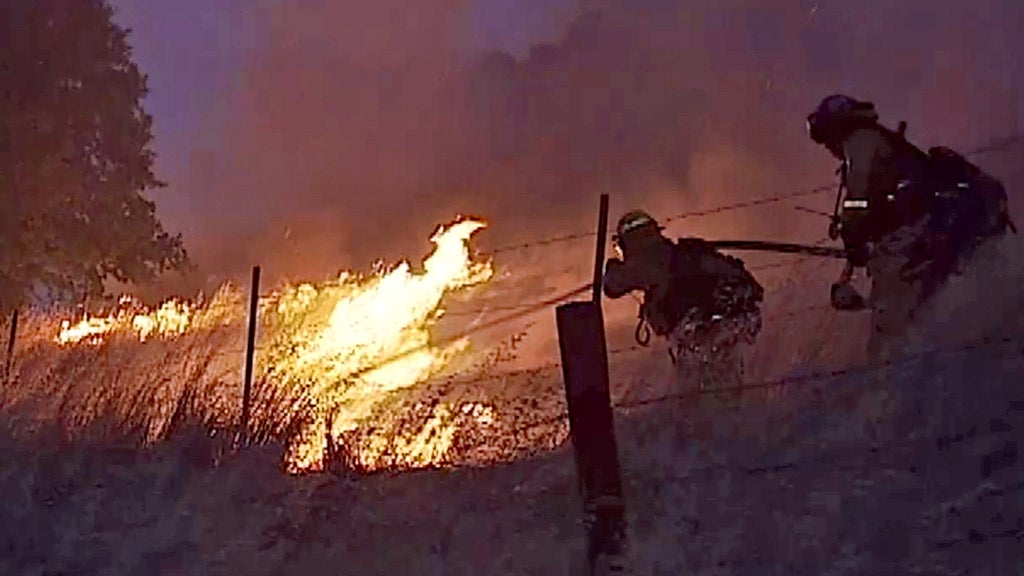 Cal Fire officials believe six to seven vegetation fires occurred in the area overnight, and the cause of the blazes is under investigation.
© Copyright 2019 CBS Broadcasting Inc. and Bay City News. All Rights Reserved. This material may not be published, broadcast, rewritten or redistributed
Thanks for reading CBS NEWS.
Create your free account or log in
for more features.