Sewage Spill During Fatal Highway 17 Crash in Los Gatos Slows Reopening
LOS GATOS (CBS SF) -- Even as Los Gatos police began reopening onramps to southbound state Highway 17, crews were still cleaning up after an unusually messy fatal collision eight hours earlier between a septic tanker truck and two vehicles that had been heading south into the Santa Cruz Mountains.
California Highway Patrol Officer Ross Lee said the tanker driver lost control of the truck just after 8 a.m. as it traveled down Black Road, which runs perpendicular to the highway.
"He claims to have lost his brakes," Lee said.
The sewage truck careened across a frontage road and through a concrete berm, overturning on the highway and spilling sewage as it slammed into a pickup truck and a passenger car that was heading south.
The driver of the pickup, a San Jose man aged 33 or 34, was pronounced dead at the scene, while the drivers of the tanker and the passenger car were taken to area hospitals for treatment.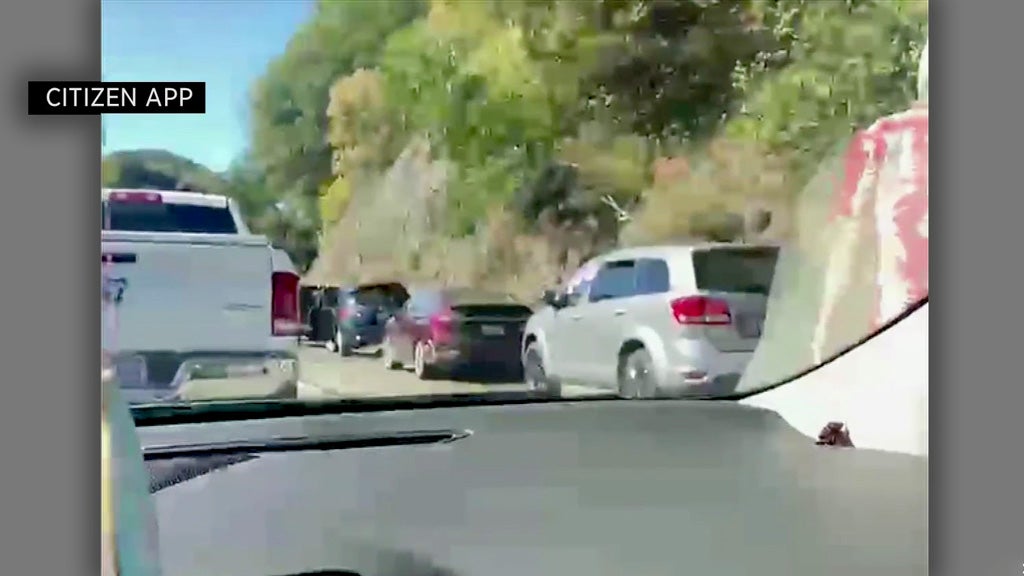 One of the two southbound lanes finally reopened at 3:40 p.m. Saturday, almost eight hours later but delays were expected to continue.
The key commuter and tourist route to Santa Cruz and other coastal communities was closed completely for more than an hour until the northbound lanes reopened about 9:15 a.m.
All southbound traffic was rerouted for nearly seven more hours to state Highway 9, an even curvier path over the Santa Cruz Mountains.
Crews from Santa Clara County Fire, CalFire, CalTrans, Los Gatos Police Department and other agencies were assisting California Highway Patrol with various aspects of the sprawling incident.
Some vehicles were trapped on the roadway, at least temporarily, due to the blockage and closures, according to the CHP incident log.
© Copyright 2021 CBS Broadcasting Inc. and Bay City News. All Rights Reserved. This material may not be published, broadcast, rewritten or redistributed
Thanks for reading CBS NEWS.
Create your free account or log in
for more features.