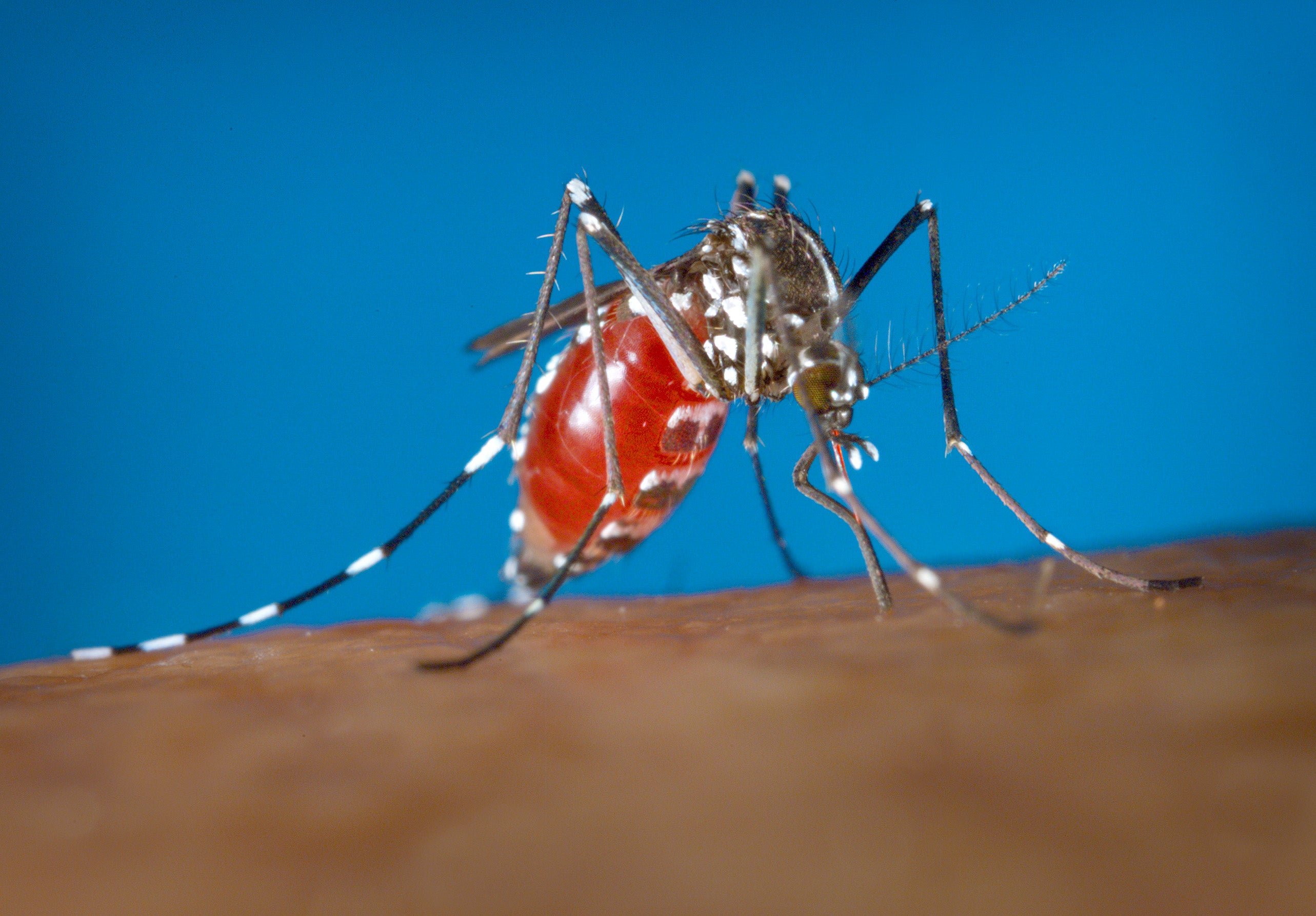 Dozens of U.S. troops infected with Zika virus
Thirty-three U.S. service members have contracted the Zika virus, including one pregnant woman, military officials said Wednesday.
The Pentagon says it's working closely with federal, state and local authorities to monitor the threat of Zika to military and civilian personnel and their families.
"We have been taking proactive steps for months to help mitigate the threat of Zika and other mosquito-borne illnesses in the continental United States and overseas," a Pentagon statement said.
All of the infections happened outside of the continental U.S., and six family members of service personnel also contracted the virus, the Military Times reported.
The Pentagon said it has been taking steps to educate troops about how to protect themselves from the virus. It also said it has increased mosquito surveillance and control, and has ramped up medical preparedness including screening, diagnosing and caring for infected individuals.
"We will continue working closely with our federal, state and local partners to ensure consistent reporting of potential cases and unity of effort in reducing the virus' impact on local communities," the statement said.
The mosquito-borne virus -- transmitted through the bites of Aedes aegypti mosquitoes -- has been spreading at epidemic levels in Latin America and the Caribbean throughout the last year. The Zika virus can also be sexually transmitted by both men and women to their partners, the CDC said recently.
This week, at least 15 locally-transmitted cases were confirmed in South Florida, a first for the mainland U.S.
Mosquitoes on military bases in Florida have not tested positive for the Zika virus, the Military Times article said.
In most people, Zika virus causes no symptoms or only a mild illness. For those affected, the treatment is to rest, stay hydrated and let the virus take its course. There is no cure and no vaccine.
Zika is of greatest concern for pregnant women because it can cause a severe birth defect called microcephaly, leaving some babies with abnormally small heads and brain damage.
For privacy reasons, no information about the pregnant service member or the condition of her unborn child was released.
Service members are being told to wear insect repellent and stay away from mosquito-infested areas. The CDC recommends DEET-containing bug sprays. Mosquito eradication is also taking place on bases.
Nearly 200 military installations are in areas where mosquitoes capable of carrying Zika are found, the Military Times reported.
Thanks for reading CBS NEWS.
Create your free account or log in
for more features.