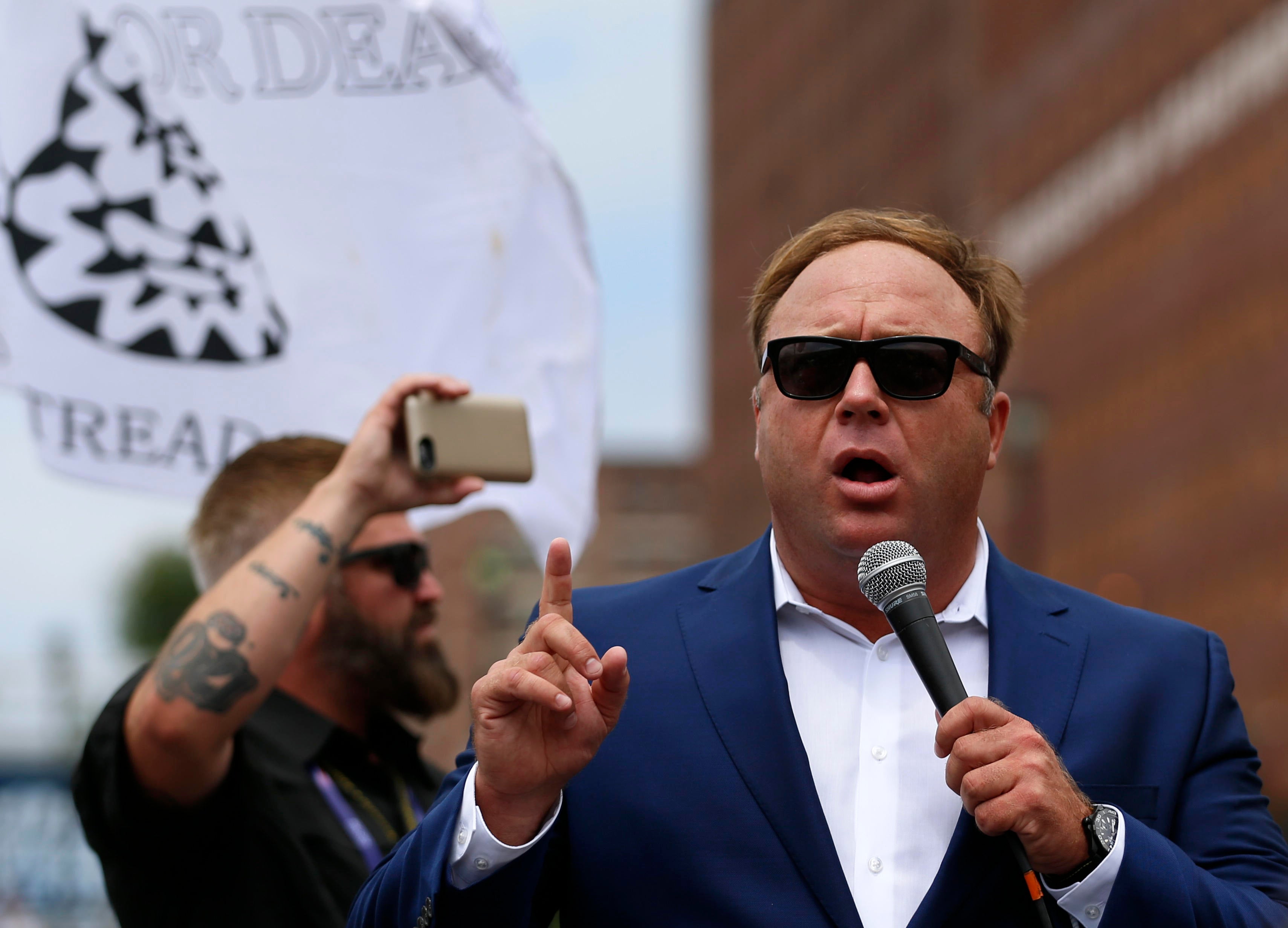 Advertisers ask YouTube to pull ads from Alex Jones' channels
YouTube told CBS News Saturday that it is not planning on taking down InfoWars founder Alex Jones' YouTube channel, despite his earlier claims on Twitter and in videos. Additionally, YouTube confirmed that some advertisers had asked to be removed from running ads from Jones' channels, and YouTube had notified him of that.
On Saturday night, Jones tweeted that he had "set up a new channel" that the "SPLC," an acronym for the Southern Poverty Law Center, wanted censored. In one of the videos on the channel called "InfoWars Censored," Jones said, "We're live on Facebook, on Twitter, on Periscope, but we cannot go live on the Alex Jones channel -- it's been frozen for the third time in one week."
Jones claimed it was "part of an internet purge." Jones said YouTube told him all his 33,000 videos would be removed
YouTube said he had not been told that, and there are "no plans" to remove his channel Sunday "at present." Further, YouTube said his description is not how the termination process works. YouTube maintains a three-strikes policy and offers an appeals process.
Jones, a conspiracy theorist who once called the Sandy Hook shooting a hoax, has recently taken aim at the survivors of the Parkland, Florida, school shooting that left 17 dead. He posted a video in February with the headline "David Hogg Can't Remember His Lines" calling a student a "crisis actor," which was taken down. In a later video, Jones claimed "if you even talk about [Hogg], they delete your videos." In that video, Jones claimed their video had said "we believe he is not a crisis actor, we believe he has been given lines, and the other students have."
Hogg told CBS News "I am a witness" to the shooting. "I am not a Clinton ploy or an actor," Hogg said.
In December, YouTube said it will hire 10,000 moderators to find and remove fake or misleading videos, although some right-wing commentators and pro-gun voices claim to have been removed, Bloomberg News reported.
Thanks for reading CBS NEWS.
Create your free account or log in
for more features.