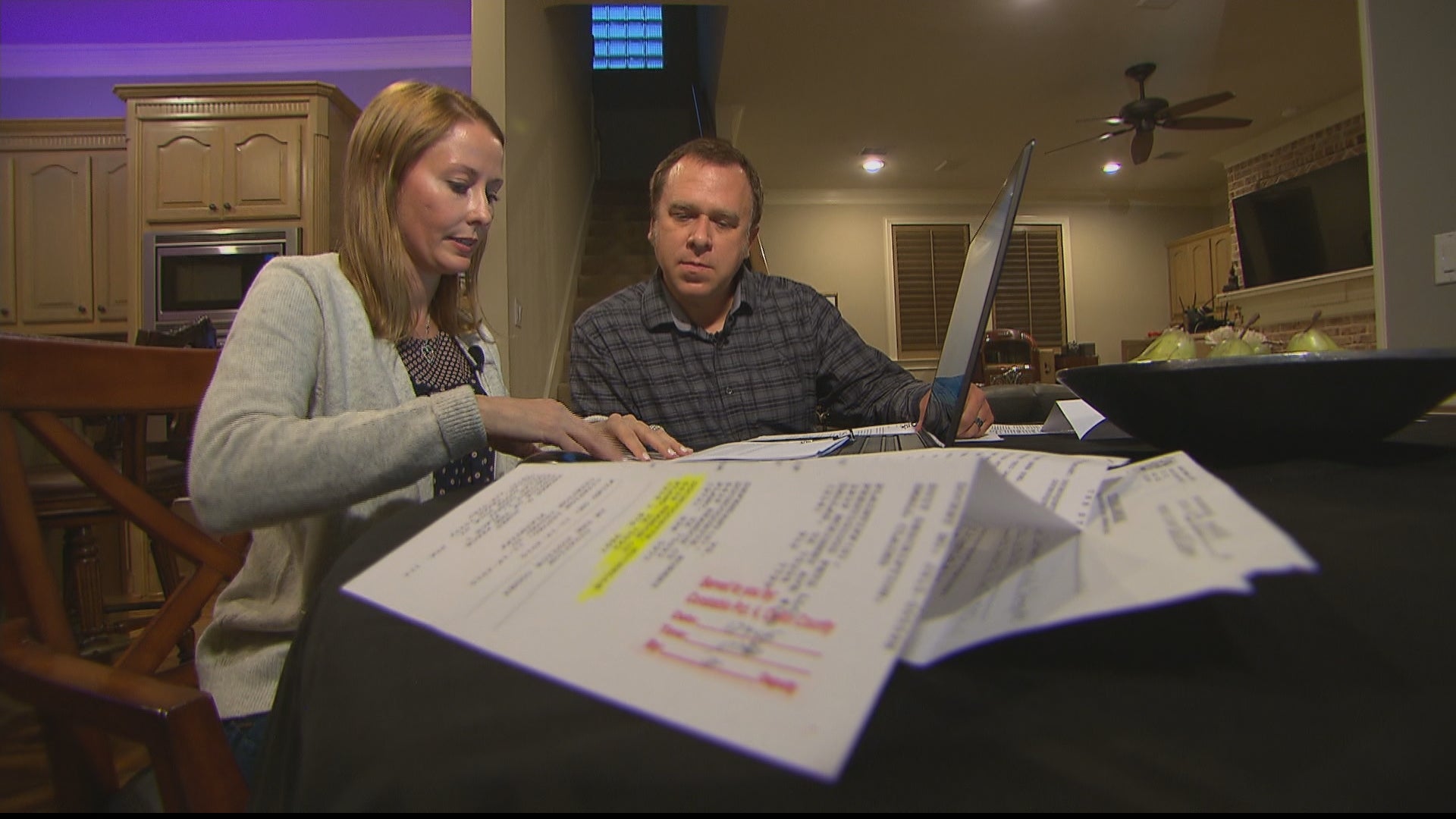 Pet sitting business bites back after getting bad Yelp review
A Texas couple faces a lawsuit demanding thousands of dollars over a negative online review about a business, reports Cristin Severance of CBS News' Dallas affiliate station, KTVT.
"I was like, 'oh my God, I didn't do anything wrong' and my husband said there is a police officer coming to the house to serve you," said Michelle Duchouquette.
When Michelle and Robert Duchouquette sought out a pet sitter for their two dogs and a fish, they chose a Dallas company called "Prestigious Pets." But they say their experience wasn't positive.
Michelle wrote the online review, giving the business one star on Yelp.
"I saw the fish water was getting cloudy and I was getting worried so I sent an email about that," Michelle said. "I said I didn't like that they didn't leave my key, didn't like that they messed up the billing."
"I thought that was the end of it," Robert said.
The couple got slapped with a cease-and-desist order, then a lawsuit, in which the company claimed the one-star review caused "irreparable and continued... libelous and slanderous harm."
The business is now seeking more than $6,700 in damages, and a hearing is set for April 4th.
"I was surprised that the business owner took it that far," Robert said.
It's all because of a non-disparagement clause on the second page of a "service contract" signed by the couple. The fine print says the "agreement prohibits you from taking any action that negatively impacts" the business.
"I didn't even read it so I didn't see it before this, I had to request it from the attorney," Michelle said.
Criminal defense attorney Troy Slaten, who is not representing the couple, said he simply wouldn't sign one.
"I'd absolutely cross it out and if they didn't want to do business with me then I'd find somebody else," Slaten said.
A California law nicknamed the "Yelp Bill" renders non-disparagement clauses null and void.
Back in January, Yelp CEO Jeremy Stoppelman appeared on "CBS This Morning" and said he would like to see these clauses become illegal nationwide.
"I mean, it all starts with free speech. Free speech, it's good to live in America, it's a nice place when it comes to that thing and certain businesses have tried to create these gag clauses," Stoppelman said.
Senator John Thune co-sponsored the "Consumer Review Freedom Act," which passed the Senate and is awaiting a House vote.
"This is essentially online bullying. I mean, you're infringing on people's rights, their freedom," Thune said.
There was no answer at the business owner's Dallas home, but in an email to CBS News, he said he's "only asking for a judge to make his or her decision."
"I would like them to make the lawsuit go away," Michelle said. "I don't want to hurt his business - it's a small business and I don't mean them any harm outside of you know, sharing my experience."
Thanks for reading CBS NEWS.
Create your free account or log in
for more features.