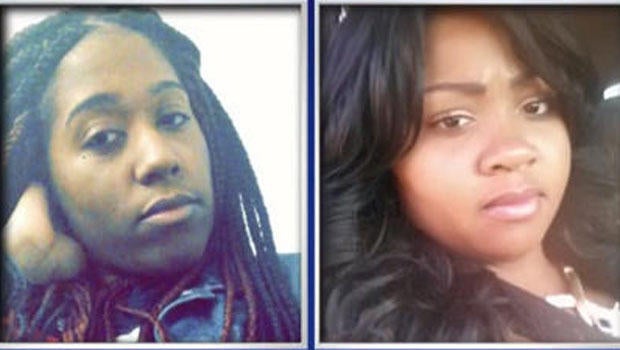 Woman sentenced for killing pregnant friend, cutting out baby
NEW YORK - A New York woman convicted of murder and kidnapping in the death of a pregnant friend whose baby was cut out of her womb has been sentenced to 40 years to life in prison.
Ashleigh Wade was sentenced on Wednesday. The Bronx woman was accused of killing her childhood friend Angelikque Sutton in November 2015 when Sutton stopped by Wade's home on her way to her civil wedding ceremony. Sutton was eight months pregnant.
CBS New York reported that according to trial testimony, Wade - who was pretending to be pregnant - reconnected with Sutton, a childhood friend, on social media. Sutton stopped by Wade's apartment on the day of the attack to pick up baby items. Authorities say Wade slashed Sutton in the throat, took out her uterus and cut out the baby. The baby girl survived.
Police said at the time that Wade was taken into custody screaming that the child was hers. In her apartment, police say they discovered a knife and placenta, reported the station.
"I'm sorry for hurting so many people," Wade said at her sentencing. "I wish I knew why. I wish I understood it and I don't, and I try so hard. I'm so sorry."
Wade's attorney had told jurors Wade had undiagnosed mental illness, but in sentencing her the judge said that as she carried out the murder, Wade became "a monster."
Thanks for reading CBS NEWS.
Create your free account or log in
for more features.