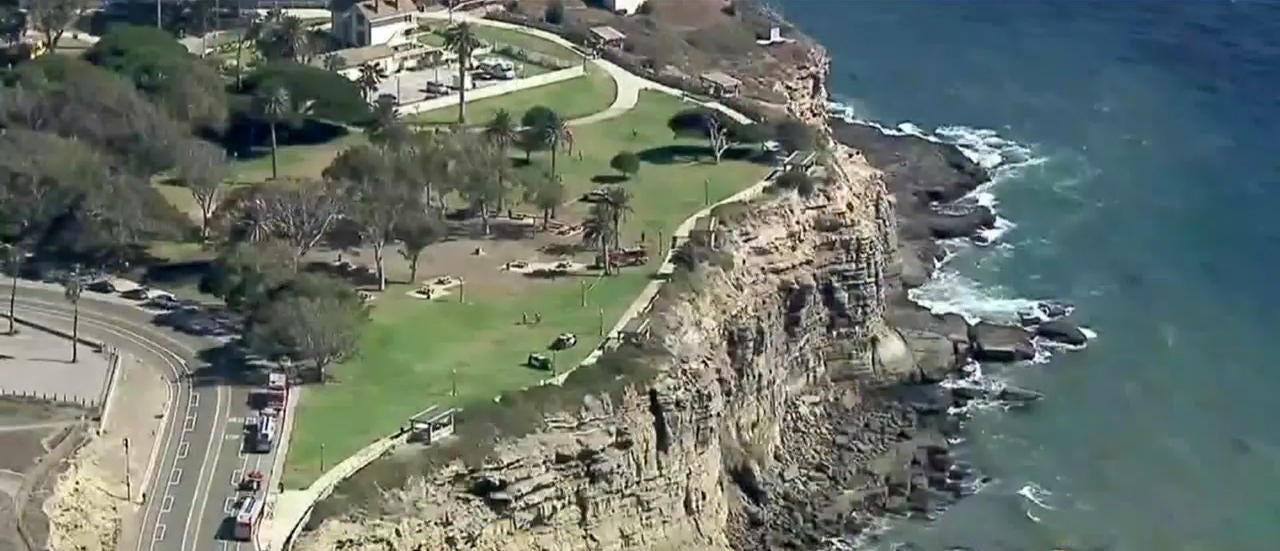 Woman falls to death from California cliff while trying to take photo
SAN PEDRO, Calif. -- A 21-year-old woman died Friday in an accidental fall from a cliff overlooking the ocean in Southern California, CBS Los Angeles reports.
Firefighters were dispatched about 2:10 p.m. to assist police and coroner's personnel at the scene, Los Angeles Fire Department spokesman Brian Humphrey said.
The woman was found dead at the base of a cliff "after (an) apparent fall," Humphrey said.
Investigators said Friday evening that it appeared she climbed over a wall to take a picture of the view and to get a closer look at the ocean below.
The woman was with friends at Point Fermin Park and wearing flip-flops when they say she tripped while trying to take a photo, plummeting roughly 100 feet onto the rocks below.
The victim had just moved to California from Reno, Nevada, and on her first full day wanted to get a great photo of the view and the Pacific Ocean.
Terri Brown watched as firefighters removed the woman's body.
Brown said she has climbed over the 3-foot wall to get better views, but no longer.
"It's dangerous!" Brown said. "People dying!"
Earlier this month, the bodies of a man and woman were discovered at the bottom of the same stretch of cliffs in what police believe was a similar accident.
Not including suicides, fire officials say, about a dozen people a year accidentally fall to their deaths.
Teresa Wood, who lives near the cliff, said she's seen several deadly accidents there over the years.
She worries visitors don't realize the danger of climbing over the walls to get to the edge and wants more signs warning people not to do it.
"I'm not sure people would necessarily adhere to them, but I don't think it's a bad idea," Wood said.
The 21-year-old woman's identity was being withheld while authorities notify family members of her death.
Thanks for reading CBS NEWS.
Create your free account or log in
for more features.