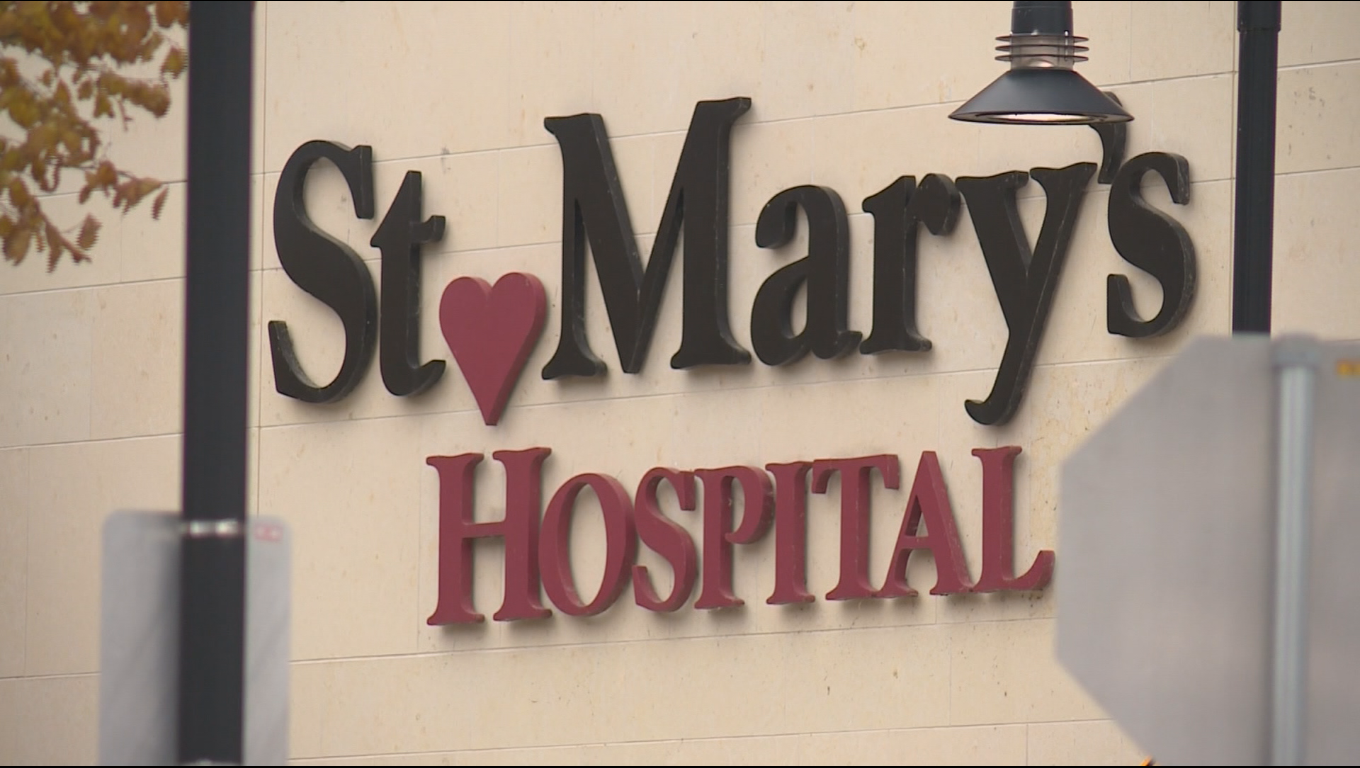 Out-of-network hospital care lands woman $300K bill
Doctors were able to save a Wisconsin woman when she went into cardiac arrest last year. The only problem is that she was brought to a hospital that wasn't part of her insurance network.
Now she's facing hundreds of thousands of dollars in medical bills and the possibility of bankruptcy, reports CBS News correspondent Dean Reynolds.
In September of last year, Megan Rothbauer almost died from a heart attack. Unconscious, she was picked up by an ambulance.
But she recovered, thanks to St. Mary's Hospital in Madison, where she got the best of care.
"I owe them and the ambulance drivers my life," she said.
Dr. Stewart Watson is with the parent company of St. Mary's.
"First and foremost, we treat patients that come in without regard to their insurance coverage or their ability to pay," he said.
And that -- unfortunately -- is the problem, because St. Mary's was out of the network of hospitals covered by her insurer, Blue Cross Blue Shield.
She received bills totaling more than $300,000. Blue Cross agreed to pay what it would have, had the hospital been in its network.
But that meant Rothbauer was on the hook for close to $150,000 that wasn't covered. St. Mary's swallowed almost ninety percent of the expenses for their services, but that still left about $40,000 to be paid separately to doctors.
Wisconsin state law says a person needing emergency care must be taken to the nearest hospital.
What's frustrating about this case is that an in-network hospital was only three blocks away -- and Rothbauer's bill there would have been just fifteen hundred dollars.
Rothbauer hopes the insurance company and the hospital can do more.
"Yeah, I kind of wish they would just lock themselves in a room and go figure it out together, hash it out," she said.
"She did everything right," University of Wisconsin health care advocate Meg Gaines said. "There isn't anything else she could have done except don't have a heart attack maybe, but I think that's why we buy insurance."
There's no definitive data on how often patients are taken to hospitals not covered by insurance, but officials at St. Mary's said they believe Rothbauer's case is hardly isolated.
"I think what people don't often realize is that healthcare is primarily a business," Gaines said. "The reality is that until you get sick and you have to use an insurance policy you can't and don't understand what it is about."
But above all, one thing is clear.
"I'm most frustrated that I didn't have a choice," Rothbauer said. "I didn't have a choice then and don't have a choice now."
Thanks for reading CBS NEWS.
Create your free account or log in
for more features.