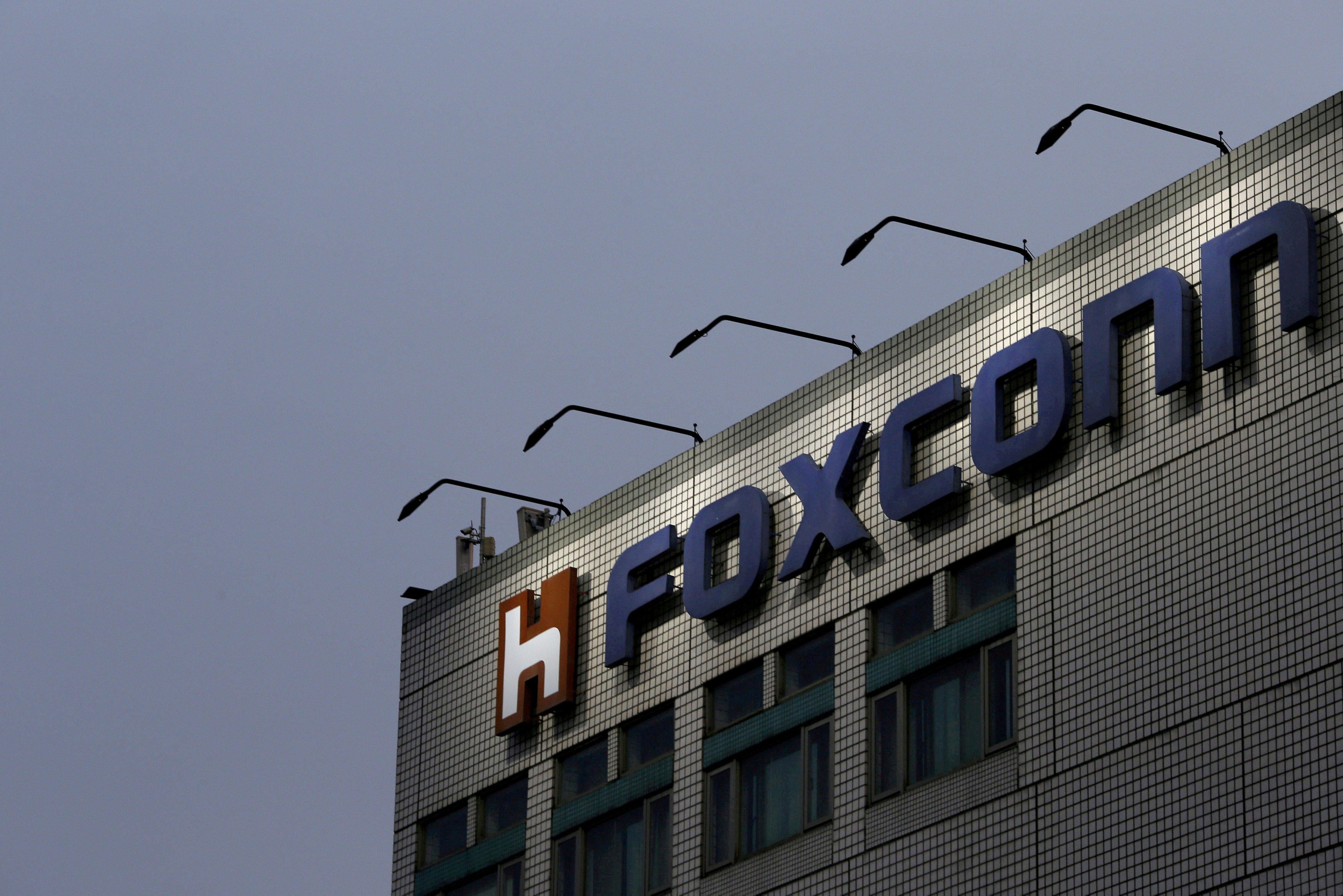 Wisconsin moves one step closer to Foxconn plant
MADISON, Wis. -- The Wisconsin Assembly approved a $3 billion tax break Thursday with bipartisan support for Taiwan-based Foxconn Technology Group to build a massive display panel factory in the state, a project President Trump touted as a transformational win for the U.S. economy.
Foxconn announced three weeks ago it planned to invest $10 billion in Wisconsin on the first liquid crystal display panel factory located outside of Asia. The company, which employs about 1 million people in China, said it could eventually hire 13,000 workers at the Wisconsin facility.
As part of the deal, the Wisconsin Legislature must approve the $3 billion incentive package by the end of September.
Foxconn is perhaps best known in the U.S. as the manufacturer of Apple's iPhone and iPod, and also controversies surrounding its treatment of its workers in mainland China.
The company, which is the largest manufacturer of electronic products in the world, has been faulted for shoddy work conditions, and has made headlines for the numerous suicides that have taken place at its factories. It eventually installed suicide-prevention nets at some of its factories.
Democratic critics, who didn't have the votes to stop the incentive package or the project, argued Thursday that the proposal should be improved to add more protections for taxpayers, workers and the environment. They also said Republicans, who control the Legislature, were moving too quickly in voting for the bill less than three weeks after it was introduced.
"Usually if you rush things, FYI, it means the deal stinks," said Democratic Rep. Gordon Hintz, an opponent of the project who noted that Foxconn has made promises to build factories elsewhere and never followed through.
But Republican Assembly Speaker Robin Vos argued that the project was an "American field of dreams" that will transform the state's economy and should not be passed up.
"I care about the future of our state," Vos said. "We can continue to be naysayers. We can continue to find every fault. We can say, 'Let's not take a chance.'"
Republican Rep. Dale Kooyenga said there are aspects of the tax break proposal he opposes, but he was looking past those concerns because he views the project as a "game changer." He compared it to Thomas Jefferson signing the Louisiana Purchase.
Gov. Scott Walker has used a more contemporary analogy: Saying Foxconn could mean as much to Wisconsin's economy as the Green Bay Packers' signing of All-Pro defensive end Reggie White in 1993 did to the team's turnaround.
"When you have an opportunity to bring an entire industry to Wisconsin, that offers hope to people," Kooyenga said.
The Assembly approved the tax break bill on a bipartisan 59-30 vote, with three Democrats who are from near where the plant may locate joining 56 Republicans in support. Twenty-eight Democrats and two Republicans voted against it. The bill now heads to the Senate, also controlled by Republicans. It must pass the Senate in the same form and be signed by Walker before taking effect.
Democrats said Walker, who is up for re-election next year, so desperately wants the project for political gain that he's rushing it and willing to remove important environmental protections to ease construction.
"This is a huge gamble and we can't afford this boondoggle," said Democratic Rep. Lisa Subeck, of Madison.
Walker, who led negotiations on the deal won by Wisconsin over competition from several other nearby states, has called it a once-in-a-generation opportunity. The plant, which would build LCD panels for televisions, computers, the medical field and other uses, would be spread over a 20 million-square-foot campus. Construction would begin in 2020.
But critics question where enough trained people for the high-tech work at the plant will come from, given that Wisconsin's unemployment level is 3.1 percent and the state has long suffered from a shortage of skilled workers.
Opponents also point to a wide array of environmental regulations that would be waived under the deal, including the requirement that an environmental impact statement be prepared.
Not all conservatives are on board with the project. The Wisconsin chapter of the conservative group Americans for Prosperity, funded by billionaire brothers Charles and David Koch, came out against the deal as a free market advocate and opponent of government tax incentives.
It will take at least 25 years for Wisconsin taxpayers to break even under the deal, according to an analysis by the nonpartisan Legislative Fiscal Bureau.
Thanks for reading CBS NEWS.
Create your free account or log in
for more features.