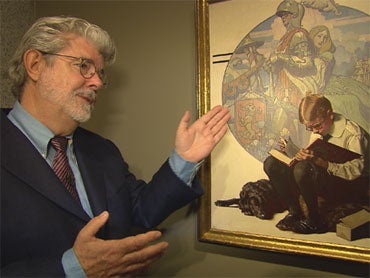 Winning Nail Polish Colors
Finding a nail polish with the right mix of color and quality is harder than it sounds.
Colors may look similar in the bottle, but on your hands, there may be a world of difference.
So, if you've ever been overwhelmed when looking for just the right shade, you're not alone: Some brands come in over 25 versions of beige alone!
With that in mind, the editors of Real Simple magazine tested a large number of nail polishes, and a wide range, seeking the best.
From high-end to drugstore brands, the magazine tried them out, and Real Simple's Kris Connell shared the results on The Early Show.
As a general rule, colors such as pink and true red brighten pale complexions; a hint of gold or peach flatters olive skin tones; and bold, vibrant hues pick up the warmth in African-American skin.
You don't need to pay lots of money to get great colors for your nails. In fact, many of the brands that made the list can be fond at your local drugstore.
The winners:
1) Most Universally Flattering: Essie in Mademoiselle, $8.00
This sheer pink works well with all skin tones.
2) Best Bright Pink: Orly Nail Polish in Swizzle Stick, $6.50
A nice alternative to red, especially in spring.
3) Best Light Pink: Creative Nail Design in Lighten Up, $6.00
It's so delicate and ladylike.
4) Best Beige: Rimmel Lycra Wear Nail Polish in Beige, $3.00.
This one has a subtle golden tone, which keeps it from seeing dull.
5) Best Deep Burgundy: Nars Chinatown, $15.
This rich shade suits almost anyone daring enough to try it, even those with fair skin.
6) Best Color Selection: OPI Nail Lacquer, $8.00
An amazing color palette. The brand makes over 170 shades, with more than 25 reds alone.
7) Most Versatile Red: Maybelline Express Finish Advanced Wear in Racy Red: $4.00
The right red looks smashing, while the wrong tone can clash with your complexion. This classic red isn't cool (bluish) or too warm (orangey), so anyone can carry it off.
8) Best Formaldehyde-Free: Zoya nail polish, $5.50
Testers liked the color range, 60 shades, and durability of this polish, which has no harsh chemicals.
9) Best Strengthening: Sally Hansen Diamond Strength No Chip Nail Color, $5.00
This polish wears like iron. Diamond particles and protein in all 24 shades bolster brittle, fragile nails.
10. Essie "Real Simple" -- "Real Simple" magazine joins the ranks of other magazines that have colors named after them. This color debuts this month.

Thanks for reading CBS NEWS.
Create your free account or log in
for more features.