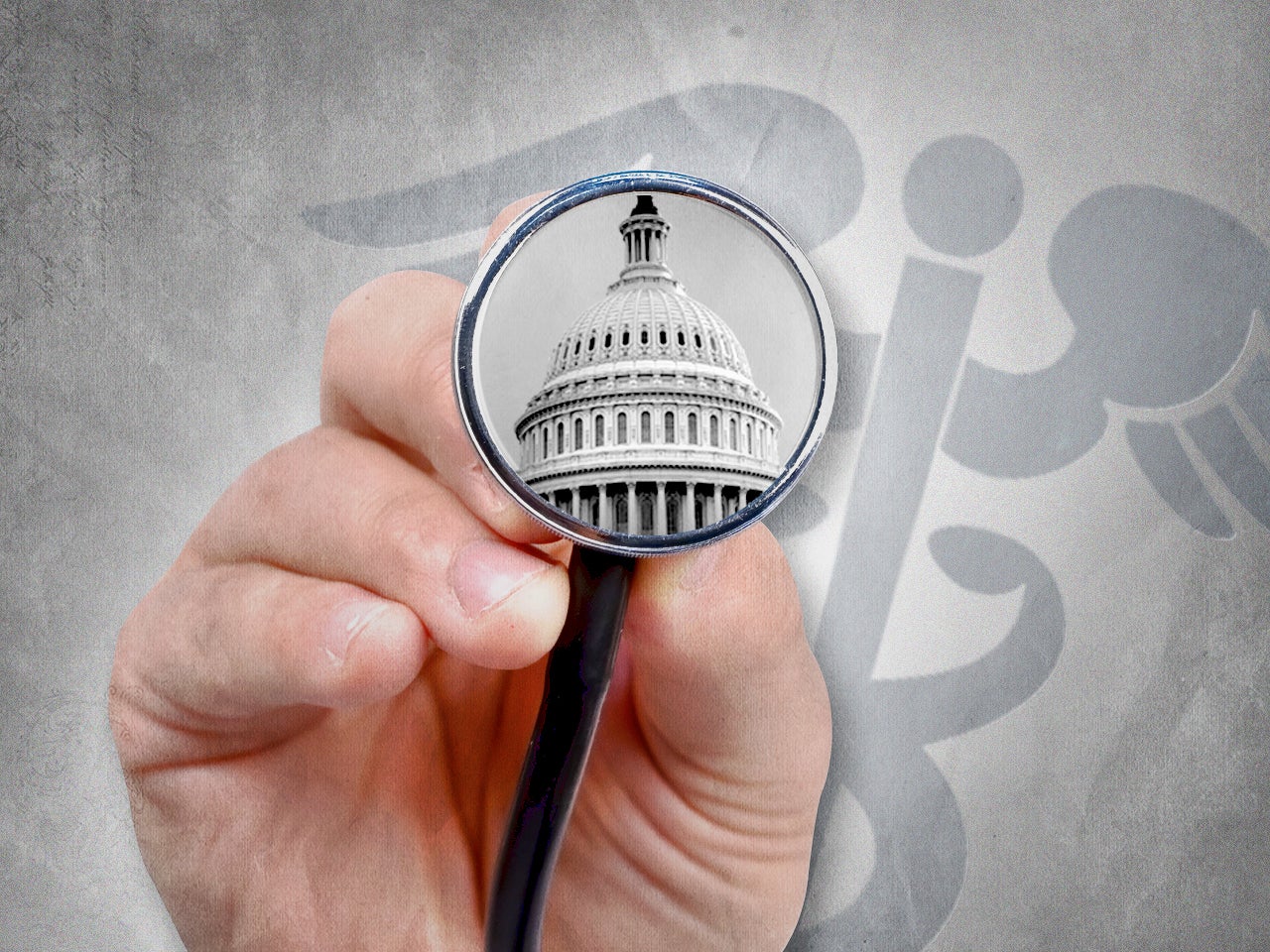 Will Republicans overplay their hand on Obamacare in 2014?
After Republican David Jolly narrowly won the special election in Florida's 13th congressional district, the GOP was quick to attribute his victory in part to public opposition to Obamacare.
"Congratulations to David Jolly on his victory, and congratulations to the people of Pinellas County on selecting a leader who will fight for good jobs and quality healthcare and against Democrats' efforts to rob Medicare Advantage to pay for ObamaCare," Republican National Committee Chairman Reince Priebus said in a statement.
Republicans have continued their attacks against the Affordable Care Act this year in Congress and have planned to make it a key issue this November -- the Florida race gives them little reason to change course.
Two days after Jolly's victory, the conservative political advocacy group Americans for Prosperity announced it is spending more than $700,000 on a television ad campaign attacking vulnerable Sen. Mark Pryor, D-Ark., over the Affordable Care Act.
Asked whether Republicans could "overplay" their hand on health law this year, House Speaker John Boehner, R-Ohio, on Thursday said, "I think we need to stay focused on what the American people are focused on, and that's jobs and the economy -- but don't underestimate the amount impact that Obamacare is having on the job market."
It's hard to extrapolate anything about the midterm elections from the outcome of one special election. Still, as CBS News elections director Anthony Salvanto noted, the election served as an isolated test of whether Democrats could effectively diffuse opposition to Obamacare -- and they failed.
Of course, Democrats were quick to shoot down the idea that they lost the race because of the public's attitude toward the health law. "I think that the Republicans are wasting their time using that as their election issue," House Minority Leader Nancy Pelosi, D-Calif., said Thursday.
If anything, she said, Democrats are making gradual gains in Florida's 13th district.
"I wanted to win, of course. But you have a district that for 58 years has been Republican," Pelosi said. "It's a 13-point advantage to the Republicans. We reduced it down to two points. And, as our speaker would understand, we set ourselves up for the next putt."
McConnell slams Dem opponent over climate change: While the Florida race has kept the spotlight on Obamacare, Senate Minority Leader Mitch McConnell, R-Ky., this week seized an opportunity to slam his presumed Democratic opponent, Alison Lundergan Grimes, on climate change.
McConnell tied Grimes to the Monday night "talk-a-thon" that several Democratic senators held on the Senate floor in order to bring attention to the issue of climate change.
"It is one of the primary responsibilities of a U.S. Senator to speak out when fellow lawmakers are actively working against your constituents' best interests," McConnell said in a statement. "It is very disappointing that Alison Lundergan Grimes could not muster a word against her liberal allies in Washington who were pulling an all-nighter to shut down the coal industry and left open the possibility that she would join them."
Landrieu hit on Keystone: Grimes isn't the only Democrat in the hot seat over environmental issues. Sen. Mary Landrieu, D-La., supports the continued construction of the Keystone XL pipeline, but a nonprofit group called Keep Louisiana Working is nevertheless slamming the vulnerable Democrat for backing Democrats who oppose the pipeline. The group this week launched a site called "Krewe of Landrieu" to highlight the financial support Landrieu's political action committee has given those Democrats.
Sarah Palin issues endorsements: The GOP's 2008 vice presidential nominee this week issued a series of 2014 endorsements, including one in the competitive Republican Senate primary in Oklahoma.
Palin is backing former Oklahoma House Speaker T.W. Shannon of Lawton in the race to replace retiring Sen. Tom Coburn, R-Okla. Shannon, 36, is facing off against two-term Rep. James Lankford and former state Sen. Randy Brogdon in the June 24 primary.
"Tom Coburn leaves large conservative shoes to fill as he retires from the U.S. Senate. At 6'5 feet tall, T.W. Shannon is just the leader to fill them," Palin wrote on Facebook.
Going against the establishment, Palin also endorsed state Sen. Chris McDaniel in Mississippi, who is mounting a primary challenge against six-term Sen. Thad Cochran. "The Mississippi Senate race is a clear fight for the future of the Republican Party against the entrenched interests of the permanent political class in D.C.," Palin wrote.
Palin this week also endorsed Ben Sasse, the Midland University president running to replace retiring Sen. Mike Johanns in Nebraska.
Scott Brown tests the waters: While Palin is issuing endorsements to stalwart conservatives, a Republican from the moderate wing of the party is considering his chances for 2014.
Former Sen. Scott Brown, R-Mass., will launch an exploratory committee Friday to run for Senate against Democratic Sen. Jeanne Shaheen in neighboring New Hampshire, CBS News' John Dickerson and Nancy Cordes report.
Thanks for reading CBS NEWS.
Create your free account or log in
for more features.