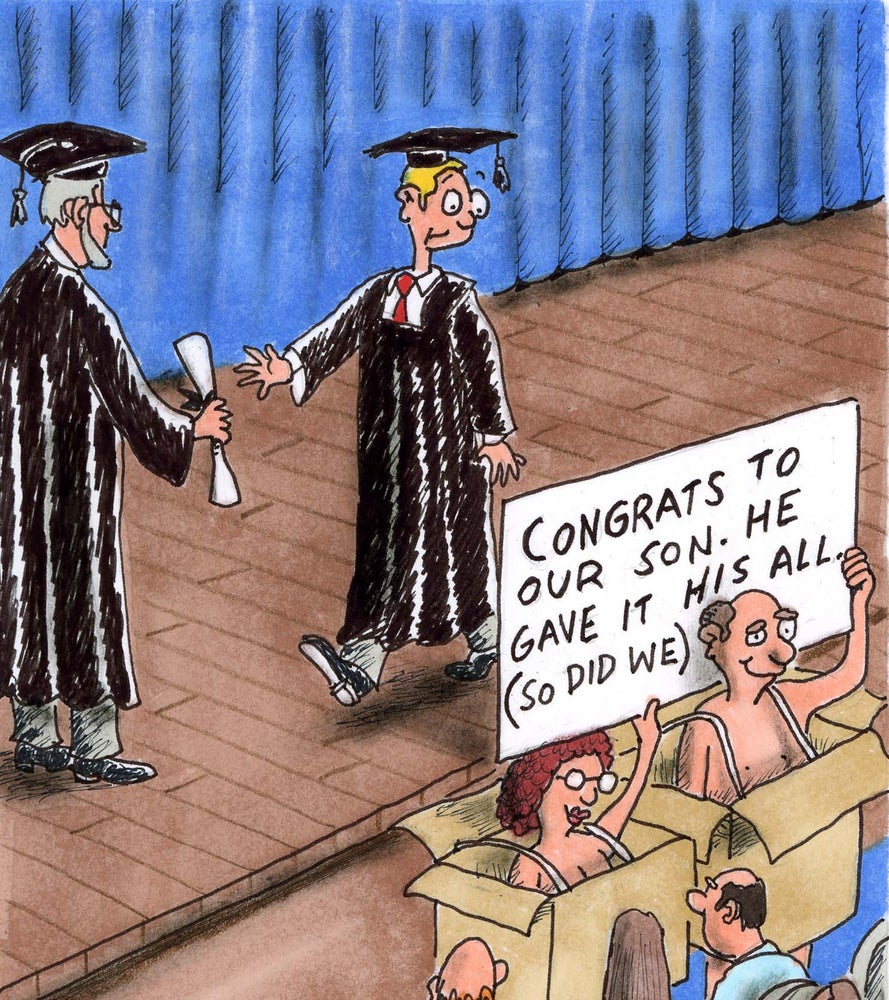 Why parent college loans can be hazardous
(MoneyWatch) Student loan debt continues to swell fast, according to new data from the Federal Reserve Bank of New York. The total value of outstanding student loans in the third quarter reached $956 billion, up 4.6 percent from the previous period and a nearly 20 percent annualized rate of growth.
While the numbers look alarming, students who borrow through the Stafford Loan program, the most popular federal loan, have a federal safety net called the Income-Based Repayment Plan. This same protection, however, is not available for parents who borrow federal college loans, which is why these college loans can be especially dangerous if used improperly.
I'm talking specifically about the PLUS Loan for Parents, which are incredibly easy to obtain regardless of a family's income.

In the wrong hands, PLUS loans can be risky. Here are four major reasons why:
1. When reviewing PLUS loan requests, the federal government does not take into consideration parents' ability to pay. A parent who is making minimum wage, for instance, could qualify for tens of thousands of dollars in federal loans!
A joint investigation by ProPublica and The Chronicle of Higher Education found examples of parents who are dangerously overextended due to their college loans. In one such instance, a Texas mother who makes $50,000 a year had borrowed roughly $41,000 in PLUS loans to send her child to New York University, even though the daughter could have gone to her state school with incurring debt.

2. There is no cap on how much parents can borrow in school loans. Parents can borrow enough money to meet the cost of a school's attendance that isn't covered by their child's financial aid package. In extreme cases, that could be $40,000 or $50,000 a year!
3. The interest rate and fees for the PLUS loan are steep -- 7.9 percent interest and a 4 percent fee on the origination amount.
4. Parents can't shake the debt. They may not use the income-based repayment plan, which essentially allows student borrowers to make payments based on what they can afford rather than on what they owe. If mom or dad can't afford the payments, the debt doesn't go away. In fact, the amount owed will balloon when the loans go into default. The federal government has the power to garnish parents' wages and Social Security payments in order to seize tax refunds.
Colleges routinely put PLUS loans in financial aid packages to make their institutions look more reasonably priced. In short, parents can't count on colleges to warn them if they borrow too much. People must be realistic about what they borrow. A good place to start is the College Board's Parent Loan Repayment Calculator.
If the numbers don't work out, find more reasonably priced schools. And don't cave to your child's tears.

Thanks for reading CBS NEWS.
Create your free account or log in
for more features.