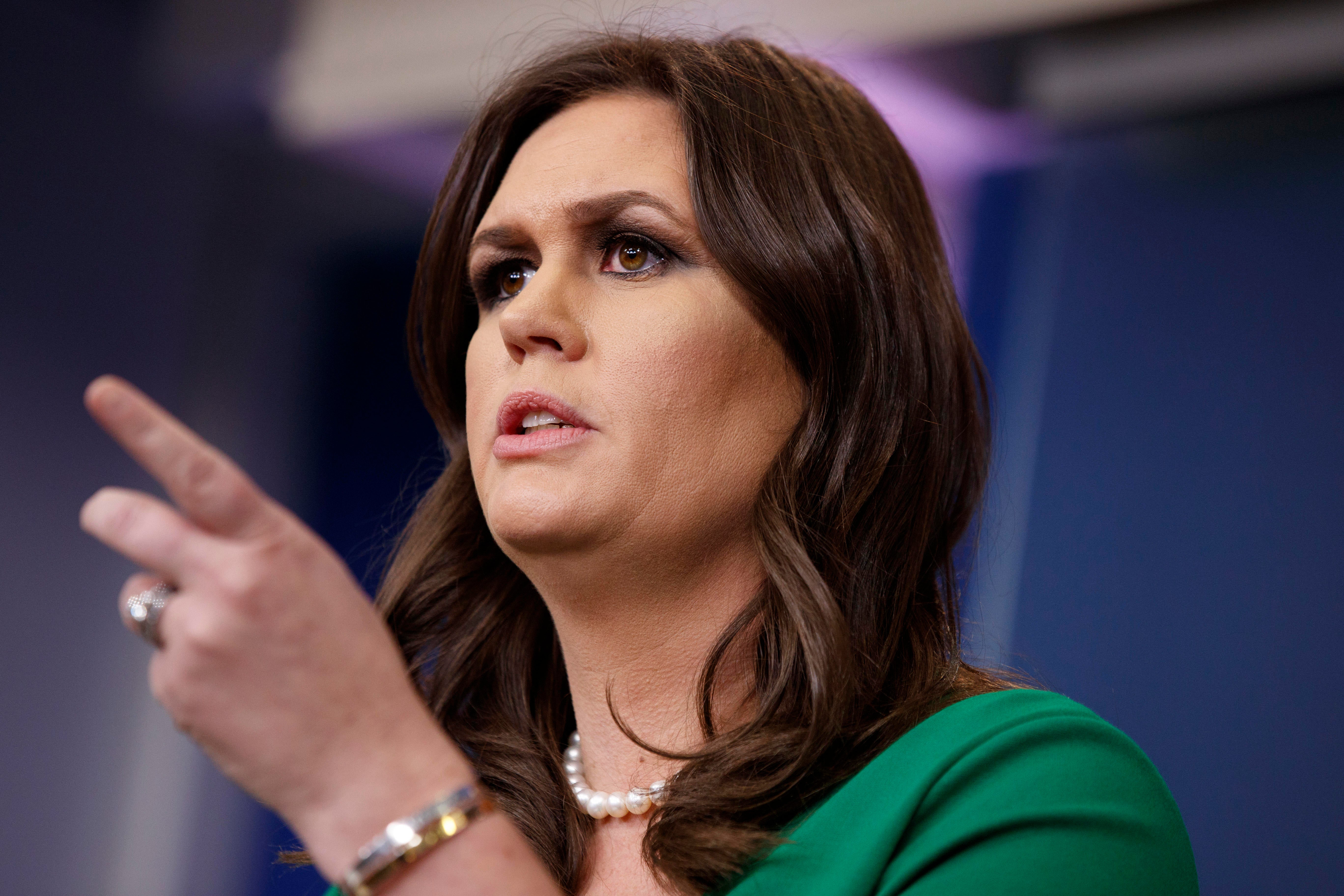 White House wants to leave Roy Moore decision up to Alabama voters
White House Press Secretary Sarah Huckabee Sanders addressed allegations against Republican Alabama Senate candidate Roy Moore during a Thursday afternoon press briefing -- the first since President Trump's return from his 12-day, five-nation trip to Asia.
"The president believes that these allegations are troubling and should be taken seriously, and he thinks that the people of Alabama should make the decision on who their next senator should be," Sanders said.
"If the allegations are true, then he should step aside," Sanders said, adding that Mr. Trump does support the RNC's decision to withdraw resources from Moore's campaign.
Sanders declined to comment on whether or not Mr. Trump would vote for Moore if given the opportunity.
When asked if she thinks Moore is "a creep," Sanders said that she "wouldn't be able to respond to that," as she does not know him personally.
Sanders made the comments in light of a growing number of allegations of sexual misconduct against Moore, including one accusation of assault, and amid calls among members of the Republican Party for Moore to resign from the Alabama election, which is set for December 12.
Multiple women have come forward since last week alleging Moore behaved inappropriately behavior and pursued them when were minors.
Moore, his campaign and his attorney have denied the allegations.
While multiple GOP senators, including Senate Majority Leader Mitch McConnell and Alabama senior Senator Richard Shelby, have denounced Moore's alleged behavior as well as his candidacy, Mr. Trump has remained silent on the issue.
Regarding separate sexual misconduct allegations that Sen. Al Franken, D-Minnesota, non-consensually "kissed and groped" anchor Leeann Tweeden in December 2006, Sanders said that the White House believes the Senate's plan to investigate the matter is "an appropriate action."
Thanks for reading CBS NEWS.
Create your free account or log in
for more features.