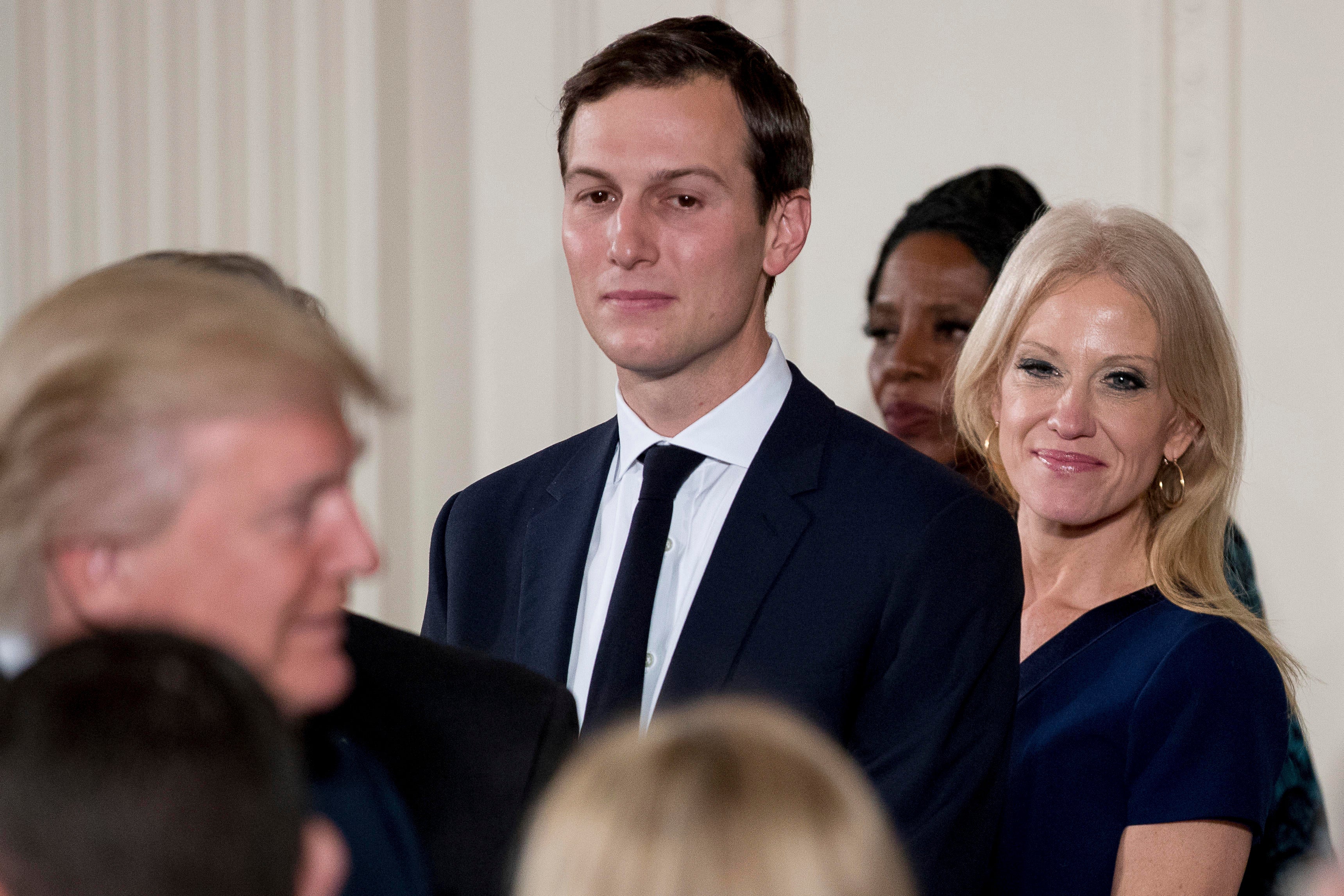 White House officials refuse to comment on Jared Kushner's Russia ties
Top White House officials are refusing to comment on a Washington Post report that Jared Kushner, President Trump's son-in-law and senior adviser who is under FBI scrutiny, wanted to set up back-channel communications with Russians before the election.
CBS News has confirmed that when Jared Kushner met with Russian ambassador Sergei Kislyak in December, Kushner discussed setting up a 'back channel' for communications between the Trump transition team and Russian officials. This is according to a source familiar with the intelligence gathered at the time.
As the Washington Post first reported, communications were intercepted between Kislyak and Moscow describing the talk.
"We're not going to comment on Jared," White House Economic Council Director Gary Cohn told reporters in an off-camera press briefing Saturday. "We're just not going to comment."
That remark came after more than one question from the press about the president's son-in-law, who has broad influence in the White House and is under scrutiny in the FBI investigation of any Russian election meddling or ties between Russia and the Trump campaign.
National Security Adviser H.R. McMaster said he doesn't find back-channel communications with Russia concerning. McMaster said the report about Kushner's request for back-channel communications with Russians is "not something that we've been involved with or that I have any knowledge of," adding that White House Press Secretary Sean Spicer could address the matter later.
Generally speaking, McMaster said he wouldn't be concerned if administration officials had back-channel communications with the Kremlin.
"I mean, we have back-channel communications with a number of -- with a number of countries," McMaster said. "So generally speaking about back-channel communications, what that allows you to do is to communicate in a discreet manner. So it doesn't predispose you toward any sort of content of that conversation or anything. So no, I would not be concerned about it."
On his first trip abroad, the president has been unable to escape ongoing developments back home related to the FBI Russia investigation. Kushner is under scrutiny -- not necessarily the subject of any investigation or suspected of any wrongdoing -- in the FBI's probe.
Federal investigators are looking into meetings Kushner held in December with Russia's ambassador and a banker from Moscow, CBS News' Scott Pelley reported on "CBS Evening News" on Thursday. The banker, Sergey Gorkov, is the head of VEB Bank, a state-owned Russian entity that is the subject of U.S. government sanctions. Gorkov was trained by Russia's Federal Security Service, or FSB.
The FBI's Russia investigation gained increased attention after the firing of FBI Director James Comey. Deputy Attorney General Rod Rosenstein recently appointed former FBI Director Robert Mueller to head the Russia investigation as a special counsel.
The Russia story continues to plague the Trump campaign. CBS News reported earlier this week that Mr. Trump asked top intelligence officials to defend him against claims that his campaign collaborated with the Russian government.
Thanks for reading CBS NEWS.
Create your free account or log in
for more features.