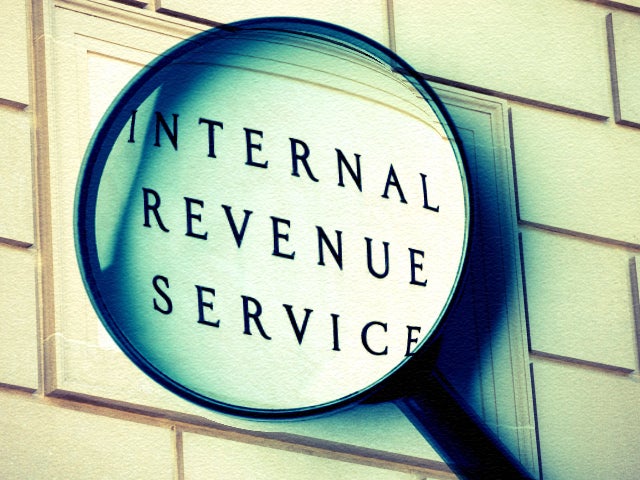 What's going on between the IRS and True the Vote?
Texas businesswoman Catherine Engelbrecht says she never had trouble with the government. That is, until she founded two groups with conservative causes. Now, she's telling a fascinating story of alleged harassment not only by the IRS but also other agencies that she believes targeted her and her organizations because of their political ties.
IRS officials have recently admitted improperly giving special scrutiny to conservative groups seeking tax-exempt status because the agency was "swamped with applications" and looking for "shortcuts". But in a federal lawsuit filed last week, Engelbrecht claims the IRS' actions toward her interests actually created a great deal more effort and paperwork for all concerned.
The trouble began shortly after Engelbrecht founded True the Vote, which trains election volunteers and aims to root out voter fraud; and King Street Patriots, a group with ideals similar to the Tea Party. Both sought tax-exempt status from the IRS in July 2010. And both organizations drew the ire of Democrats. Democrats accused True the Vote of intimidating voters in its poll watching efforts, which the group denies. And the Texas Democratic Party successfully sued King Street Patriots, arguing that it's an unregistered political action committee.
But Engelbrecht's attorney, Cleta Mitchell, says it's not just the Democratic Party that went after the conservative causes, but also the federal government. Within months of the groups filing for tax-exempt status, Engelbrecht claims she started getting hit by an onslaught of harassment: six FBI domestic terrorism inquiries, an IRS visit, two IRS business audits, two IRS personal audits, and inspections of her equipment manufacturing company by the Bureau of Alcohol, Tobacco and Firearms (ATF), the U.S. Department of Labor Occupational Safety and Health Administration (OSHA) and Texas environmental quality officials.
Taken alone, any of the visits and actions might seem perfectly reasonable. But Engelbrecht and her lawyer says it's the pattern and the timing of the attention paid to Engelbrecht's interests that led them to conclude something was amiss.
In a statement to CBS News, the FBI Houston Division said, "Pursuant to FBI policy, it would not be appropriate to comment on the nature of routine contacts made in the course of FBI business." ATF and OSHA said their inspections were also routine and had nothing to do with the IRS matter. The Texas Commission on Environmental Quality told us that agency had received a complaint and "can state without reservation that we were not directed to investigate Engelbrecht Manufacturing by any federal agency or any other agency."
All the while, the IRS tax-exempt applications seemed to languish. Engelbrecht says the IRS requested additional information from True the Vote five times, requiring thousands of pages of documentation. Engelbrecht estimates she's spent more than $100,000 in attorney and accountant fees to process the IRS requests. With its tax-exempt status in limbo, she says True the Vote had to return a $35,000 grant and cannot effectively fundraise. "I just kept thinking this can't be happening." Engelbrecht says, "it never ends."
Engelbrecht's attorney, Mitchell, says the IRS process for conservative groups was relatively painless, often taking just a few months, until about 2010 when there was an abrupt shift: simple questions became intrusive, lengthy interrogations requiring professional legal help. Applicants sometimes had to spend tens of thousands of dollars in attorney fees, they lost revenue, and in some cases, got so discouraged that they gave up on tax-exempt status altogether.
Washington, D.C., attorney John Pomeranz represents liberal organizations seeking tax-exemption. He told CBS News that he has found some of the IRS requests of tea party groups "new" and "very troubling," and said he doesn't recall getting similar demands for his liberal clients.
In the lawsuit filed last week, True the Vote accuses the IRS, along with several top administrators and employees, of violating the group's constitutional rights. IRS officials declined to comment. Nearly three years later, there's still no answer on tax-exemption for either of Engelbrecht's organizations. Her attorney says an IRS official in Ohio advised her that True the Vote's application had been "forwarded to the Washington, D.C. office for additional review" and was "waiting for a response."
Thanks for reading CBS NEWS.
Create your free account or log in
for more features.