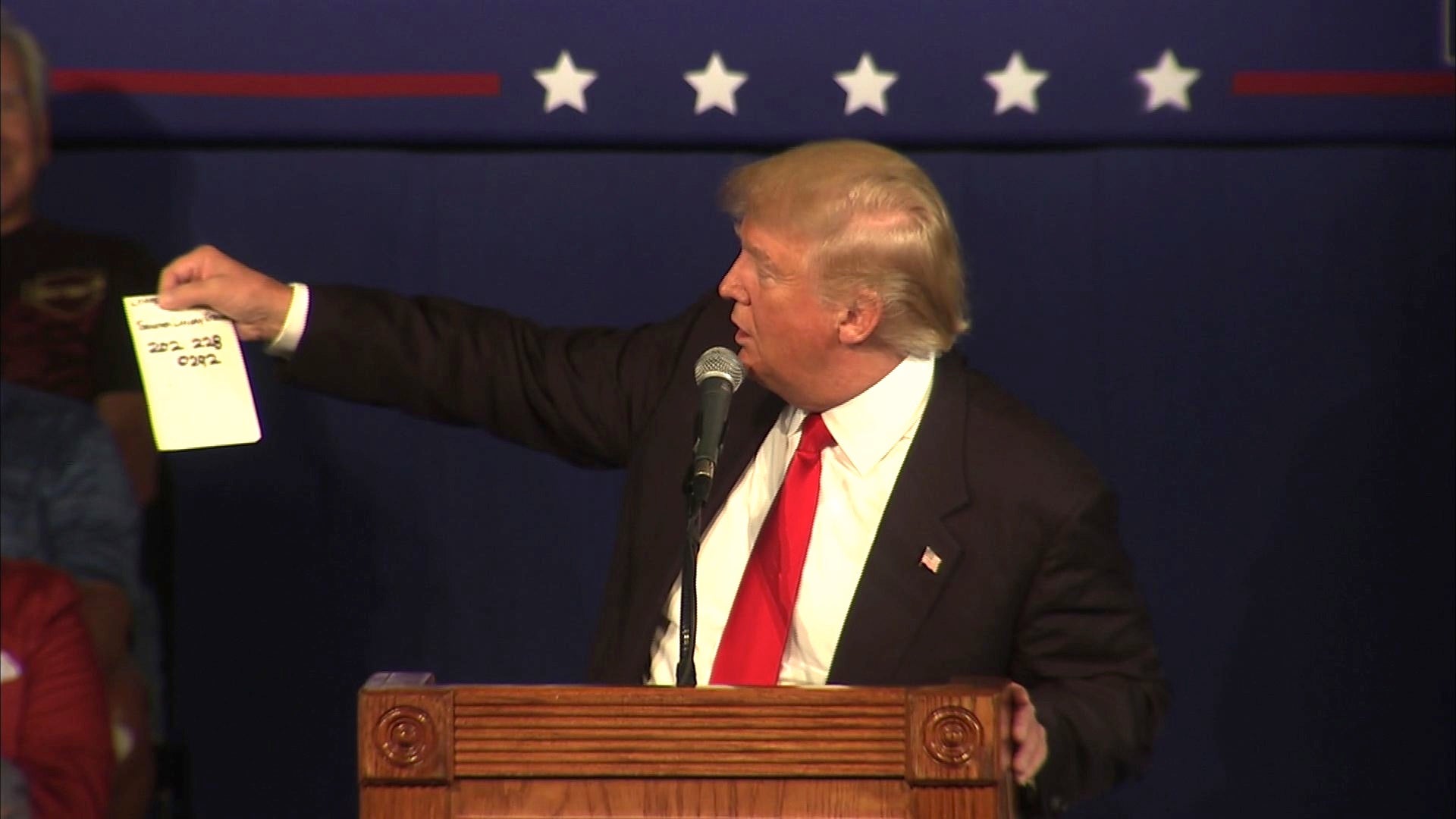 What happens when you call Donald Trump a "jackass" on TV?
South Carolina senator and Republican presidential candidate Lindsey Graham found out the hard way the price of calling Donald Trump a "jackass" on national television.
Trump will give out your phone number on national television in return.
During a campaign stop in Bluffton, South Carolina Tuesday the businessman, reality TV star and Republican presidential candidate said, "This guy, Lindsey Graham, so he calls me a jackass this morning. And I said to myself, 'You know, it's amazing. He doesn't seem like a very bright guy, okay? He actually probably seems to me not as bright honestly as Rick Perry. I think Rick Perry is probably smarter than Lindsey Graham, but what do I know?"
Then, Trump pulled out a piece of paper on which he had written Graham's number. He said he got it a few years ago when Graham called seeking a donation and a "good reference" at Fox News.
"Give it a shot," Trump said, urging the audience to call the number, which had a Washington, D.C. area code. "Your local politician, you know? He won't fix anything but at least he'll talk to you."
The number led to an automated voicemail greeting with Graham's name when CBS News called it.
On "CBS This Morning" Tuesday, Graham unloaded on his fellow candidate, in part over Trump's comments over the weekend that disparaged the war record of Sen John McCain, R-Arizona. McCain and Graham are close friends.
"I don't care if he drops out. Stay in the race, just stop being a jackass," Graham said Tuesday on "CBS This Morning."
Christian Ferry, Graham's campaign manager, said in a statement after Trump's speech, "Donald Trump continues to show hourly that he is ill-prepared to be commander in chief."
The campaign used the same message in a fundraising appeal to supporters. And Graham himself seems to be taking things in stride.
CBS Senior Political Editor Steve Chaggaris and Digital Journalist Sopan Deb contributed to this article.
Thanks for reading CBS NEWS.
Create your free account or log in
for more features.