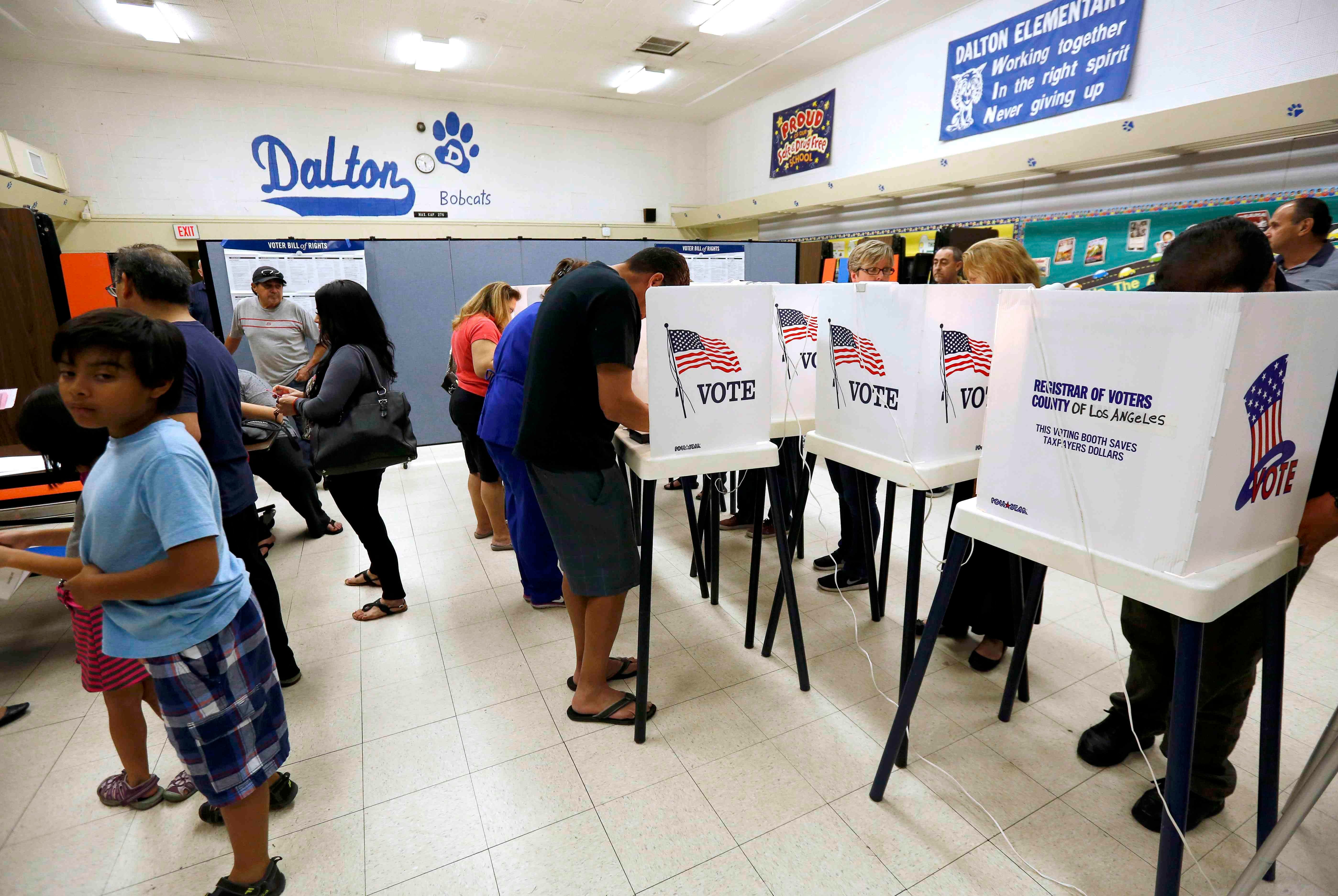 What are the major ballot measures that voters approved at the polls?
Voters not only cast ballots Tuesday for the next president, but also many in different states voted to enact measures into law that raise the minimum wage, legalize recreational marijuana and toughen gun laws.
About half of the country -- 26 states plus Washington, D.C. -- have ballot initiatives or referendum processes in which average citizens can try to change existing state law or create new laws.
Minimum Wage
Proposals to gradually raise the minimum wage over the next several years in four states were all approved on Tuesday. Voters in Arizona, Colorado and Ohio approved measures that will incrementally reach a $12 minimum wage by 2020. In Washington, a proposal to raise the state's minimum wage to $13.50 over the next four years succeeded.
The minimum wage surfaced as an issue in the presidential race and there are a number of states that have decided not to wait for action at the federal level where it hasn't been raised since 2009. It's currently $7.25 per hour nationally.
Gun restrictions
With little gun control action at the federal level, voters in several states approved more restrictive measures. Nevada, for example, approved a proposal that will require background checks on nearly all gun sales and transfers.
Voters in California approved a measure that requires background checks for ammunition purchases and bans people from possessing large capacity ammunition magazines that hold more than 10 rounds like those used in the 2012 massacres at Sandy Hook Elementary school and the movie theater in Aurora, Colorado.
Voters in Washington state approved a proposal that will allow judges to issue orders to temporarily prevent gun access to people demonstrating a mental illness or behavior indicating that they might harm themselves.
Recreational marijuana
Proposals to legalize marijuana for recreational use passed in California, Massachusetts and Nevada. The outcome for a similar measure in Maine has not yet been decided.
Several states also approved measures legalizing medical marijuana.
Before Tuesday, Alaska, Colorado, Oregon, Washington state and Washington, D.C. were the only places where marijuana had been legalized for recreational use, and all of their laws were approved through state ballot initiatives in the last four years.
Death penalty
The death penalty appeared on several state ballots. In Nebraska, for example, voters approved reinstating the death penalty in their state. The veto referendum asked voters whether they wanted to repeal a bill the state legislature passed banning the death penalty. Gov. Pete Ricketts, who advocates the death penalty, vetoed the bill, but his veto was overturned by a single vote, so the death penalty ban became law.
Voters in California approved a measure that will speed up appeals so convicted murderers are actually executed. In Oklahoma, voters approved an initiative that asserts that all methods of execution should be constitutionally allowed unless the Constitution bans it.
Miscellaneous
Voters in California rejected a measure on their ballot that would have required actors in pornographic films to use condoms during sexual intercourse. It would have also required producers of adult films to pay for actors' testing, vaccinations and medical exams to test for HIV/AIDS and other sexually transmitted infections.
Colorado rejected a major that would have established a single-payer health insurance system known as ColoradoCare. It had been designed to provide healthcare coverage to the state's residents through a $25 billion increase in state taxes.
Thanks for reading CBS NEWS.
Create your free account or log in
for more features.